All you need to know about parking at or near PortMiami!
There are three PortMiami parking options to consider:
Parking ship-side
Parking off-site
Parking in hotel lots
PortMiami Parking Ship-side
Costs are $22 per night for normal vehicles.
Take a ticket upon entry and pay as you exit the lots – advance booking not available nor needed. Handicapped parking is available – but note FREE disabled parking rules are strict and you need to talk to a parking agent as you enter (find him/her in the booth of the exit lane)
Oversized vehicles (requiring larger parking spaces or exceeding the height of the parking garages) cost $44 per day.
The general idea is to drive up to the Terminal entrance, then drop your luggage (and passengers if you choose) with the baggage agents and proceed to park after which you rejoin the rest of your party.
Pros and Cons
You've driven far and the temperature is a blistering 90 degrees! Your family is a bit tired and you have more luggage than expected. It is extremely convenient to just drive up to your cruise terminal, hand your luggage to the attendant and have your family wait in the shade while you go and park in the shaded parking garage. No waiting in the heat for crowded shuttles that are running late and no endless driving around the cruise terminals while dropping other passengers – all the while hoping no-one takes your luggage by mistake from the trailer behind!
After your cruise your family may be sunburned, tired of crowds and everyone just want to get home. While other passengers are waiting for shuttle buses, you just walk out to your vehicle (hopefully parked in a garage out of the sun), pick your family and luggage and drive home.
The benefits are convenience, less frustration and parking in a shaded garage (depending on your cruise terminal).
The obvious drawback is cost. But consider this – many cruisers try to save money by parking off-site. They can save up 50% for the duration (do not forget about tips). Then they get frustrated with the off-site shuttle buses and end up calling taxis and pay $18 or more each way (tips included) – thereby negating a slice of their savings especially for short cruises!
TIP – Even if you are budget-minded, our advice is to park ship-side for 3 or 4 night cruises and off-site for longer cruises.
Parking Directions
Signs will direct you to your parking lot as you approach the cruise terminals. Most parking garages/lots are directly across the terminals. With so much construction going on, there are parking shuttles between a few of the garages/terminals.
Terminal A – Parking garage is part of the terminal. Porters will handle your luggage soon after you enter.
Terminal B – Under construction. Currently sharing parking and check-in with Terminal C
Terminal C – Parking garage (6-levels) across the road. The surface lot is under construction and may be opened any time.
Terminal D – Parking garage (4-levels) across the road. A small surface lot is next door.
Terminal E – Large surface lot across the street
Terminal F – no garage or lot
Terminal G – Parking garage (4-levels) is connected to the terminal via a walkway on level 3.





PortMiami Off-site Parking
An internet search shows many off-site parking lots with a 15-minute drive from the Port. But buyer beware!
It is tough to recommend any but perhaps four are worth your consideration.
While vehicles are generally safe, online reviews reveal slow shuttle services, no customer service and unfriendly or unhelpful drivers. As a result passengers often end up calling an Uber or taxi when they get frustrated with waiting. It is best to add $25 or so to your parking budget in order to compare costs with shipside parking.
Also know taxes and services fees are not shown online until you check out! So be wary of low online ads!
ISSUE – There seems to be a process whereby someone with a van mamages to secure parking spaces in garages and lots around the city. Then they rent those spaces to airport or cruise passengers. You call the shuttle upon arrival then they show up after some time! Unfortunately these agreements seem to perish after a while and clients are moved to different lots than advertised.
This is why we stick to the four companies mentioned. At least they have a permanent set up (or so it seems).
MAP of Parking Locations
Look for the parking lots on this map!
Parking Rate Comparison
Here are typical SEVEN NIGHT (8 days) pre-booked cruise parking rates in December 2018 BUT please get accurate quotes for your own dates! Competition dictates frequent rate changes!
And do pre-book online – you may pay more if you just show up at the lots.
Ship-side parking for 8 days = $154
(click on the names for pictures and links)
Safe Cruise Parking – The area looks very shady but the open surface lot has high walls and is gated. $88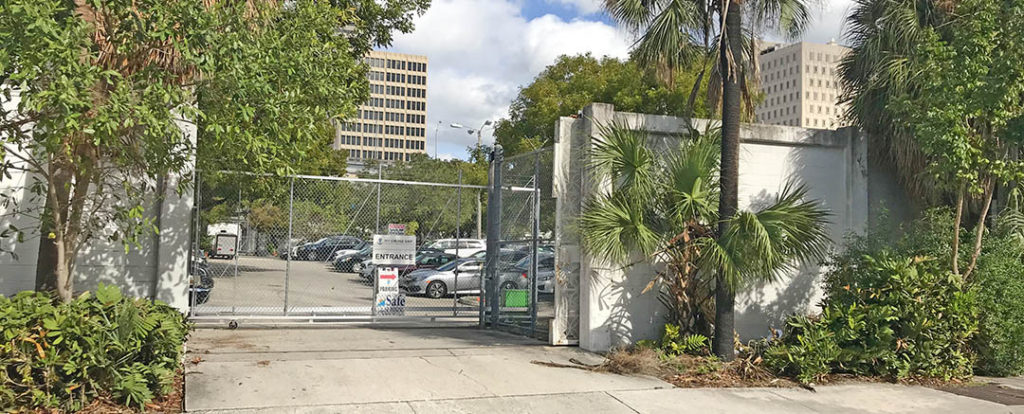 Premier Cruise Parking – A nice area. In the MET3 parking garage (Whole Foods). $90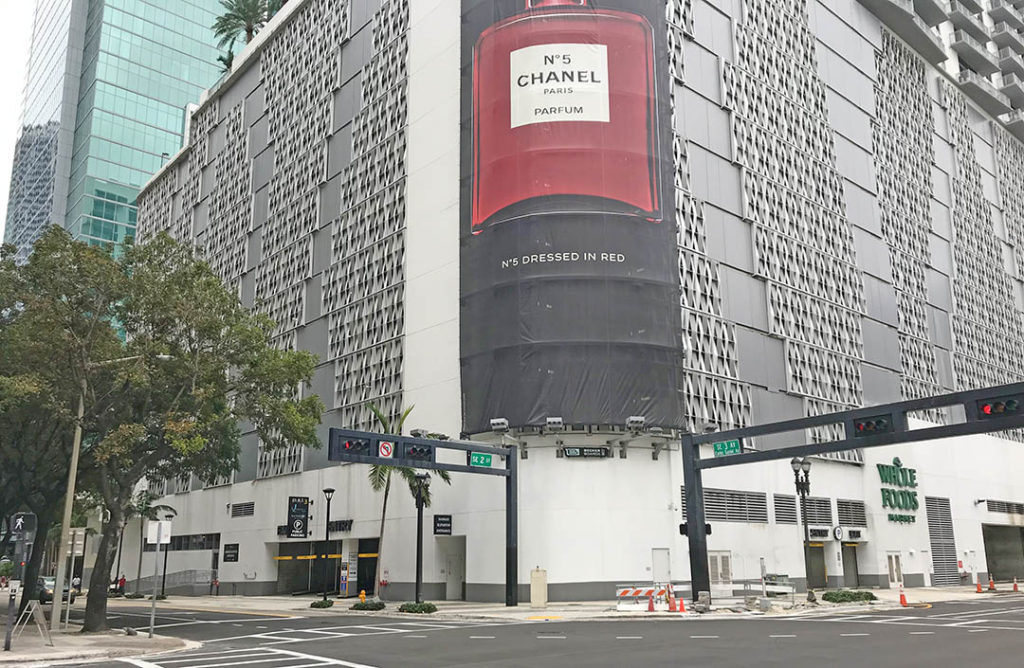 Miami Port Parking – A parking garage in an OK area. $120.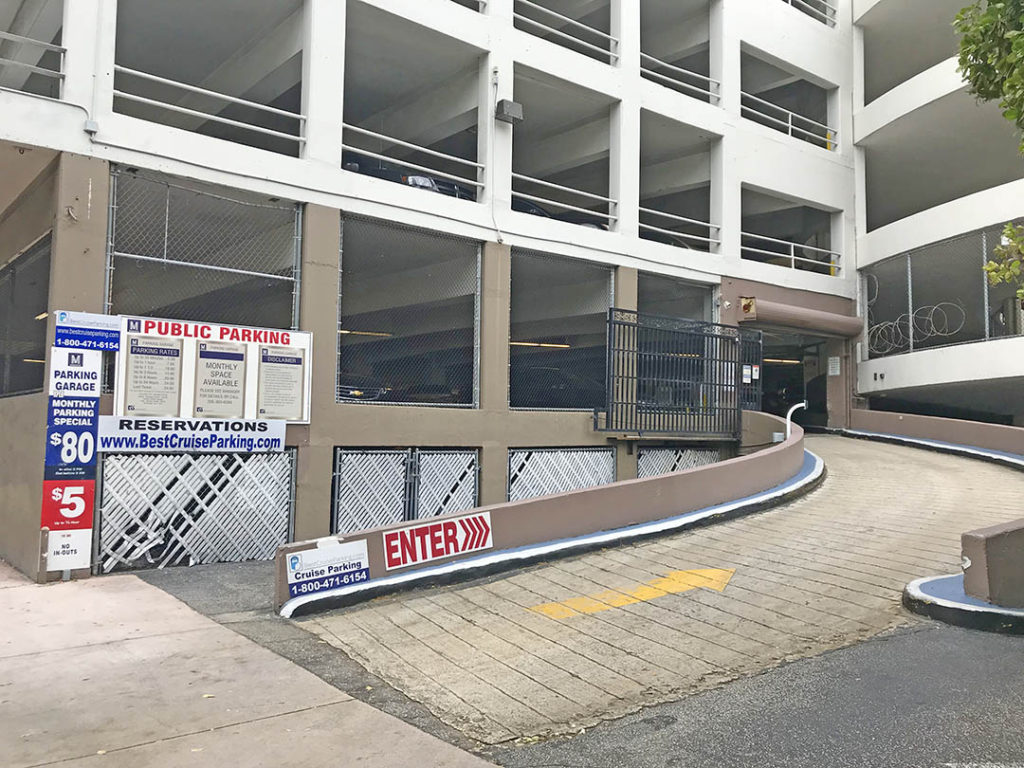 Pros and Cons
The benefit is cheaper parking if you are budget-minded.
The drawbacks are plenty
The lots are often not as secure as promised and only as good as the least trusted employee. Do you keep your car keys?
The rates you see advertised are rarely the amount you pay! You have to complete the booking forms or call to get the actual costs (with service fees and taxes added). And you have to consider tipping the shuttle driver.
Rates for the same lot varies at times because of booking agents! You can shop around to find the lowest price but it is best to book direct! For example – Parkjockey, Instapark
Shuttles often get delayed due to unforeseen problems (such as slow passengers) and wait times between shuttles are increased
Shuttles are packed (especially on the return trips from the cruise ships)
Watch your luggage while passengers unload! It is very possible for someone to mistakenly grab the wrong bag while in a hurry at the cruise terminal. You will not know about this until you reach your own stop, creating a huge problem!
Shuttles make multiple stops – sometimes including a drop at the airport on the way to the cruise terminal! If your ship is number 6 on the drop-off list it will not be a fast transfer!
Frustration do set in and many passengers simply call taxis (especially after the cruise while fighting the crowds at the ship). After tipping the shuttle and taxi drivers, their savings are diminished.
TIP – If you are budget-minded, our advice is to park ship-side for 3 or 4 night cruises and off-site for longer cruises.
PortMiami Parking at Hotels
There is no consistent advice that can be shared because the options vary greatly depending on your booking. Some hotels do not allow parking while you are cruising while others have different rules/rates depending on how you booked.
You have a few options: Book direct with the hotel. Our hotel section list all the popular hotels with parking/shuttle/review information.
Book via an online hotel booking agency but these are

best for room-only bookings

. Trivago is an excellent source for price comparison. There are other favorites like ValueTrips and Priceline
Book with specialist sites that offer packages to include breakfast, parking and shuttles (for example). Stay123, ParkSleepFly
Pros and Cons
The benefit is obviously peace of mind and the ease of simply booking a hotel package with everything included. Sometimes it is cheaper too.
The drawbacks are:
Hotel shuttles are often subcontracted to local transportation companies and quality of vehicles/service vary.
Many hotels offer free airport shuttles but port shuttles cost extra.
Hotel shuttles to the Port often run on a limited fixed schedule – say 10am and 11am. They do not run non-stop so plan accordingly! If you get frustrated with waiting then calling a taxi will negate your package savings
Hotel cruise shuttles make various stops (including the airport at times). If your stop is number 6 then you will get a tour of the Port!
Watch your luggage while passengers unload! It is very possible for someone to mistakenly grab the wrong bag while in a hurry at the cruise terminal. You will not know about this until you reach your own stop, creating a huge problem!
The wait times for hotel shuttles from the ship back to the hotel at the end of the cruise can be frustratingly long! Many passengers simply hail taxis. Keep this in mind before paying upfront for return hotel shuttles.
Cruise Lines
This information is valid for:
Carnival Cruise Line
Norwegian Cruise Line
Royal Caribbean
Holland America
Princess Cruises
and others