Nottoway Falls in Lunenburg County
One would not expect to see waterfalls in the Piedmont Region of Virginia, but the Nottoway Falls is actually a fun place to visit!
No, it is not much of a waterfall in terms of height but it offers a very wide cascade of slides and small drops that will keep you and the kids wet and busy for hours!
You have to time your visit, however, and Spring to early Summer will be best when the upstream lake is full and water is spilling over the dam.
Directions
Please study our Google Map of Virginia Waterfalls for precise directions.
From the town of Victoria drive north on VA49 also known as Falls Road. Just before the bridge over the Nottoway River, turn left on Marshall Town Road and park near the dam. It is a large unpaved parking area.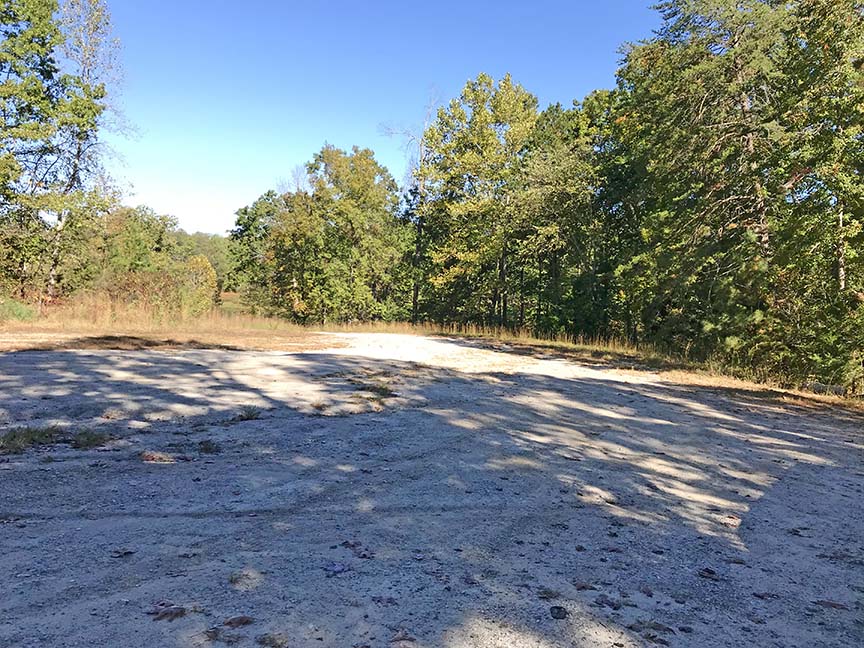 Walk east past the gate towards the bridge and walk underneath to follow the trail. You may get your feet wet when the water runs high.
The trail now swings slightly away from the river. Keep on going and look left for a side trail down to the first cascade.
Return to the trail and walk uphill (again away from the river)  then back down to a side trail for a different cascade. Return and continue the trail to a small waterfall at the 0.5 mile mark.
Depending on the water level, you can skip the trail and walk along the rocks all the way from the bridge to the 0.5 mile mark and beyond (we did not find anything interesting further downstream).
Trail Map

Profile – Nottoway Falls Trail