Lower Cabin Creek and Wilson Creek Waterfalls
Grayson Highlands State Park in Grayson County is home to at least 3 smaller waterfalls with Lower Cabin Creek being the most photogenic.
The Lower Cabin Creek Trail is a moderate 1.9 mile loop hike with the Lower Cabin Creek Falls as its main attraction. The Upper Cabin Creek Falls is not visible unless the Creek is flowing very hard.
Further to the east, the Wilson Creek Trail is a completely different matter! The 2.1 mile loop is a rough trail and steep with several options to enhance the hike. While the complete loop is best suited for serious hikers, everone can make it down to the Creek to fish and walk around.
There are several waterfalls along Wilson Creek but these look much better after heavy rains! The main waterfall is really a large cascade but it can be powerfull when the Creek is up.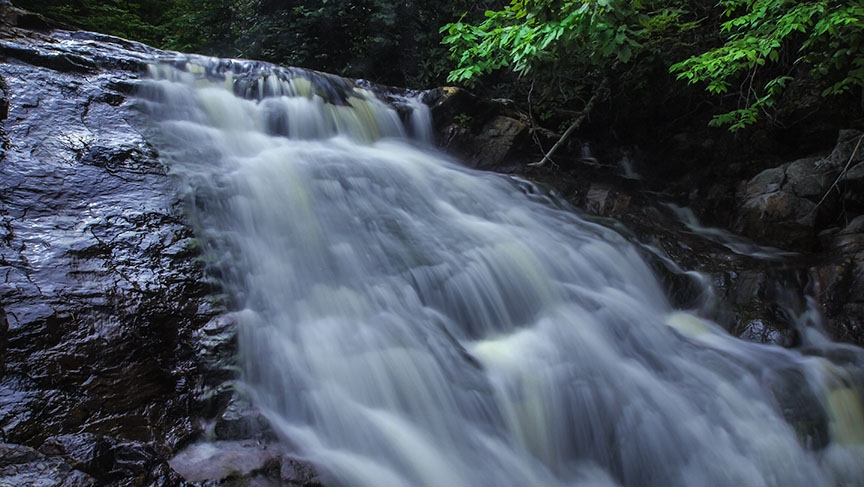 Directions
Both trails are reached from inside the State Park (entrance fee).
Please visit my Virginia Waterfall Map for precise locations.
For Cabin Creek drive up to the Massie Gap parking area. It is best to hike clockwise once you reach the junction after 0.2 miles. Lower Cabin Creek Falls are at 0.75 miles. The Upper Falls are at mile 1.1
For Wilson Creek, drive east towards the Hickory Ridge Campground and park near the Country Store.  Waterfall lovers not afraid of rough trails should hike the anti-clockwise loop – basically following the Creek upstream. The Falls are at 0.95 miles.
For a somewhat easier hike, you can do an out-and-back along Orchard Road.
Trail Maps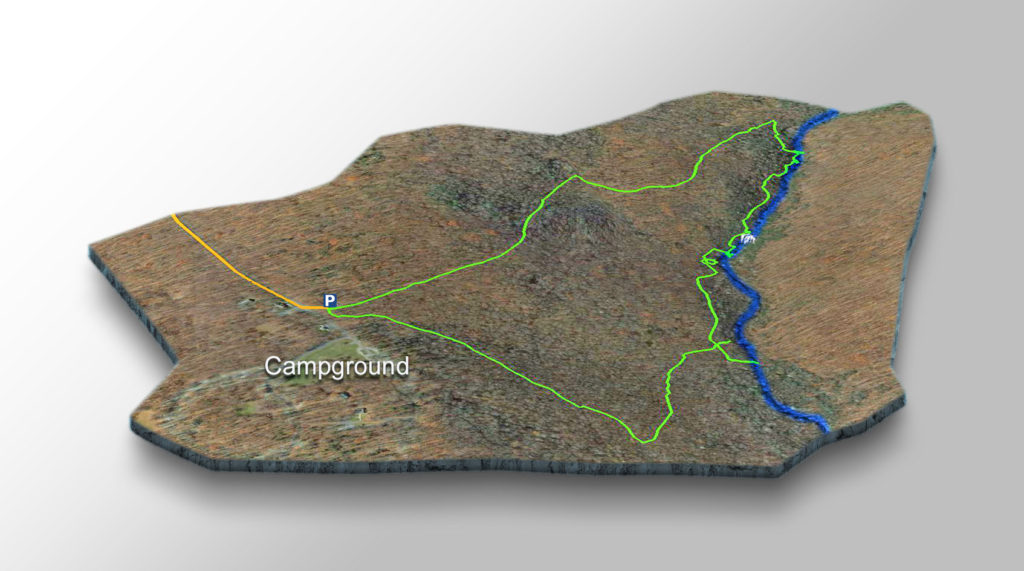 Trail Profiles