Upper Shamokin Falls in Nelson County, Virginia
When the Stony Creek flows hard, these Falls are smokin', especially the Falls at Lower Shamokin (covered in another post)! But Upper Shamokin should not be missed either!
The Falls are inside the Wintergreen Resort which makes access a little more challenging than it should be, but do not be concerned about that!
Even at low levels this waterfall is very scenic and the 1.8 mile (roundtrip) trail is steep enough to provide a nice workout any time of the year.
But the trail is steep in places and very rocky so please wear proper shoes!
NOTE – It is possible to reach Lower Shamokin Falls via a maintenance road starting just below Upper Shamokin but it is a much better hiking experience when you start from a different parking area below Lower Shamokin. This trail will be covered separately.
Directions
Assuming you do not want to enter Wintergreen and deal with the security folks at the gate, make your way to the Blue Ridge Parkway and pull over at mile 9.6 – Dripping Rock Parking. There is room for 3 maybe 4 cars only so go early!
Step onto the Appalachian Trail North (east of the road) and follow it for 0.4 miles (just keep left at the split soon after the start. Now for the tricky part – at 0.4 miles look for a spring on the right. You actually have to turn right onto a faint trail just before the spring!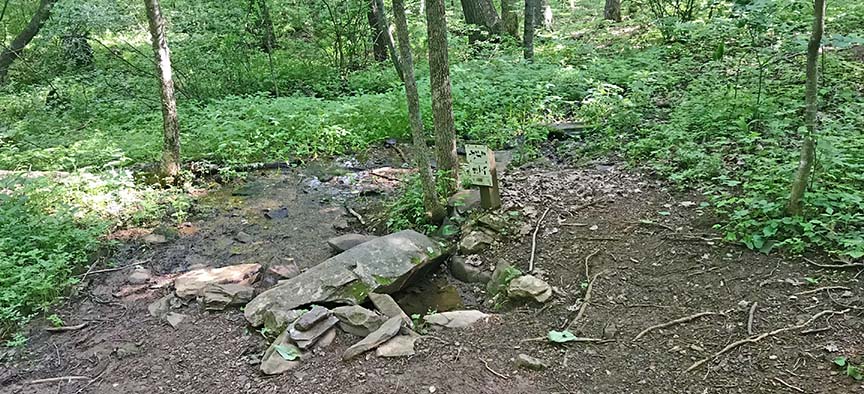 DO NOT APPROACH ANY OF THE HOUSES. Stay on the trail next to the tiny creek that source the spring.
Follow this faint trail down the hill until you get to Laurel Springs Road. Turn left and walk a short distance until you see a yellow trail marker to the Falls on the right. Follow the trail downhill until it split to form a loop. You can go either way – we prefer to turn left and loop around clockwise.
HOWEVER – If the Creek is high you will stay dry if you go right and down to the Falls then return the same way. If you go left you have to cross the Creek.
You will soon hear/see the Falls to your right. Stay on the trail which gets rough at times. When you reach a rough dirt road after 0.4 miles, turn right, cross Stony Creek then turn right again next to the Creek and make your way up to the Falls.
From the Falls you zig-zag uphill over very rocky terrain to complete the loop then retrace your steps back to the parking area.
Trail Map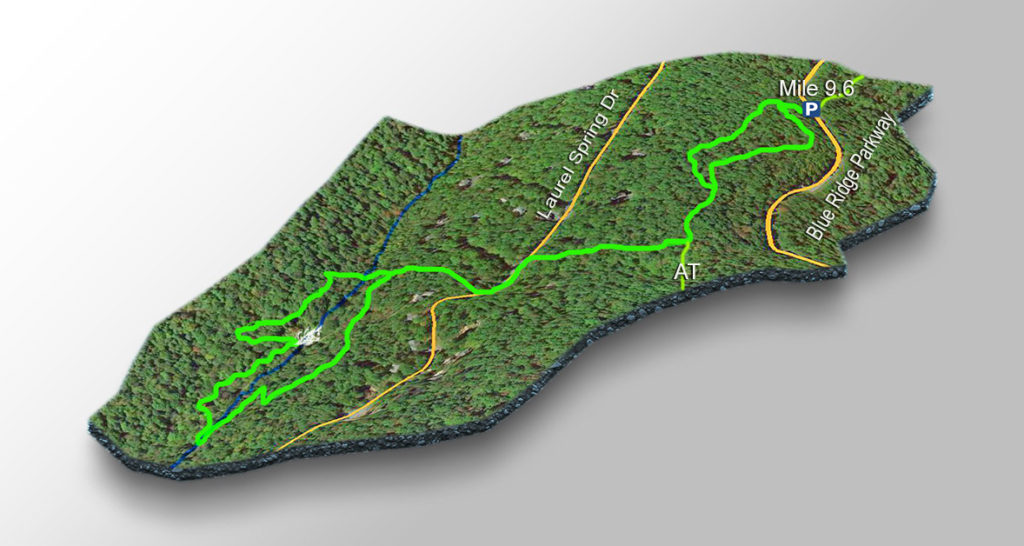 Trail Profile

Slide Show