Wigwam Falls in Rockbridge Country, Virginia
Wigwam Falls barely qualifies as a waterfall – it is a small cascade – but worth a visit when you are traveling the Blue Ridge Parkway.
The main attraction at this stop (officially called Yankee Horse Ridge Parking Area) is the short reconstruction of a narrow gauge railroad track. In the early 1900's the Blue Ridge was logged to the ground and a network of railroads were built.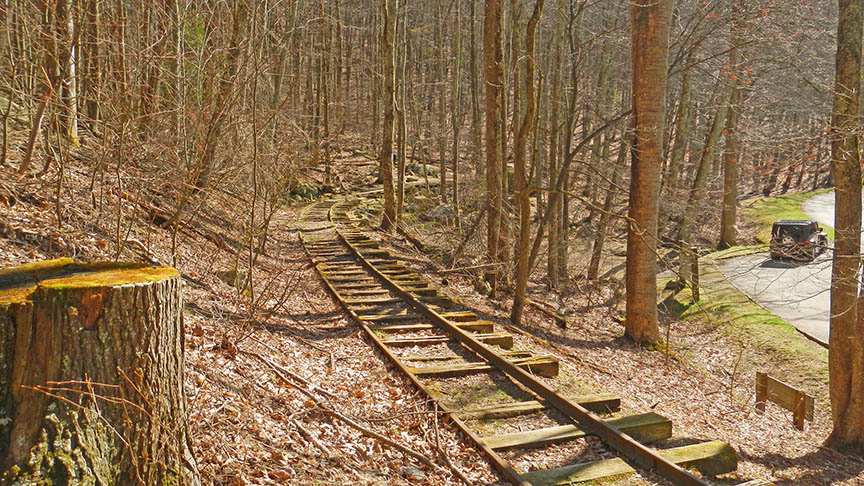 You can walk the short 0.2 mile loop trail to view the tracks and to see Wigwam Falls at the far end.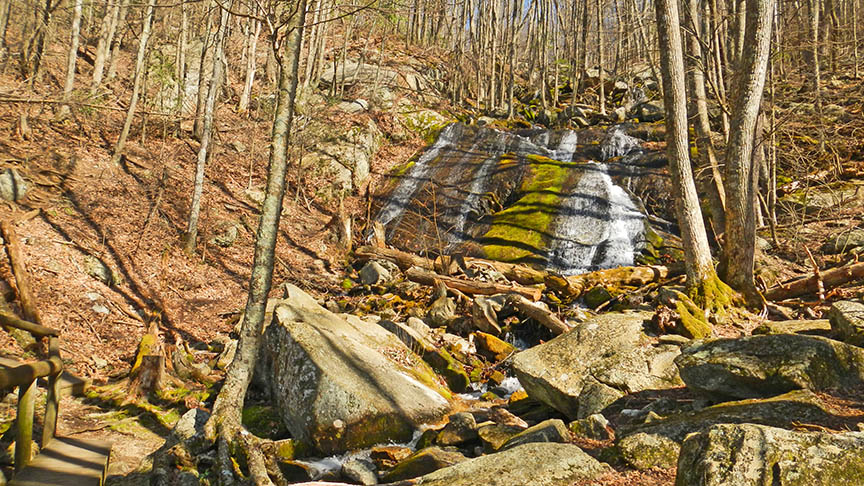 Directions
At mile 34.4 along the Blue Ridge Parkway, park in the small pullout (Yankee Horse Ridge).
Please see our Virginia Waterfall Map for precise locations.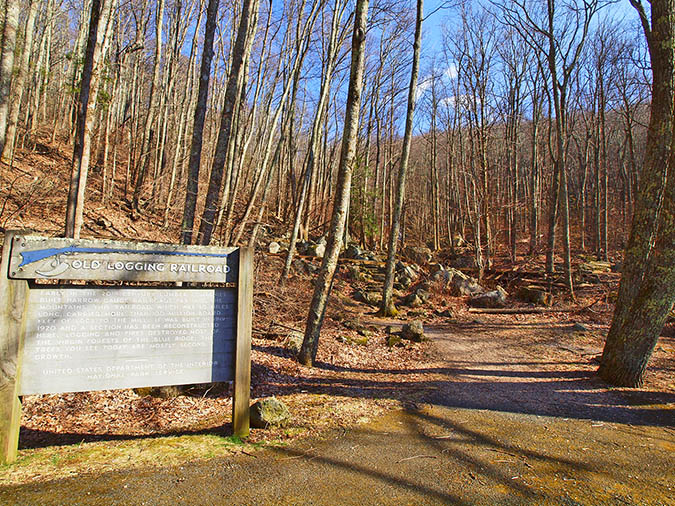 Read the exhibition then walk the short 0.2 mile trail. It is not steep but the anti-clockwise direction is a bit easier.