Roaring Run Falls in Botetourt County, Virginia
If you are looking for an exciting hike next to a stream to a very photogenic waterfall then Roaring Run Falls should be near the top of your list!
But there is more! You can follow the trail upstream to the waterfalls and return via a different forest trail that includes a scenic viewpoint and a visit to a 19th century iron furnace!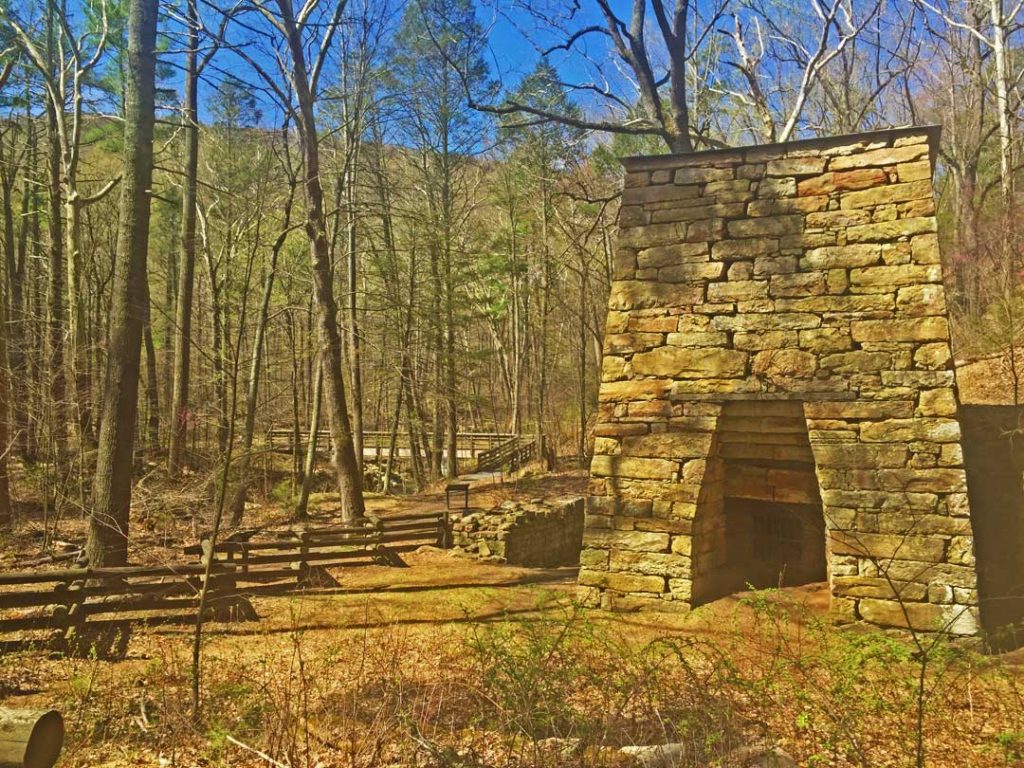 The trail is beautifully maintained and you cross 3 bridges on your way to the Falls – you do not have to get your feet wet!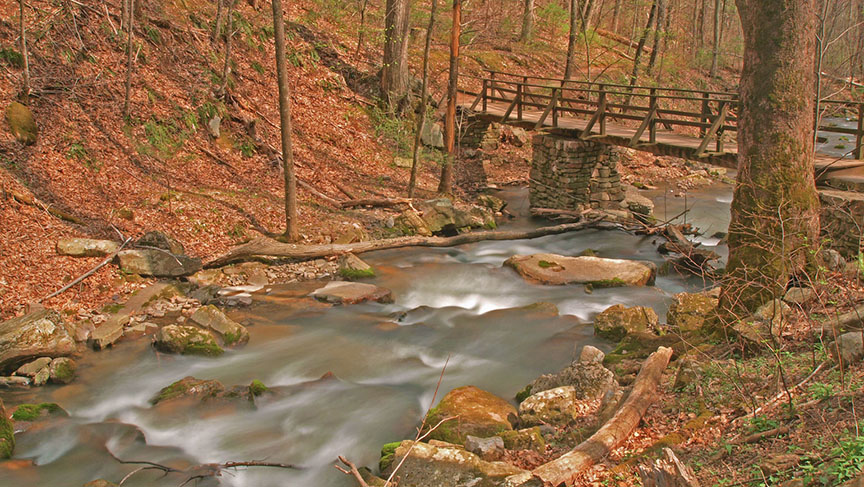 Roaring Run Recreational Area offers much more than a waterfall! It is the kind of place one can visit time and time again to hike and picnic.
Directions
Always study our Google Map of Virginia Waterfalls for accurate locations of every waterfall.
From Eagle Rock, drive north on US220 and turn left on Craig Creek Road (VA615). After 5.5 miles turn right on Roaring Run Road (VA621) and look for the entrance to Roaring Run Recreational Day Use Area on the left after 1 mile.
On the trail map below you can see the two main trails. We prefer to hike in a clockwise direction – upstream 0.6 miles to the Falls on the Streamside Trail and return via the furnace on the Woodlands Trail (1 mile).
Shortly after the 3rd bridge there is a sliding rock cascade which is great fun on a hot day! Bring your swimwear!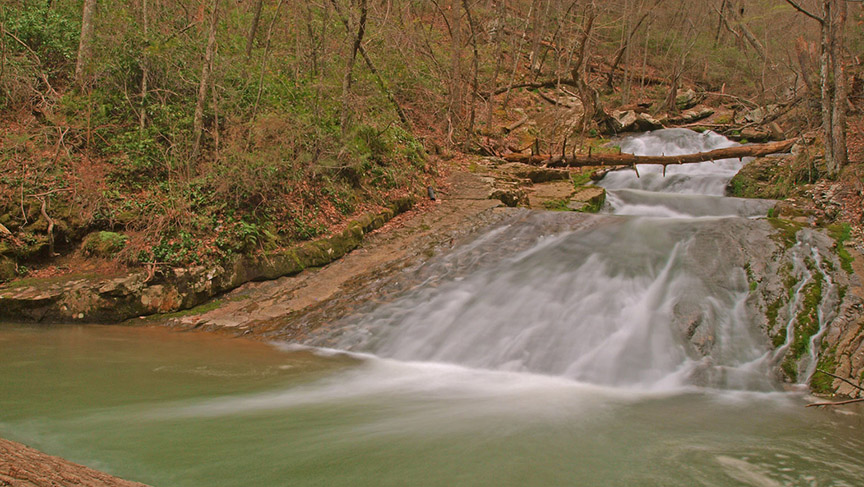 Trail Map

Trail Profiles