Great Falls Park in Fairfax County, Virginia
Located just 15 miles from the Nation's Capital, Great Falls Park is an 800-acre haven for nature enthusiasts. The highlight is the Potomac River where it speeds up through the narrow Mather Gorge, creating a series of waterfalls and rapids that challenge even the best kayakers in the world.
This is a National Park so the normal entrance rules apply.
Directions
From the Village of Great Falls, drive east on Georgetown Pike (VA-193) for 2 miles. Turn left onto Old Dominion Drive and the entrance is about a mile down the road.
Do plan to arrive early! By 11am on most days the parking areas fill and lines are forming at the entrance gate.
From the parking area an easy flat trail takes you to the Visitor Center and three overlooks (1 mile return).
Overlook 1 puts you the closest to the rapids while overlook 3 gives you a sweeping view of the whole Gorge!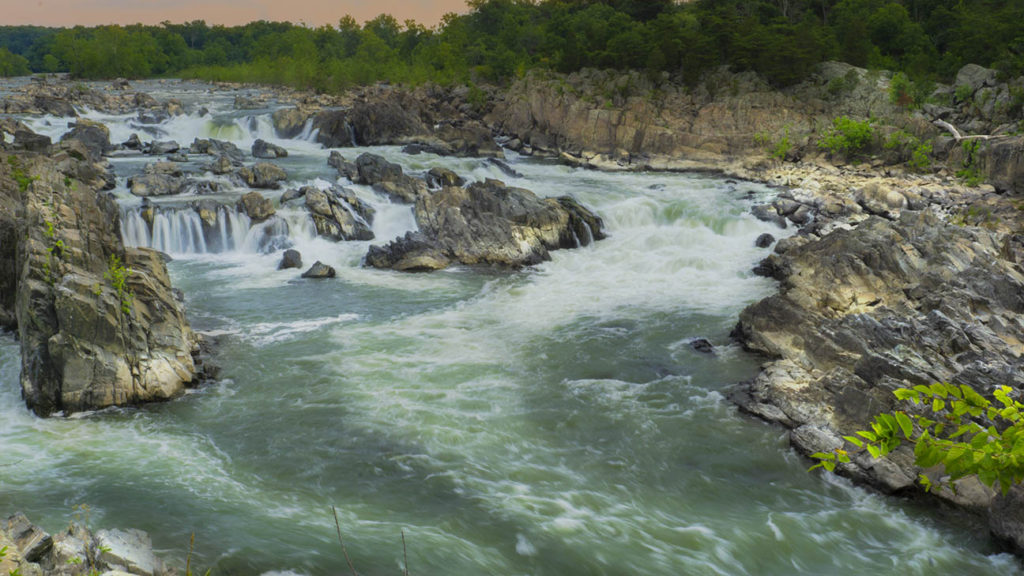 Trail Map