Falls of Tumbling Creek near Saltville in Smyth County, Virginia
The Falls of Tumbling Creek are high on our list of must-see nature destinations in Virginia. And the best part? You can drive right up to these waterfalls – all it takes is some adventurous driving on a steep, curvy and bumpy country road.
When the Creek is flowing hard waterfalls are seemingly everywhere! In fact, you really need additional pairs of eyes – the driver must focus on the narrow road while passengers look for photogenic cascades and waterfalls.
There are several pullouts along the way but photographers must share these with local fishermen; Tumbling Creek is a very popular trout fishing stream.
Directions
From Saltville, drive north on Allison Gap Road then turn left onto Poor Valley Road (613). Turn right on Tumbling Creek Road (747) then follow it for 7 miles or so all the way to Laurel Bed Lake.
After major rains a high clearance 4WD will be best but on most days any vehicle will work.
The three major waterfalls are above the steep switchback section of the road and before the left turn to the lake. In that short section you will find Twin Falls, Big Falls and Upper Falls along with several other smaller cascades.
Information about the area can be found here – Big Tumbling Creek Clinch Fee Fishing Area.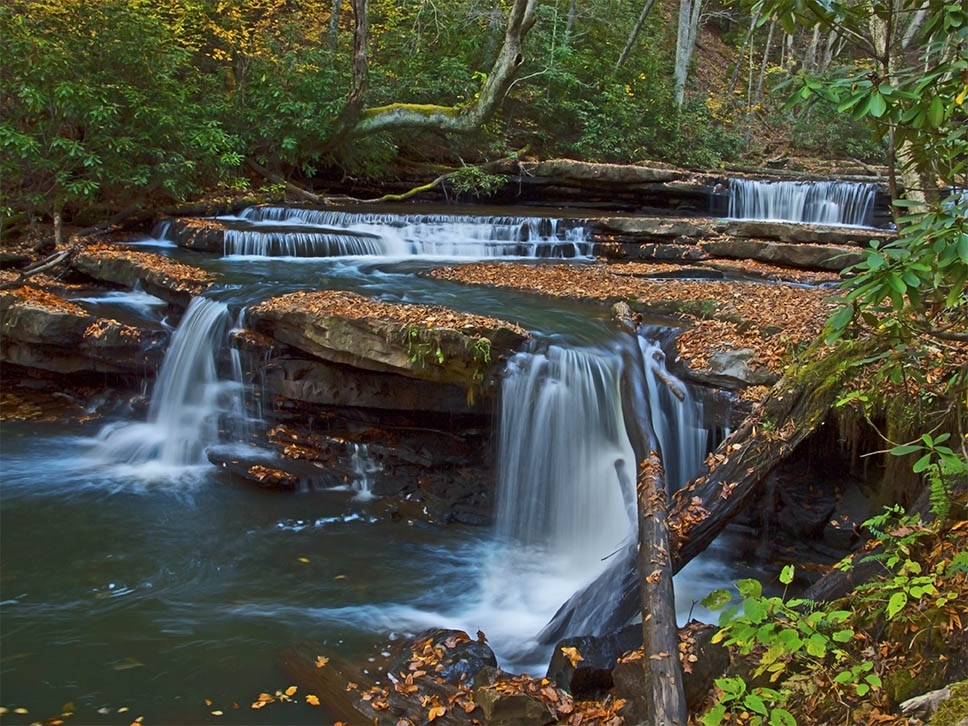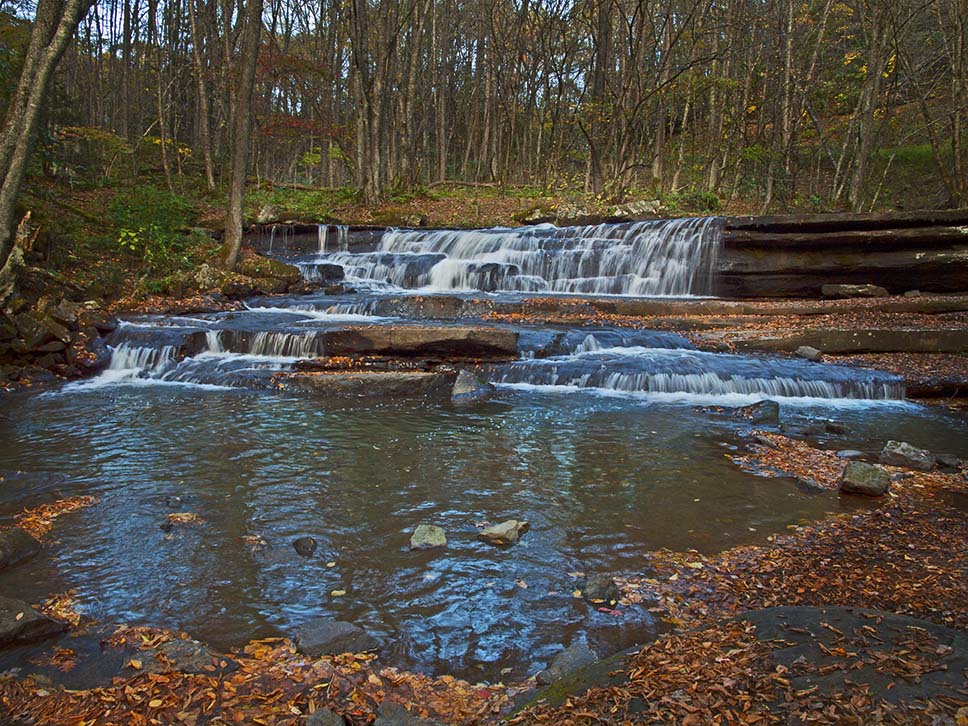 Trail Map