Cascade Falls in Giles County, Virginia
As one of the most popular waterfalls in Virginia, the 66-foot Cascade Falls is visited by more than 150,000 people every year! It is not uncommon to arrive on a weekend only to find no parking except downtown in Pembroke where shuttle buses ($3 per person at last check) take hikers to the trailhead.
The main trail is a 4 mile loop – the idea is to hike up to the Cascade Falls on the Lower Trail along Little Stony Creek and to return via the Upper trail on the opposite side.
However, we prefer an alternate trail in order to avoid most of the crowds! This trail takes in Barney's Wall (a scenic viewpoint), a second waterfall called Upper Cascade Falls and the main Cascade Falls. You can also drive further to the summit of Butt Mountain for more views! NOTE – A 4WD vehicle is required.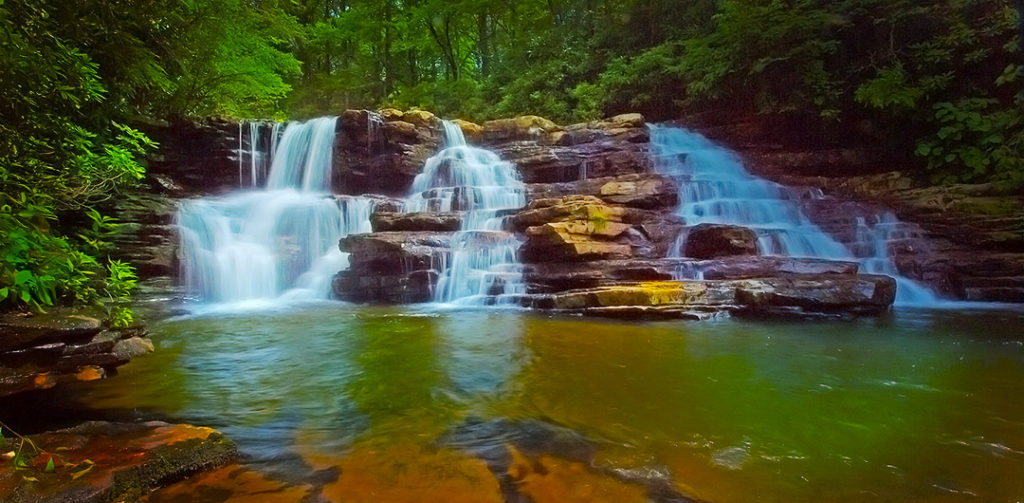 Directions
Please look at our Virginia Waterfall Map for accurate directions!
The Standard Trail – Find your way to the town of Pembroke along US-460 from Blacksburg. Turn right on Cascade Dr and enter the parking area after 3.3 miles. Entrance fees are $3 per vehicle. Start the trail at the far end of the parking lot and cross the bridge to the Lower Trail. After viewing the Falls you can continue up to the Upper Falls and/or return via the Upper Trail.
The Barney's Wall Trail – From US-460 turn right on Doe Creek Rd. After 3.8 miles turn left on Little Meadow Rd and drive 5.5 miles uphill (bad road) to the small parking area for Barney's Wall. It is 0.7 miles to the Barney's Wall viewpoint – an easy hike. Retrace your steps then continue down for 1.6 miles to the Upper Cascade Falls and 0.6 miles further down to the main Cascades Falls. Total is 4.7 miles. After the hike you can drive further up the mountain to the summit of Butt Mountain. Note – a high-clearance 4WD vehicle is required for this trailhead but the rewards are worth it!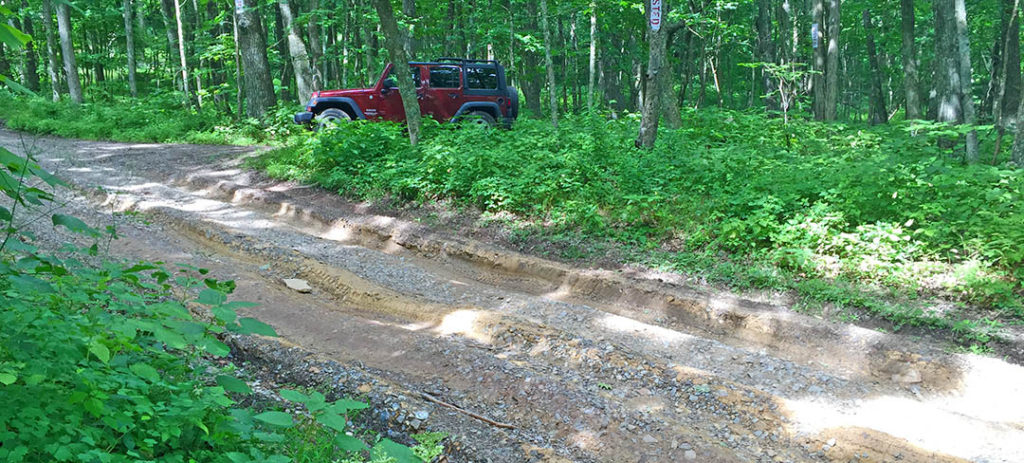 Trail Map

Trail Profiles