With 38 State Forests, Florida offers a wide selection of camping opportunities away from the crowds. While most of the State Forests are in the northern half of the State, there are luckily a few forests with camping in the warm south (much appreciated in winter)!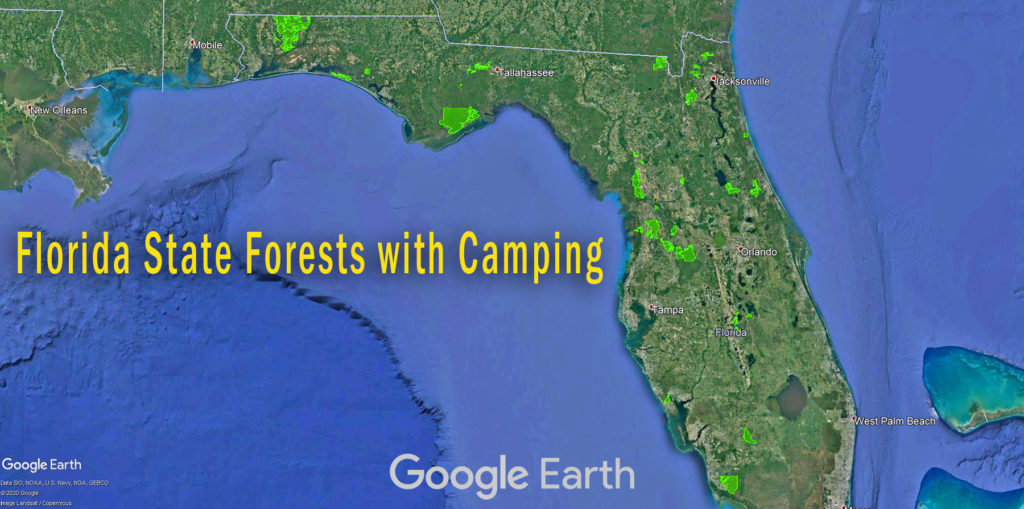 In this article, I cover State Forest camping in Florida. Please note – State Forest camping is NOT FREE but affordable starting at $10 per site per night.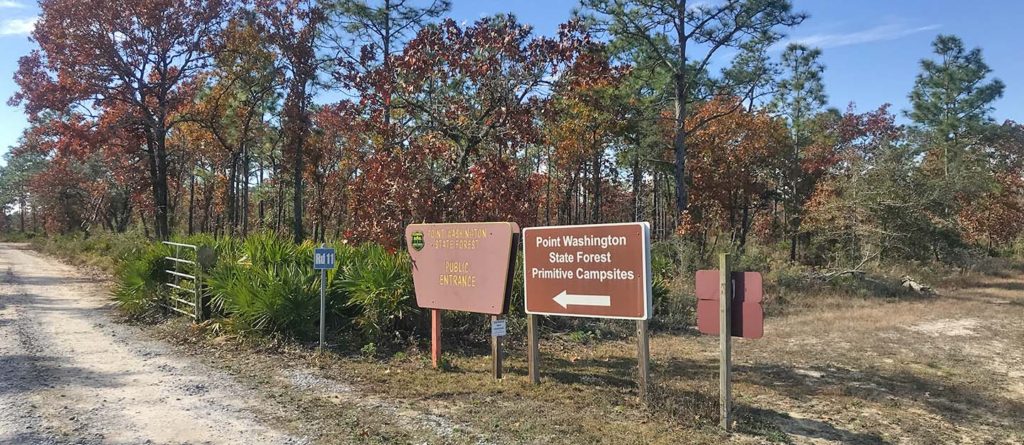 Organization of Public Camping in Florida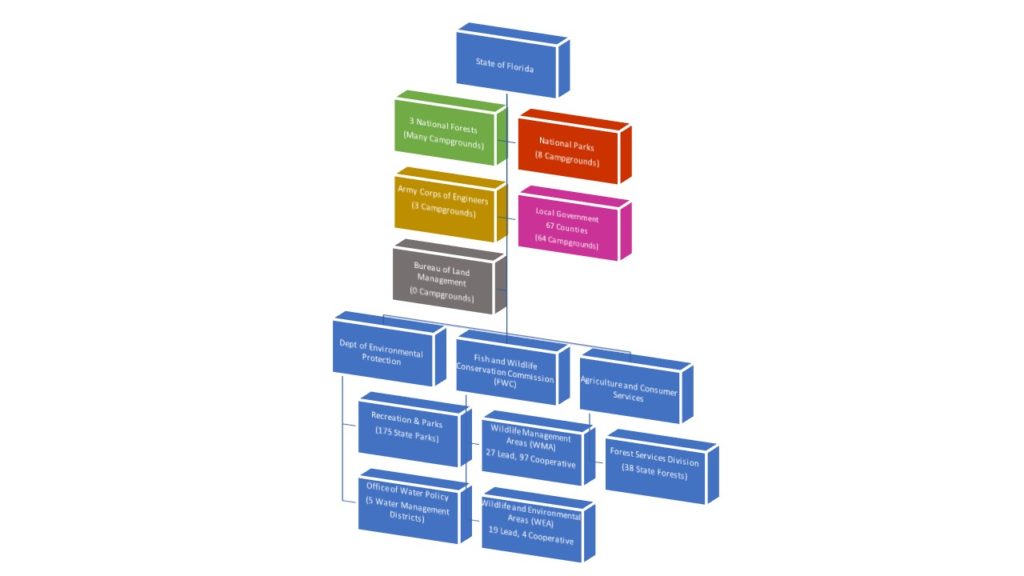 As described in the first article of this series and in the org chart above, Florida State Forests are a Division of the Department of Agriculture and Consumer Services.
Several Florida State Forests are managed in cooperation with other agencies such as the Fish and Wildlife Conservation Commission and different sets of camping rules may apply. Safety regulations during hunting season are of specific importance to State Forest visitors.
At last check, I counted 77 vehicle accessible campgrounds available to book via the online booking service Reserve America. In 2020 as a result of COVID-19, booking options changed and online booking is the only method to reserve sites. Drive-up and pay is no longer an option.
If you do not have an account, I suggest you register with Reserve America at your earliest convenience.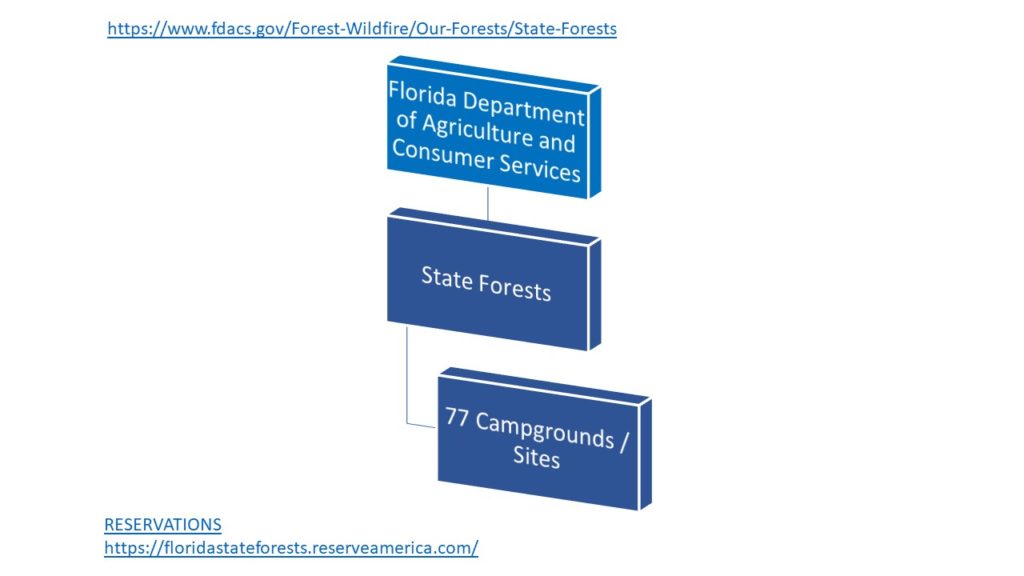 Camping Guide for each National Forest
With so many camping options available in each State Forest, I will write a separate guide for each Forest or region. In the meantime, you can locate all the campgrounds and sites on my interactive map below!
Please check in often!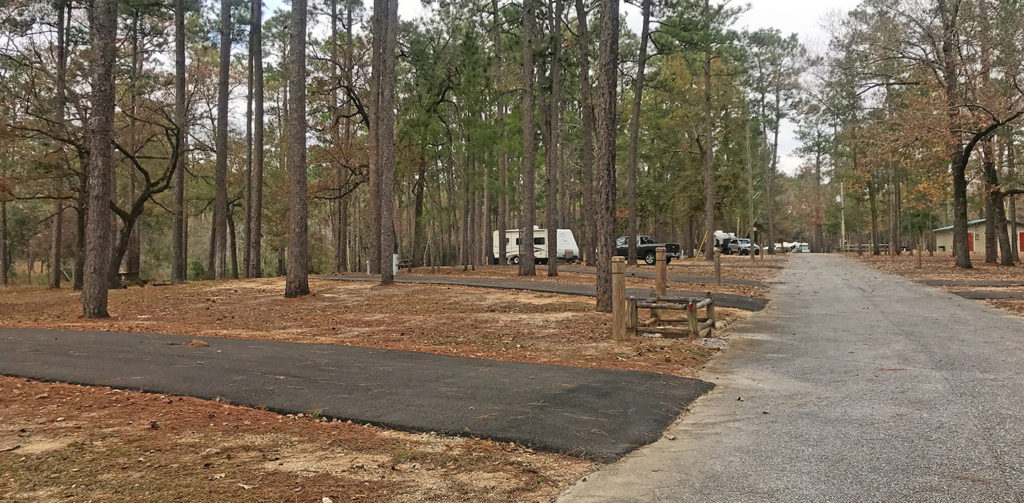 Free or Cheap Camping Map of Florida
This map shows each of the campgrounds or areas, grouped by color. For example, State Park Campgrounds (fee required) are shown as Orange, State Forest Campgrounds (fee required) are shown in Blue.
In Part 7, I write about Wildlife Management Areas (WMA) in Florida and camping opportunities.
Florida State Forests have this signage: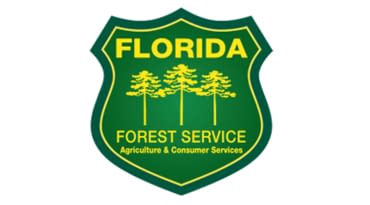 Return to Part 5 of this series
YES, Take me to Part 7!