Apple Orchard Falls in Botetourt County, Virginia
Apple Orchard Falls is one of more scenic waterfalls along the famous Blue Ridge Parkway in Virginia! Listed at 200 feet it is higher than it looks and well worth the effort especially when the water levels are flowing higher.
Be aware it is a steep 2.7  mile return hike! Give yourself enough time and pack plenty of water. The slide show below will give you an indication of the steepness and trail condition.
Directions
There are several ways to reach Apple Orchard Falls. If you have a high-clearance vehicle (4WD preferred) you can park a short distance downstream and hike up. You can also hike up from the North Creek Camping area.
Most folks, however, hike from the Blue Ridge Parkway so let's focus on this 1.35 mile trail to the Falls and back up for a total of 2.7 miles.
Please look at our Virginia Waterfall Map for precise directions.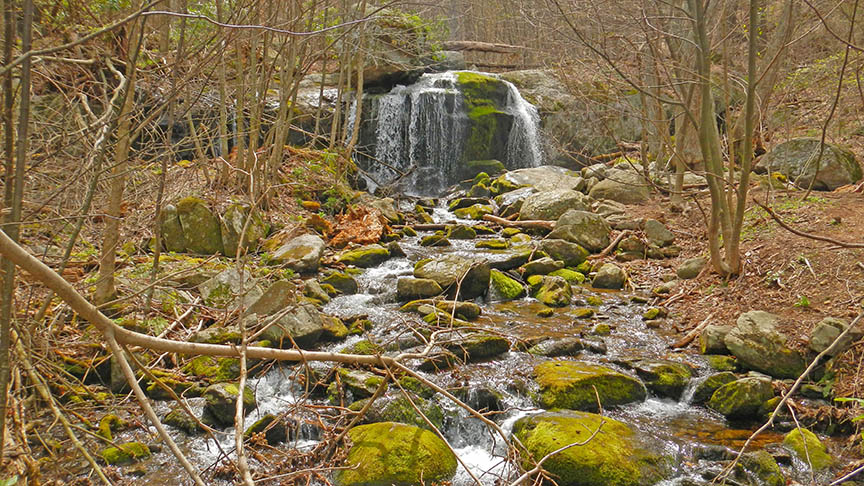 Park at mile 78.4 at an overlook called Sunset Field. As you hike down, keep an eye on the signs because you will cross other trails including the Appalachian Trail.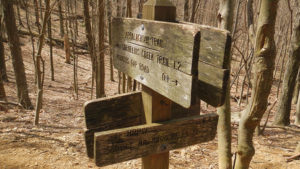 Near the Falls you have to climb down two sets of steep wooden steps.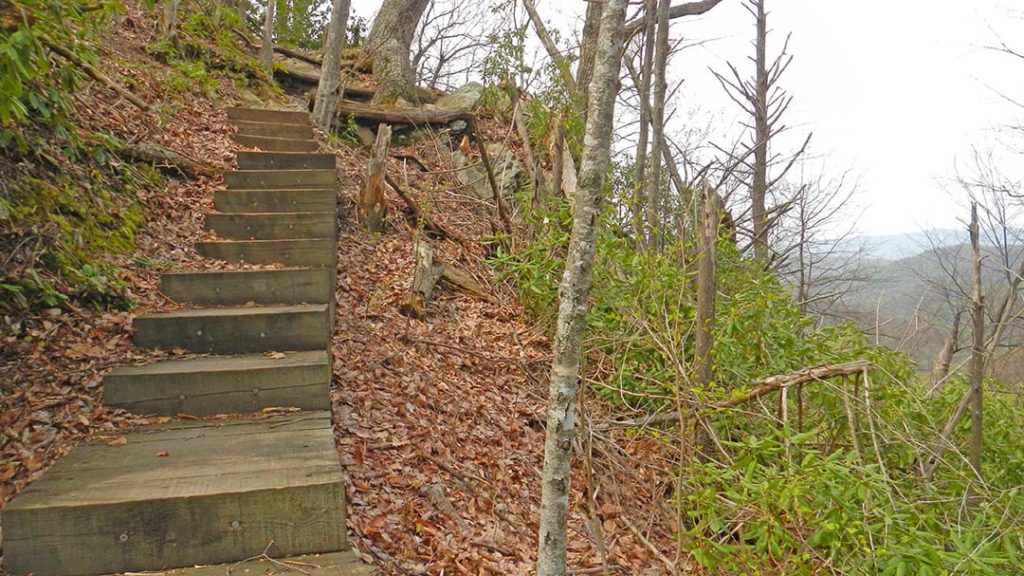 Trail Map

Trail Profile

Trail Slide Show