Statons Creek Falls in Amherst County, Virginia
Statons Creek Falls is a really pretty cascade that is impossible to photograph in whole. It is also quite dangerous to scramble down the rocks so we recommend you just focus on the higher cascade near the road.
Statons Creek is a roadside waterfall – easy to access but parking is limited.
Directions
There are many ways to get there but we focus on access from the famous Blue Ridge Parkway.
Please see our Virginia Waterfalls Map for precise directions.
Driving south, turn left onto US-60 at mile 45.6. Drive 3.6 miles then turn left on CR-605 (Pedlar River Rd). After 2 miles turn right onto Fiddlers Green Way (CR 633). After 1 mile look for water on the left next to the road. The parking area is to the right just a short distance away.
Just walk on the rocks a short distance to see the upper cascade.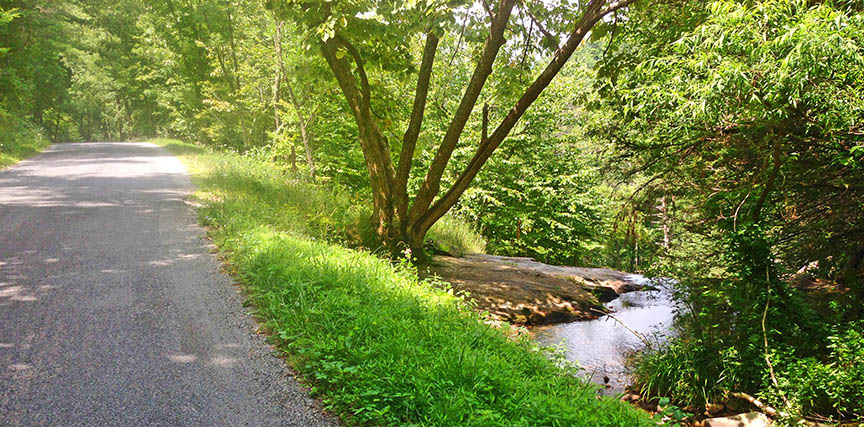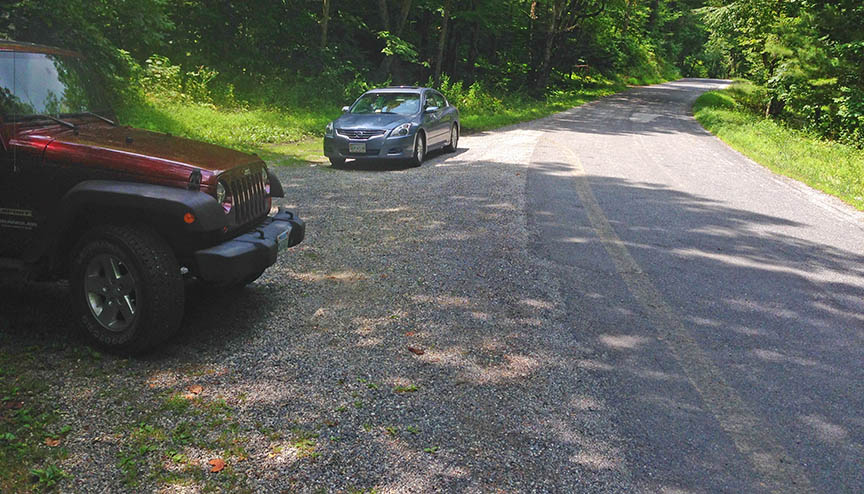 Trail Map