South River Falls in Shenandoah National Park (Greene County)
It is said South River Falls (83 feet) is the 3rd highest waterfall in Shenandoah National Park!
Unfortunately, the view from the overlook at 1.3 miles is somewhat disappointing BUT there is a trail down to the base of the waterfall! For some reason the park rangers do not show this trail on maps!
This "secret" trail makes the steep hike very worthwhile and we recommend a visit – especially after a rainy period.
It is 2.15 miles from the parking area to the base of South River Falls.
Directions
Please study our Virginia Waterfall Map for accurate locations.
Park near the trailhead in the South River Picnic Area at Mile 62.8. You will find restrooms nearby.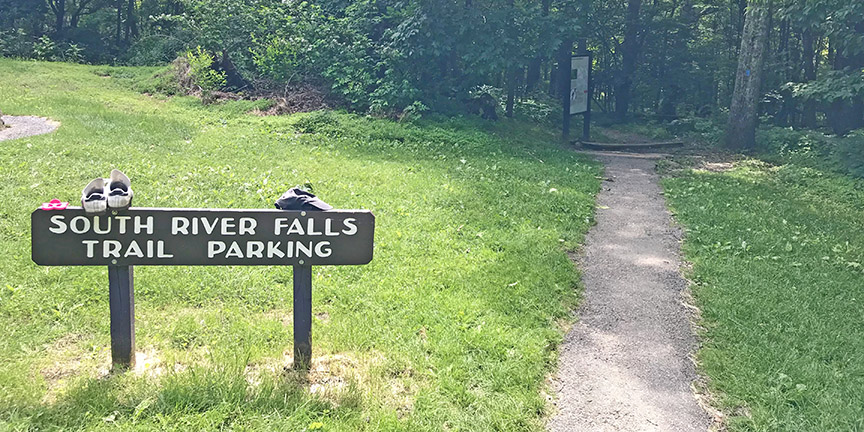 The trail crosses the Appalachian Trail at 0.1 mile then turns downhill with several switchbacks. It is a rough and rocky trail as is typical in Shenandoah so please wear proper shoes!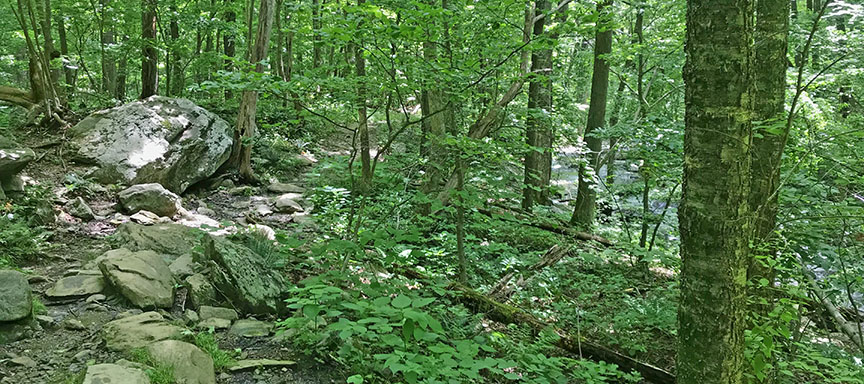 The overlook at 1.3 miles is where most visitors turn around and return home.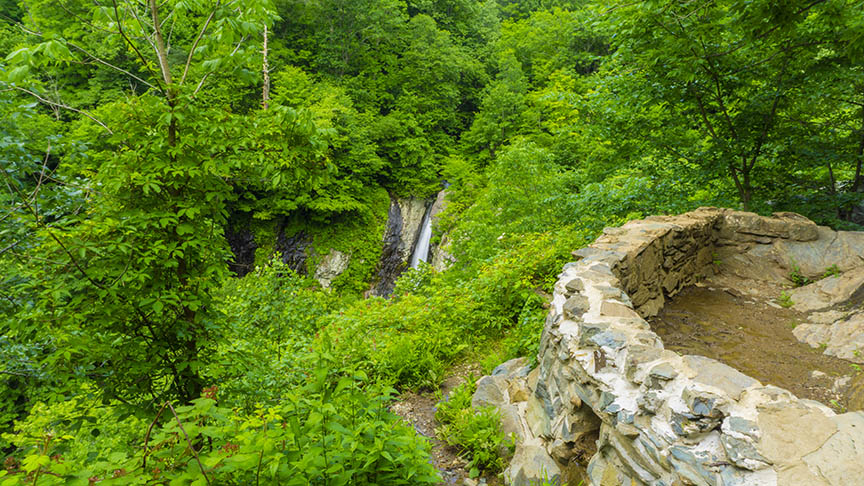 Do not turn back if you are prepared! The trail will get rougher but it is clearly marked with blue blazes all the way to the river.
At the river, do not cross! Look to your right and you will see more blue blazes leading you uphill through the foilage.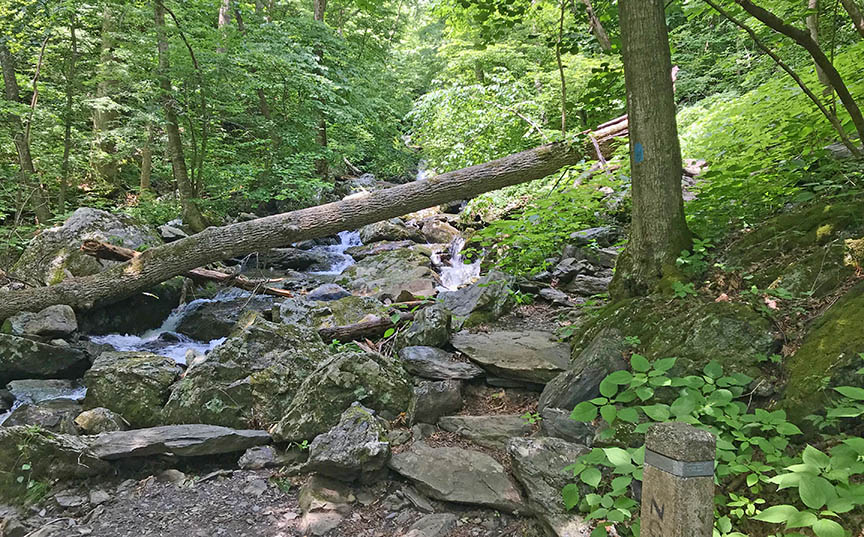 After just a short, rocky hike you will find yourself at the base of South River Falls!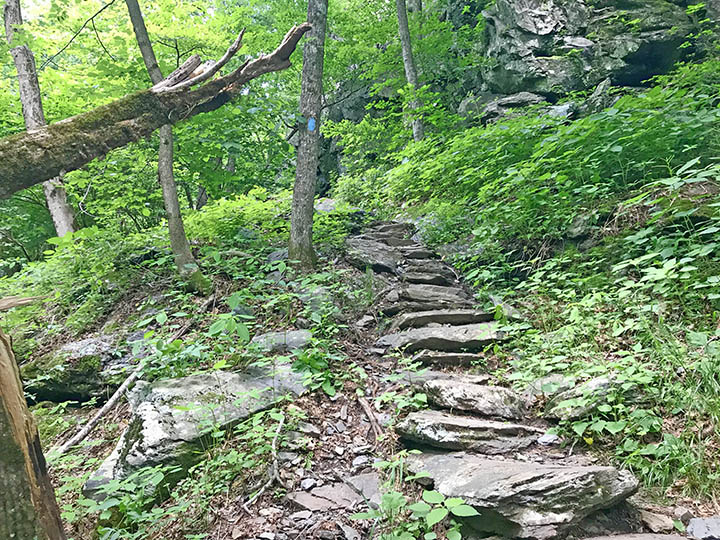 Trail Map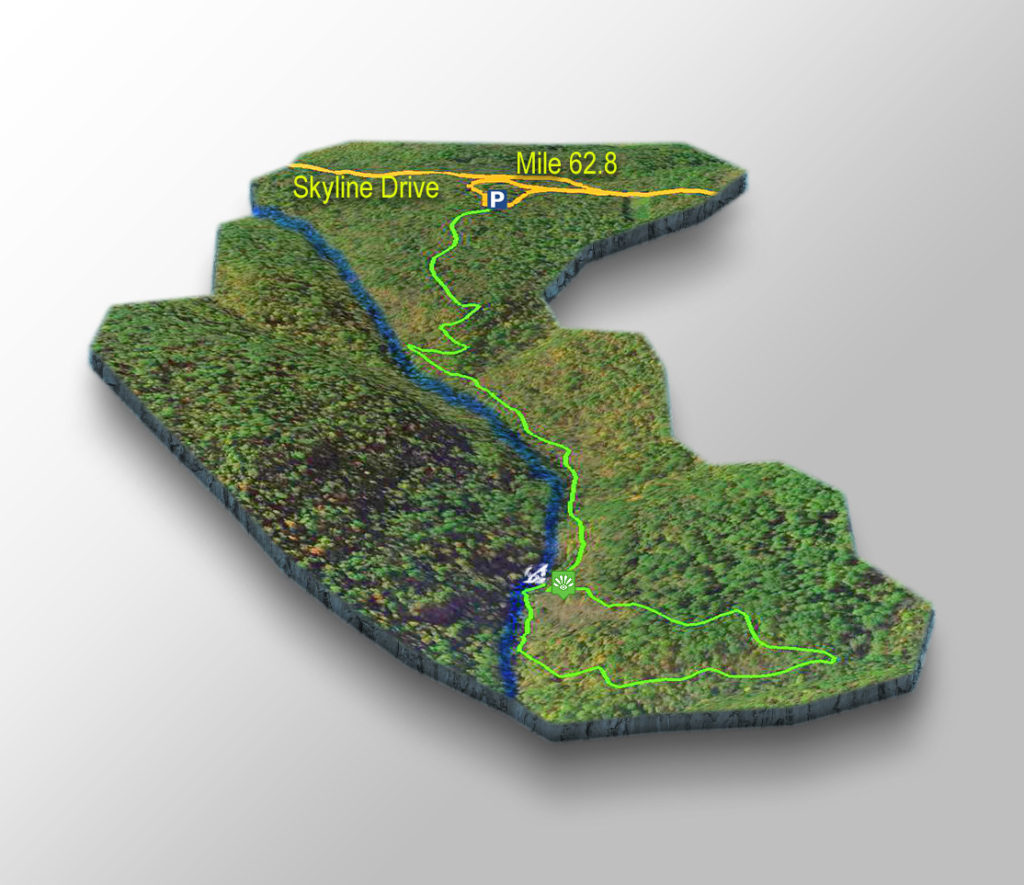 Trail Profile