Rose River Falls in Shenandoah National Park – Madison County
Rose River Falls is one of the prettiest in Shenandoah! After heavy rain there may be several parallel falls tumbling over the 67 ft rock face.
The first 0.5 miles is also a horse trail – please know horses have right of way. After 0.9 miles the Rose River comes into view of the left. Follow the trail to Rose River Falls #1 (main falls) at 1.25 miles.
But there is more! Continue to mile 1.35 then bushwack down to Rose River Falls #2. You will see the top of the falls first then carefully make your way down to its base – it is very steep.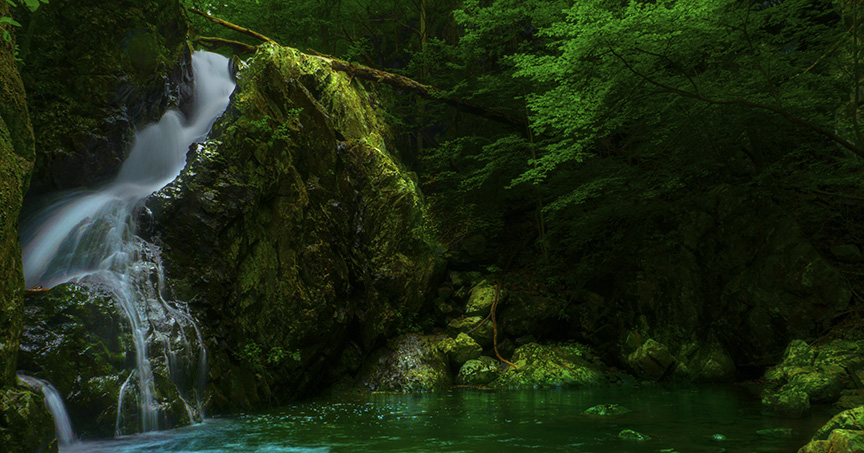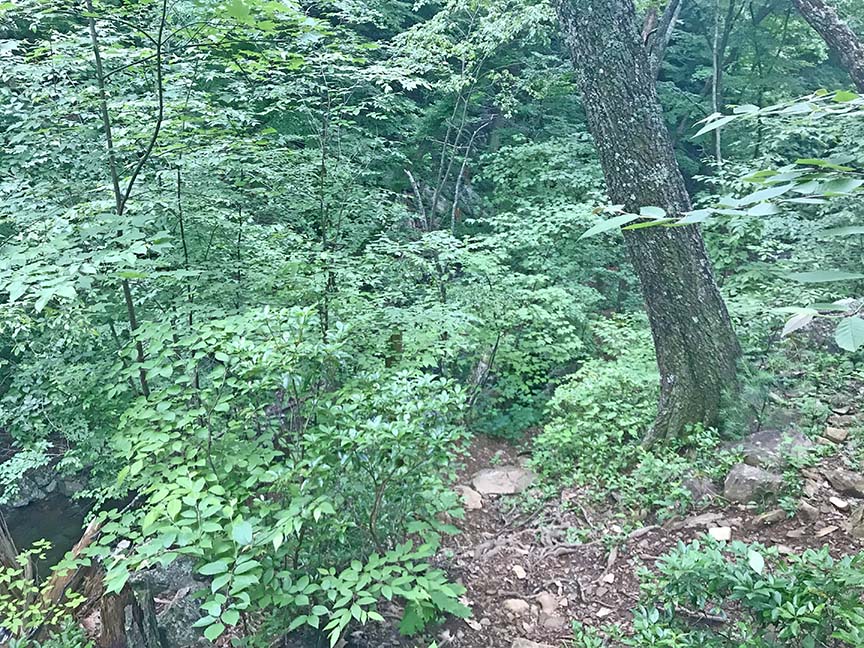 Directions
Park at Fishers Gap Overlook at mile 49.4. I prefer the area along the fire road nearby BUT DO NOT BLOCK the road. Then cross Skyline Drive and enter the trail.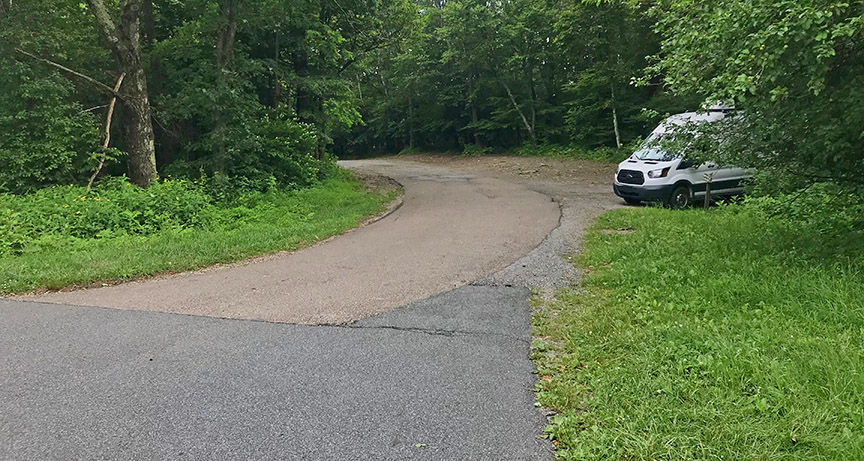 Please study my Virginia Waterfall Map for precise locations.
Trail Map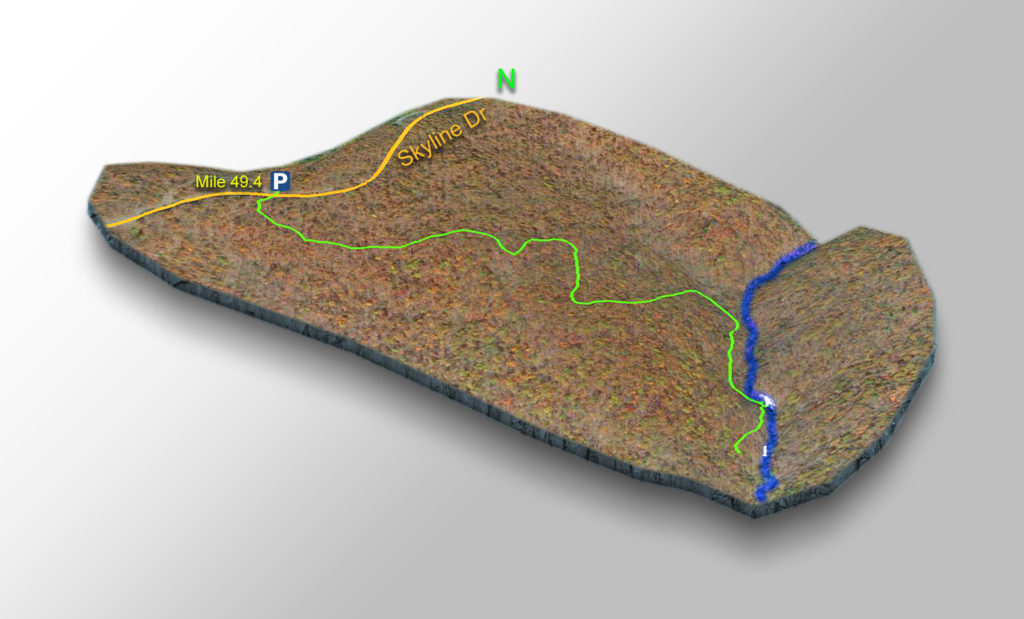 Trail Profile – Rose River Falls