Powerhouse (Peach Bottom) Falls in Grayson County, Virginia
Powerhouse Falls in Grayson County, near the town of Independence, is really a cascade of falls in a unique setting. Locals call it Peach Bottom Falls.
It is easily accessible which accounts for unwanted graffiti and some trash but the area is pretty and certainly worth visiting. Folks who grew up in the area talk about the falls with affection because it was so popular in their youth!
Directions
From Independence, drive east on 58 then turn left on Nautilus Way. The road soon merges with VA-685 (Powerhouse Rd). Continue until you cross Peach Bottom Creek then turn left immediately into the parking area. The Falls are right there in front of you!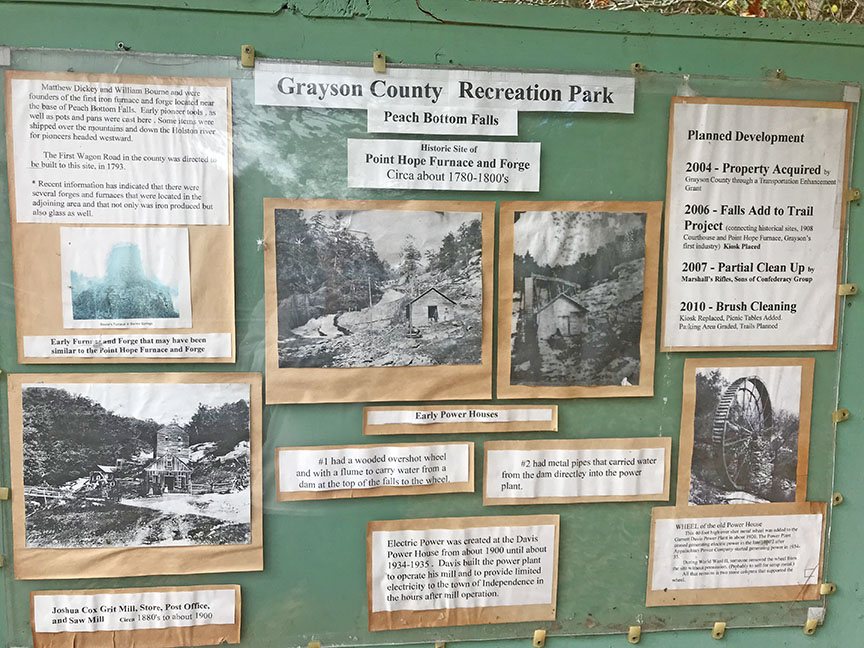 You can scramble up and over the rocks for quite a distance to the top but it can get slippery after rains.
Trail Map