Overstreet Creek Falls is a pretty roadside waterfall just off the Blue Ridge Parkway in Bedford County, Virginia.
It is virtually unknown which is a good thing because there is parking for one maybe two vehicles only and the waterfall is at a turn in the road. Please drive slowly when approaching the turn because folks may be walking there.
Directions
To find Overstreet Creek Falls, drive north or south along the Parkway just north of Peaks of Otter. At mile 80.2, turn south onto Overstreet Creek Road (CR-765) – a dirt road. There is a gate but I've not seen it closed. If closed you have to park there and walk down the road to the Falls (1.78 miles). Or you can turn around and drive up CR-765 from the Bedford area – a long detour!
Study our Google Map for the exact location.
I always recommend a high-clearance 4WD vehicle when driving the unpaved mountain roads near the Blue Ridge. It is possible to drive down this winding road in a standard vehicle but avoid rainy days and take it slow.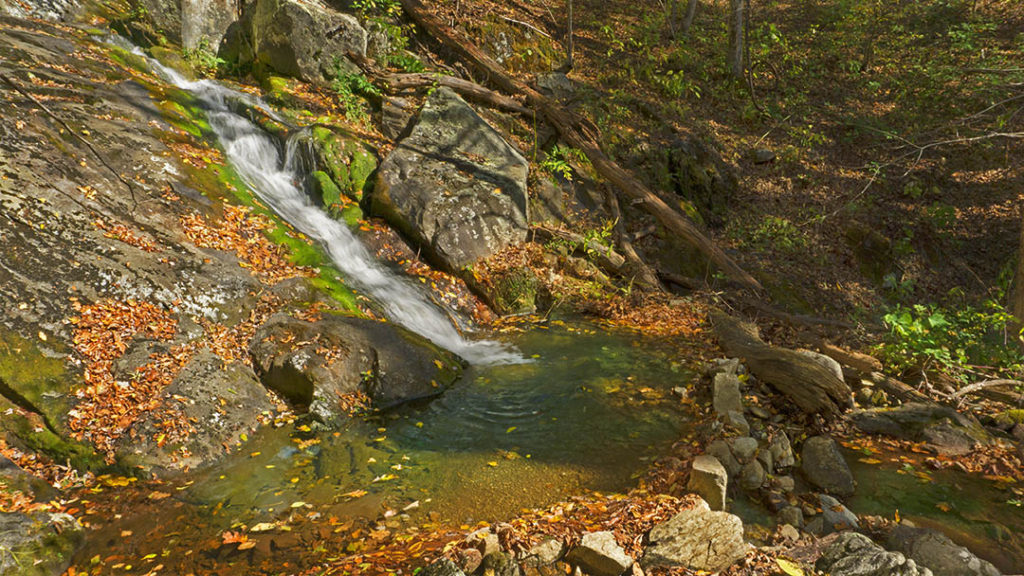 Trail Map