Overall Run Falls in Shenandoah National Park – Warren County
At 93 feet, Overall Run Falls is the highest in Shenandoah National Park but also the most frustrating to visit and photograph!
We all want beautiful photos of this waterfall but the Park Services seemingly do not want to clear a few obstructive trees! Whatever their reasons, it is a shame because it could have been an incredible reward after such a long and steep hike to get there.
I hiked to the Falls from both the top and bottom parking areas and the easiest way is from the camping area at Mathews Arm. If you do not want to camp then the hike from the bottom is more scenic. Most visitors, however, park at Mile 21.1 and hike down.
The base of Overall Run Falls looks impossible to reach but it is actually not that hard! Just follow the directions below.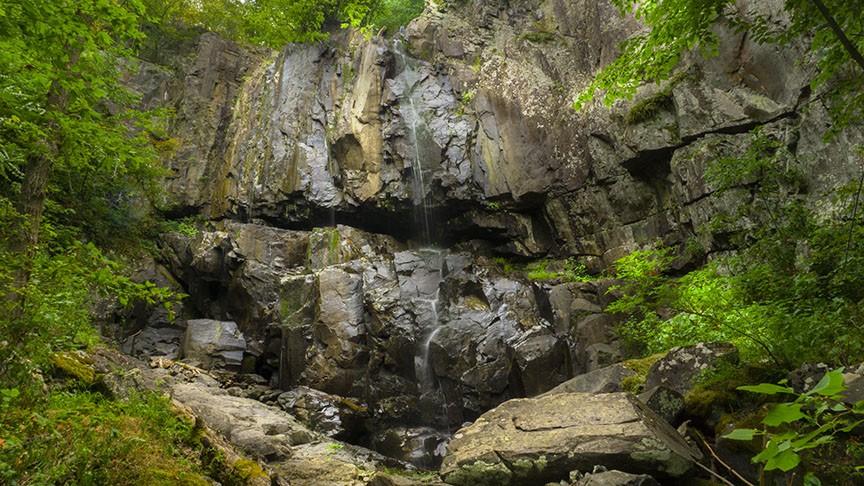 Directions
Please study my Virginia Waterfall Map for accurate locations.
The top parking area is at Mile 21.1 near Hogback Overlook.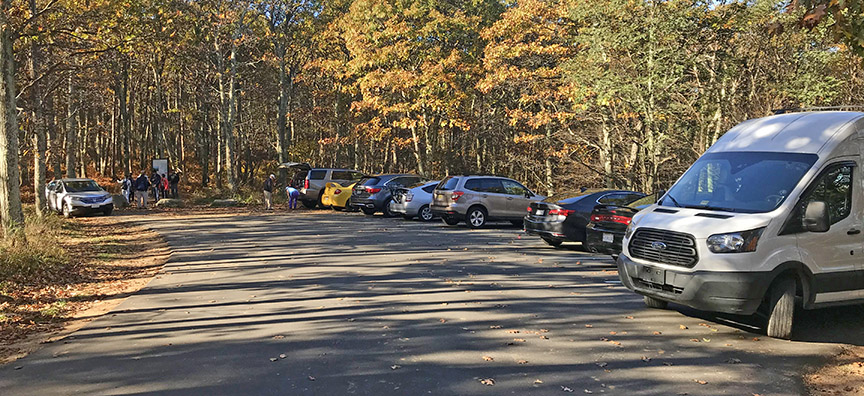 The bottom parking area is a small turnout at the end of CR630 near Bentonville. Do not block any entrances! Please find it on my map. Then follow the road into the Park where you will trail markers.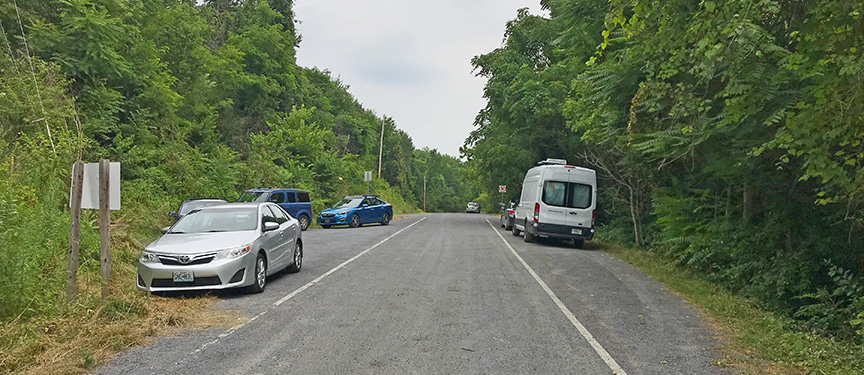 From Mathews Arm camping area just look for the Mathews Arm Trail. You can park in the Amphitheater parking lot if the roads are open.
Trail Map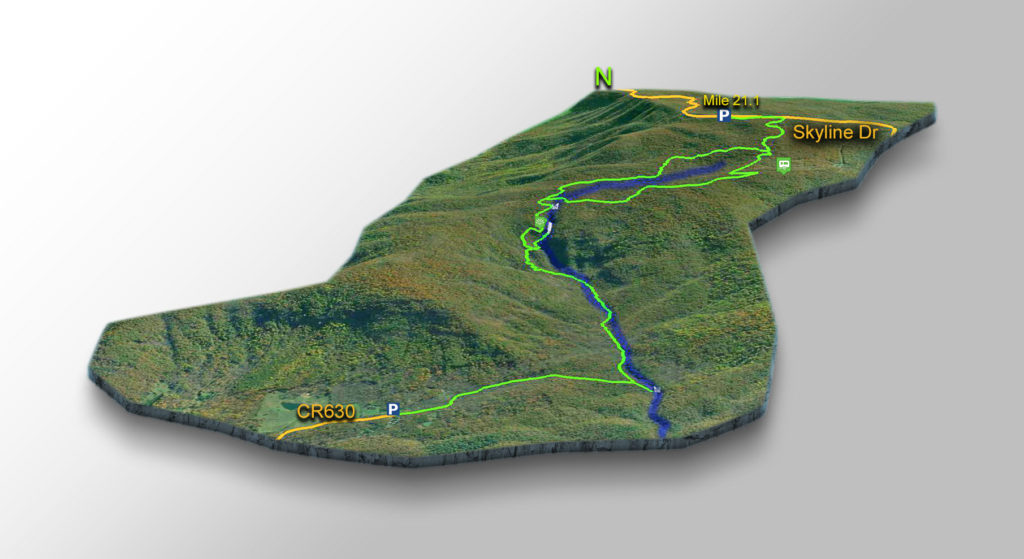 There are two waterfalls of note. The first is called Twin Falls and you can see it after 2.7 miles when hiking from Skyline Drive.
The Overlook for Overall Run Falls is at about 3 miles.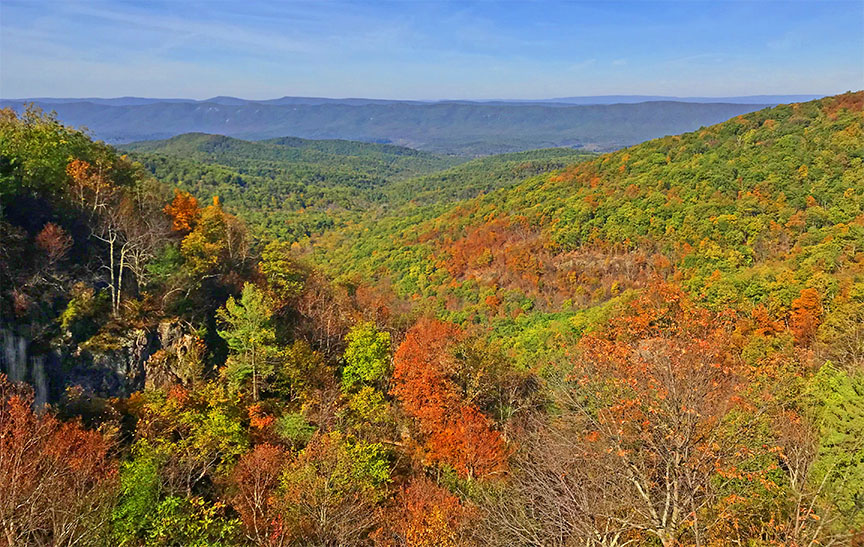 To reach the base, continue down to mile 3.3 where you will find a camping area. Behind the camp site, bushwhack down to Overall Run Creek and up to the base just a short distance away. It is not a difficult bushwhack.
If you hike from the bottom parking area, there is a very popular swim hole at mile 1.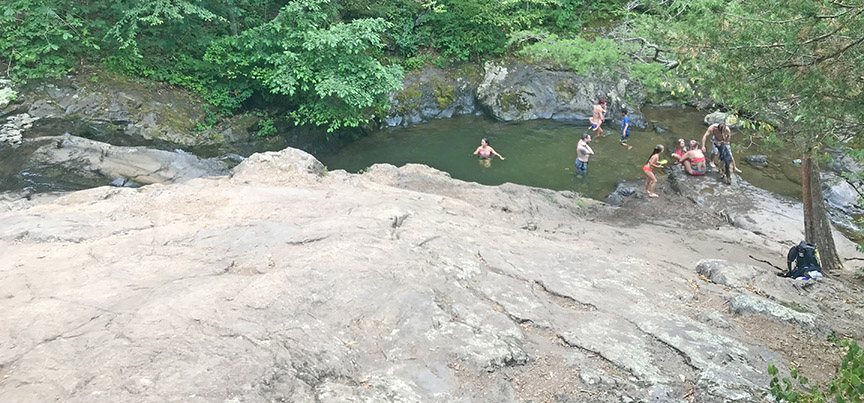 You will coss Overall Run twice on your way uphill. If these crossings are dry as shown in the ohotos below, you can expect Overall Run Falls to be just a trickle unfortunately!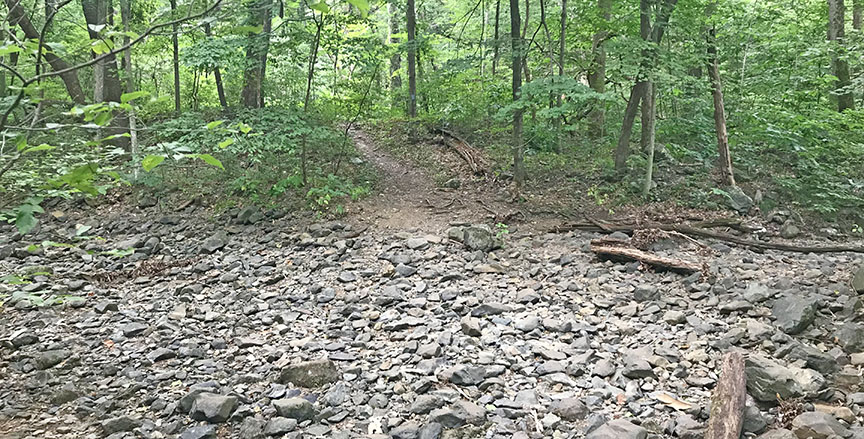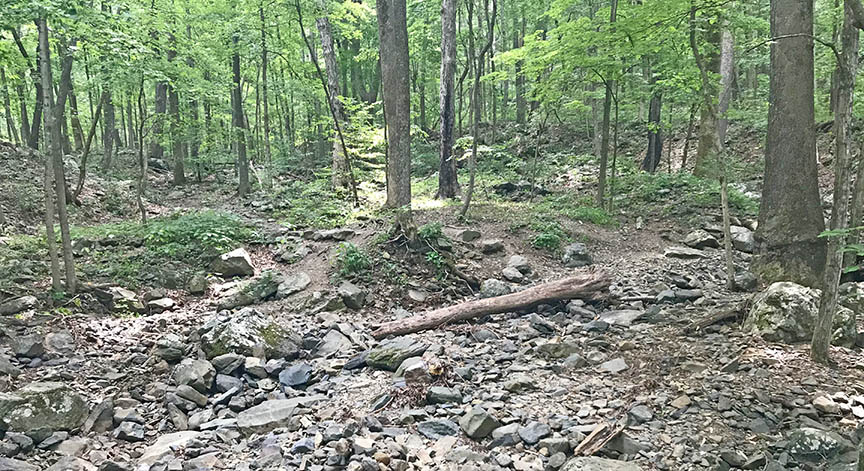 Trail Profile
This is the profile for the most popular route from Skyline Drive to the Overlook