Mill Creek Nature Park near Narrows in Giles County, Virginia  is home to three large waterfalls and many cascades depending on water levels.
The Main Falls – also known as Middle or 2nd falls – is the star attraction. It is a beautiful area and well worth visiting.
Please be aware that the trail is rocky, rough and steep in places! Watch the slideshow below to decide if the trail is in your comfort zone.
Wear proper shoes and keep a close eye on younger children who may slip and fall. The trail is hard to follow in some sections over the rocks; look closely!  Mill Creek can be raging after heavy rains and the trail can be slippery so be careful.
Location
Study our Google Map map for the exact location. From Main Street in Narrows turn South East on Northview.  The parking lot is at the end of Northview Street (CR652). You can also approach it from Poplar Street (CR710).
As shown on our trail map below, the trail basically follows Mill Creek upstream for 1.6 miles to the Upper or 3rd waterfall. The trail does continue and there are other trails as shown on the map near the parking area but keep close to the Creek and you will eventually reach the waterfalls!
The Lower Falls (at 1.1 miles) turn into Twin Falls after heavy rains! Unfortunately you have to bushwack a short and steep distance down to the Creek to actually see these Falls!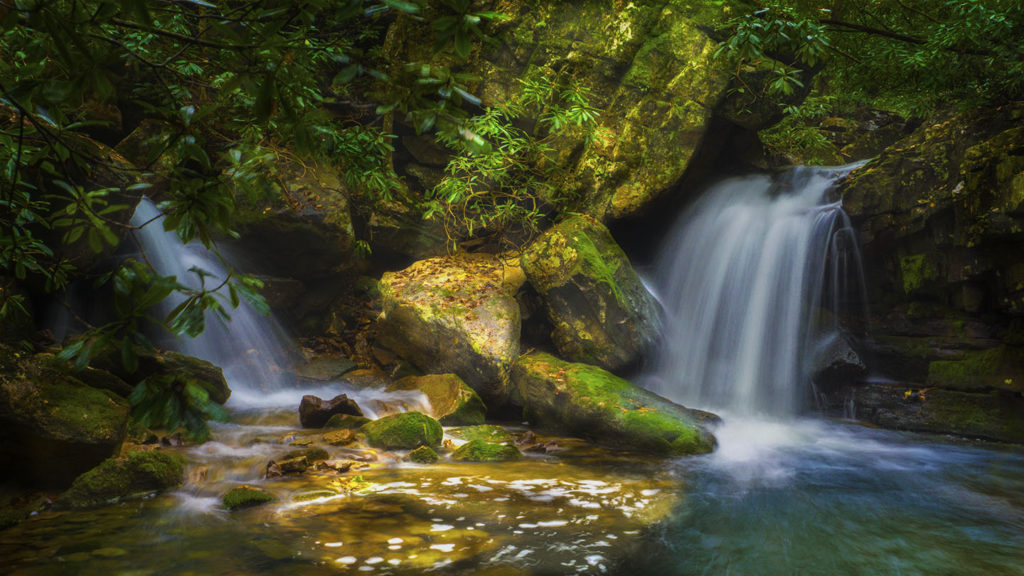 The Main (Middle) Falls (at 1.2 miles) have a small sign to points to a side trail down to the Creek. This is a narrow, steep and slippery (muddy) section but you will soon be rewarded with the beautiful Main Falls!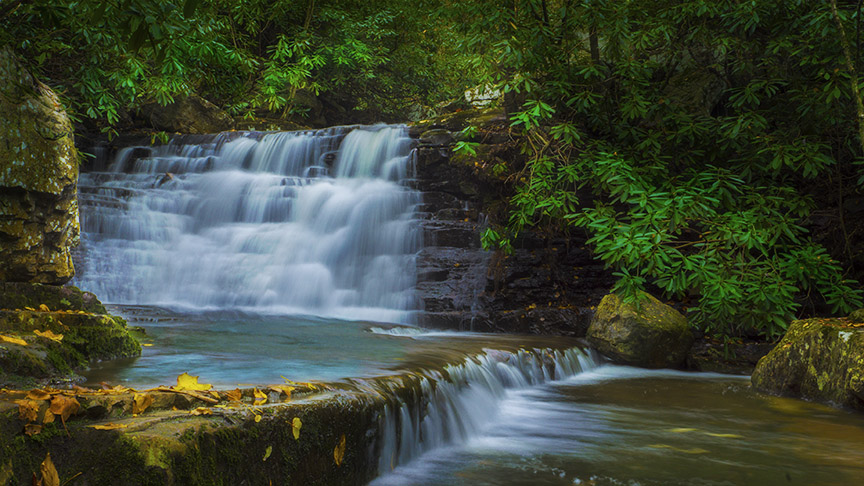 Retrace your steps back to the main trail then turn right and hike up a steep narrow hill to the next waterfall sign. The Upper Falls (at 1.6 miles) are really a raging cascade between large boulders and are difficult to photograph but still worth the effort!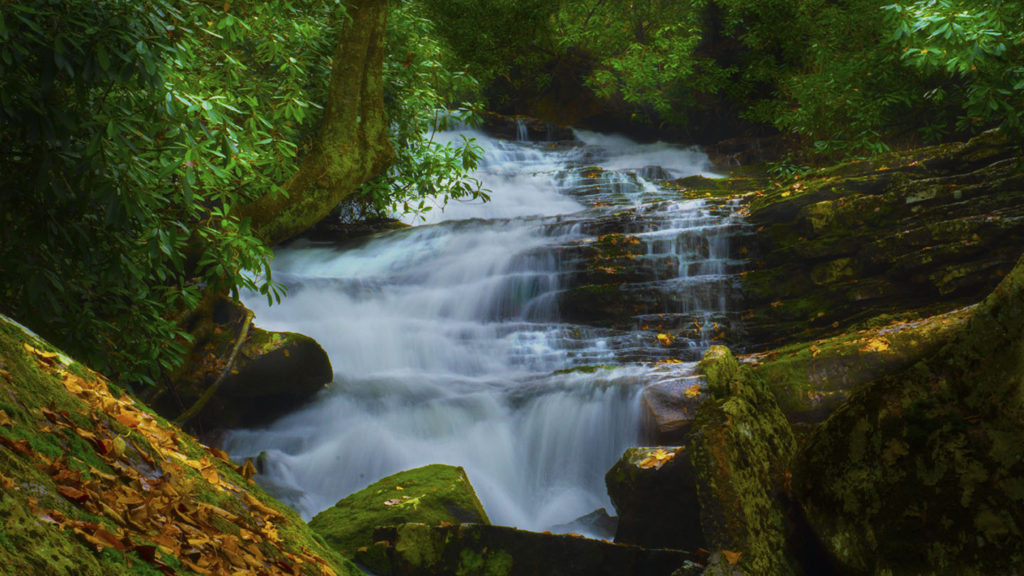 Trail Map

Trail Profile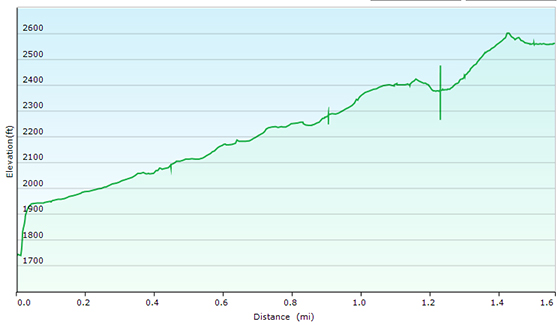 Slideshow of the Trail