Lower Shamokin Falls in Nelson County, Virginia
The 1.8 mile trail to Lower Shamokin Falls is one of our favorites, yet you will find very little information about it online!
The trailhead is easy to find at the end of a paved road (only 50 yards of gravel road), the trail is clearly marked and not steep and you can spend days trying to photograph all the waterfalls and water scenery along the way. Once you reach the main waterfalls there are at least 3 big ones to explore.
Scrambling (a short bushwack) is involved to reach the main falls, however.
Please watch the slide show below!
NOTE – If you are a visitor at Wintergreen Resort you can visit Upper Shamokin Falls then walk down the fire road to reach Lower Shamokin Falls BUT it is a boring walk. It is much more scenic to hike from the bottom as described here.
Directions
Drive south past the town of Nellysford on Nelson 151. Turn right on Old Stoney Creek Road (CR751) and follow the tarmac road for 2.1 miles to the small parking area at the trailhead. Please do not block the gate!
See our Map of Virginia Waterfalls for clear directions.
Walk past the gate and follow the road up to the power station then look for a footbridge (behind the building) to cross Stoney Creek. Walk around another gate.
Continue to follow the 4×4 road uphill to mile 1.25 (from the parking area)  – a sign on the left for Lower Shamokin Falls.  The road continues upwards towards Wintergreen Resort so do not miss the sign! From here the trail flattens out and you will reach the Falls after 0.6 miles.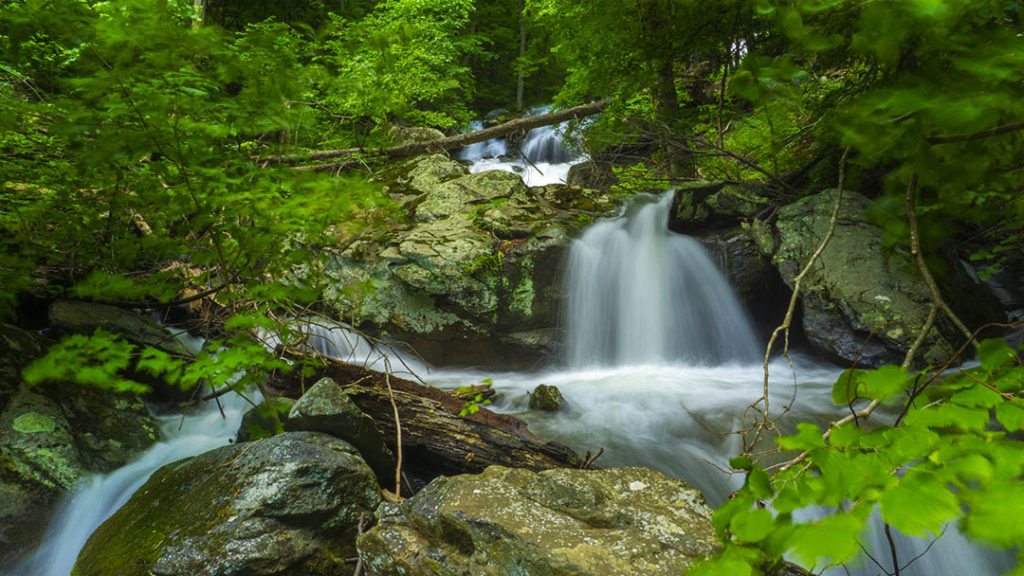 To reach the main Lower Shamokin Falls, cross the creek just below the large waterfall where the trail stops. Scramble up the hill to the top of this waterfall then you will see the main waterfall a bit further upstream.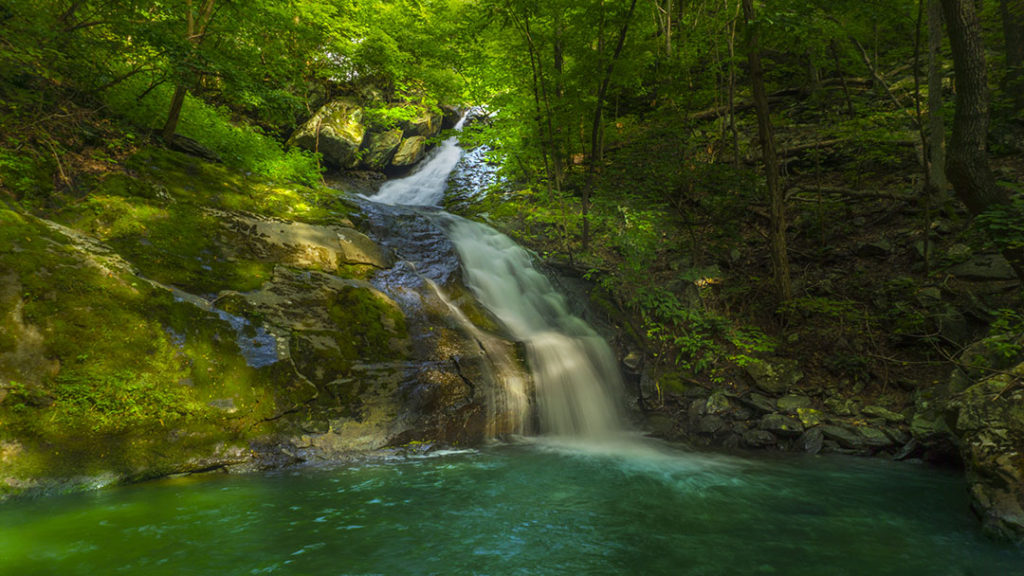 Photography here is difficult due to debris but the Falls are beautiful!
Trail Map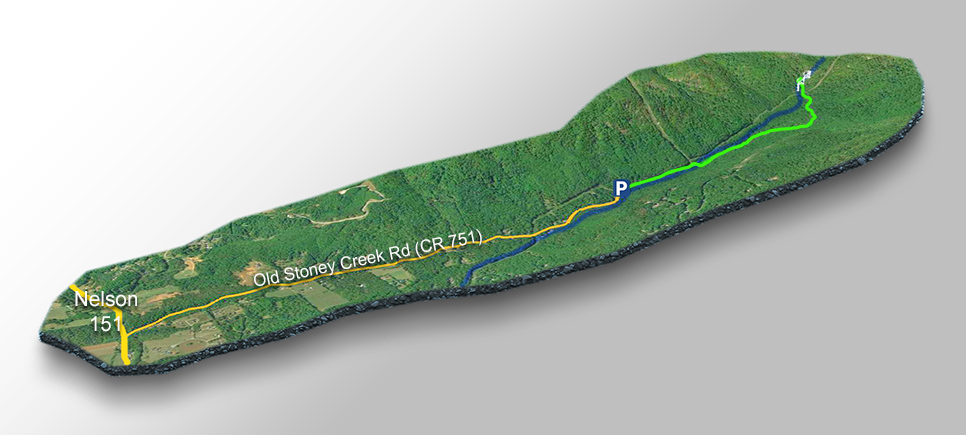 Trail Profile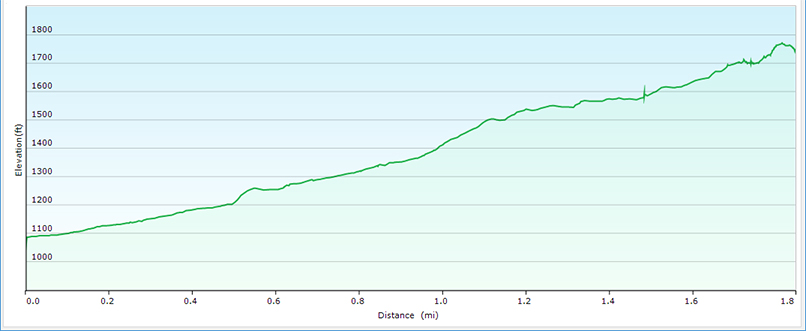 Slide Show