Hazel Falls in Shenandoah National Park in Rappahannock County is a pretty place to visit! You get to see a nice waterfall flanked by several caves to explore!
Unfortunately, you will find little information about the trail in publications about Shenandoah NP. I guess folks prefer to describe the other trails in the area such as the Hazel Mountain Trail.
The issue here is parking! The lot at mile 33.5 is always busy so go early. Fortunately, most of the hikers head in a different direction giving you a quiet hike to Hazel Falls.
The 2.6 mile trail (one-way) is pretty much straight downhill so you do have some uphill hiking to do upon your return back to your vehicle! The trail is well-maintained and gets rough only very near the Falls.
Directions
Park at Mile 33.5 in the Meadow Spring parking lot.
Begin the hike on the Hazel Mountain or Hazel River Trail as shown on the post. After about 0.4 miles keep right (do NOT take the Buck Ridge Trail left).
At 1.6 miles, go left on the Hazel River or White Rock Trail. At 2.4 miles keep right on the Cave Falls Trail then hike down the steep trail to the River before scrambling upstream to the Falls and Caves.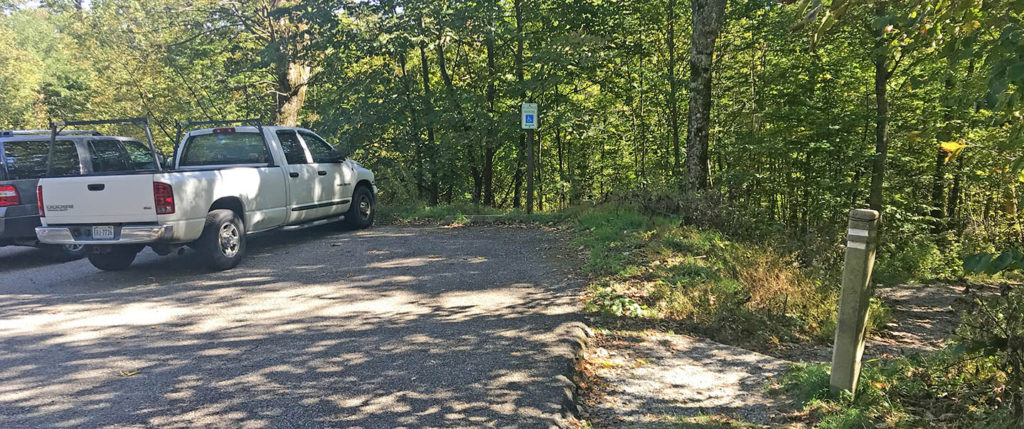 Trail Map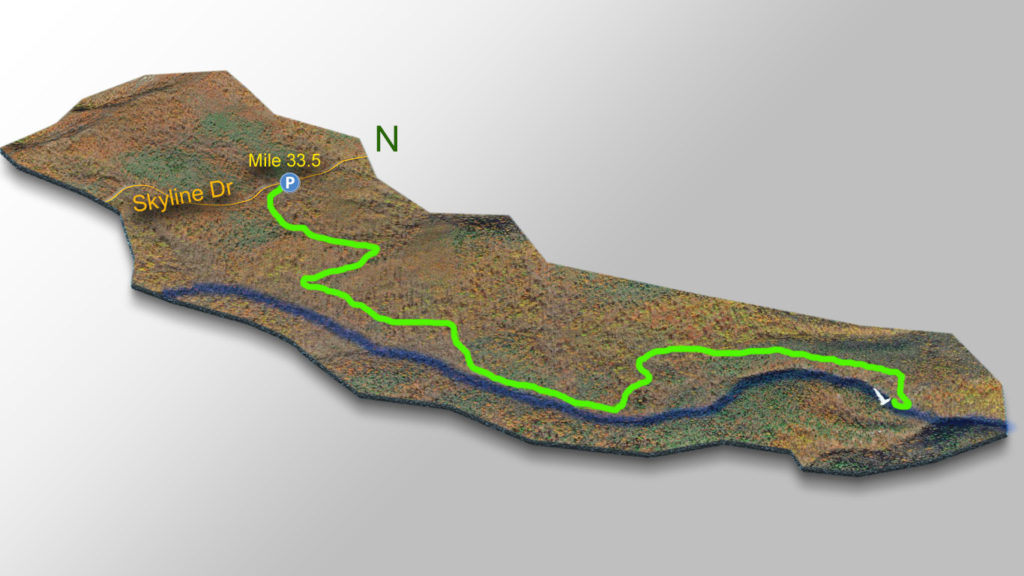 Tral Profile