When you arrive in Florida after camping on BLM Land in the Western part of the USA, you may find the free camping opportunities confusing and rather disappointing. In fact, some folks still think free camping in Florida is a myth! Well, BLM Land camping in Florida is non-existent. But you have plenty of other opportunities to explore.
While talking about camping in Florida, there is no need to discuss BLM in-depth but I want to point out a few important things just as a comparison to the public land management in Florida.
What is the Bureau of Land Management (BLM)?
Simply put, it is an Agency within the Department of the Interior responsible for administering public lands as shown in the diagram below.
The diagram also shows the States where BLM operates (including all the Eastern States) as well as two websites – one for information and one for booking.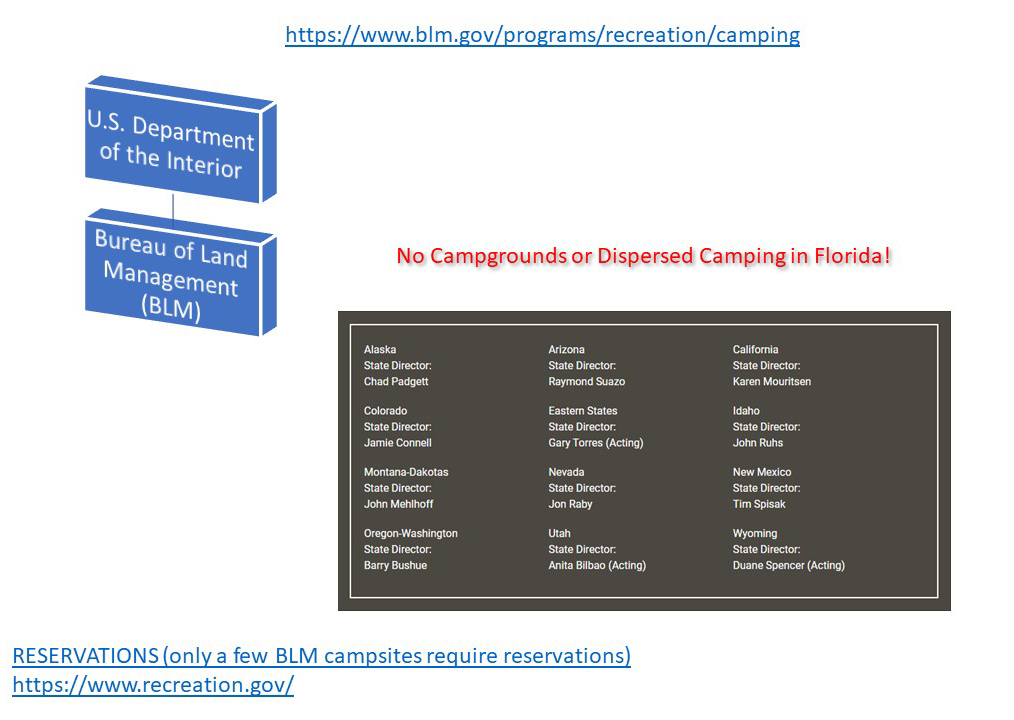 Where does BLM operate?
Nationwide as shown above but in terms of camping, most of the opportunities are west of the Mississippi River.
The image below illustrates the distribution of BLM land quite clearly.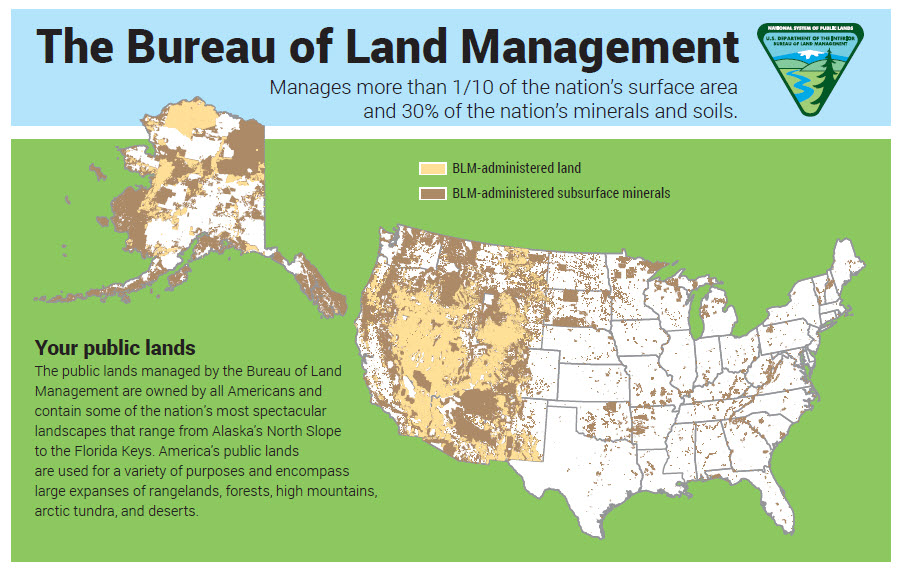 How to find BLM Campgrounds and sites?
There are mainly two types of BLM camping styles –
Campgrounds – developed camping areas with amenities of some kind! Most are fee-based. Many (most?) are first-come-first-serve, meaning you choose an available campsite and pay a nightly fee. Some sites can be pre-booked online (link below)
Dispersed – Mostly free. You scout the BLM land and set up camp away from developed campgrounds. As long as you follow the rules for that particular land you can generally stay free for 14 days.
To find developed campgrounds, you have two options: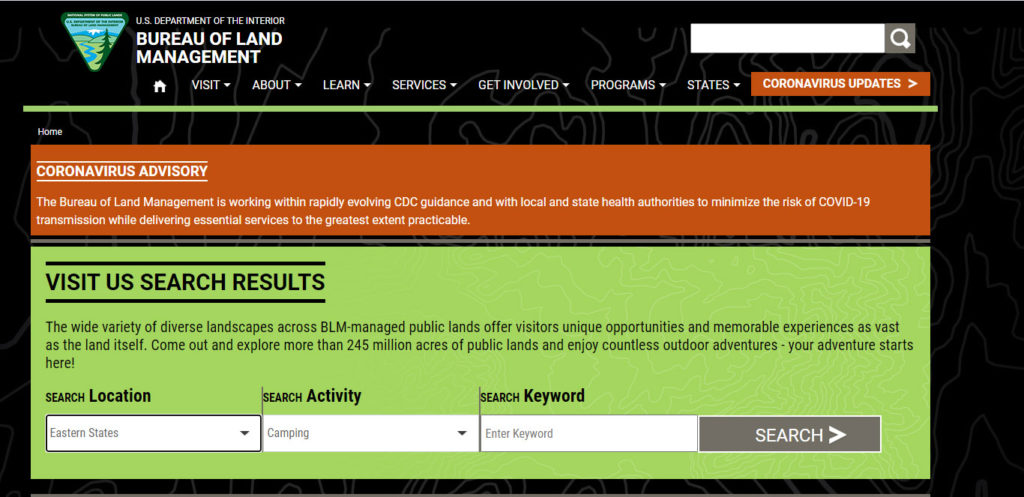 To book a reservable site in a developed campground, Go Here to Book Using Recreation.gov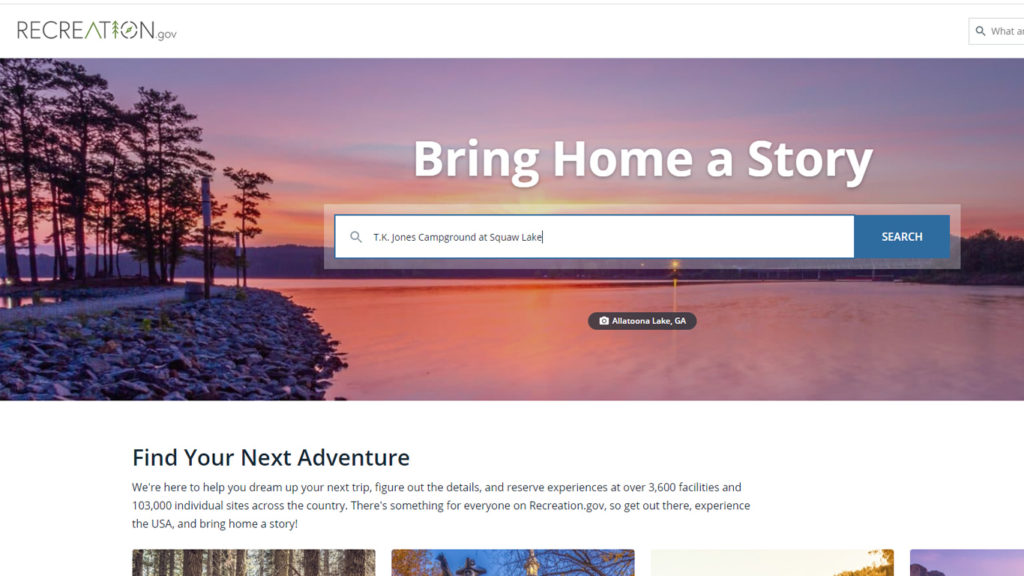 Experienced campers often go straight to Recreation.gov because they know what they are looking for and how to navigate this useful site! I will write a future article to share tips and tricks!
To find dispersed campsites, the third-party websites mentioned above are your best friends. The dispersed campsites listed on their maps often have fire rings and you can expect these sites to comply with local rules (such as distance from water sources, etc). Unfortunately, when sites are easy to find and listed everywhere they tend to get busy!
Many full-time road warriors use free dispersed camping and their Youtube videos are fun and informative if you're interested. Some say they have not paid for camping in 5 or more years!
To avoid the crowds, experienced gypsies do their own research using Google Maps and Google Earth to scout for new dispersed camp spots in advance. To avoid getting into trouble with rangers, they educate themselves with land boundaries and local rules. If you want to do the same, please adhere to "Leave-no-Trace" principles and don't unintentionally "develop" new campsites.
BLM areas have this signage:
Return to Part 1 of this series
Continue to Part 3 – US Army Corps of Engineers Camping in Florida