Fenwick Mines Waterfall in Craig County, Virginia
Fenwick Mines is a beautiful waterfall and swimming hole just 0.3 miles from the parking area along Fenwick Mines Road (CR-685).
It is located in an old mining area and today there are hiking trails and picnic facilities.
The short and flat trail to Fenwick Mines Waterfall is well-maintained and wheel-chair accessible (up to the overlook). There is an easy but narrow trail down to the base of the Falls (highly recommended). Please watch the short trail video below.
Directions
It is best to just follow our Google Map for the exact location.  The road is paved and the parking area is large enough for several vehicles.
Just follow Market Street/Craigs Creek Road north out of New Castle for about 5 miles then turn onto State Route 611. Soon afterwards turn right onto Fenwick Mines Rd and the parking area will be on the right after just over a mile.
Walk over the foot bridge then turn right and the Falls will be 0.3 miles away!
 Trail Map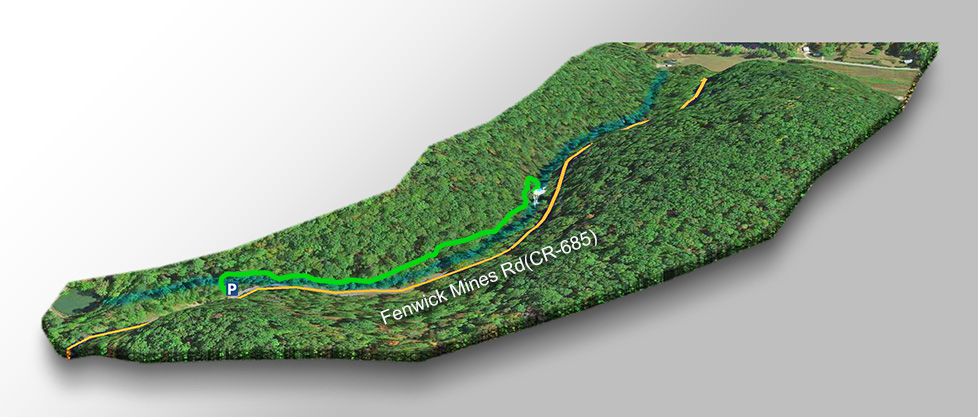 Slideshow of the Trail