Falls of Naked Creek in Shenandoah National Park – Page County
The East Branch of Naked Creek is a waterfall-rich stream that flows down from near Skyline Drive to the community of Jollett.
It is best to access Naked Creek from the Naked Creek Overlook by bushwhacking for about a mile down to a series of waterfalls. I encountered three waterfalls but there must be a few more either upstream or downstream.
There are no trails and the going is rough, steep and almost impassable in the Spring when the growth is tall and green. But I went anyways – and twisted my ankle down in the hollows. I had to hobble my way back up through the most terrible terrain.
The area is unexplored for the most part and it would be most interesting to do a multi-day hike from Jollett to the headwaters of Naked Creek!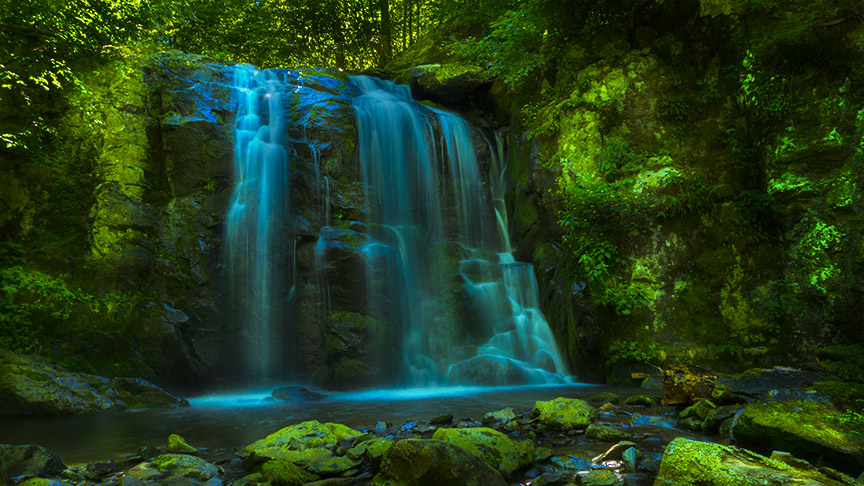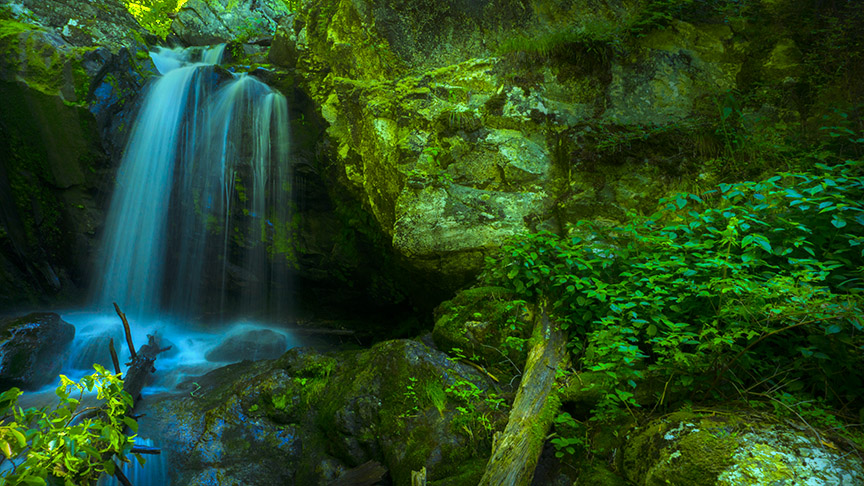 Directions
Park at Naked Creek Overlook at mile 53.2.
Please study my Virginia Waterfall Map for precise locations.
Trail Map
Looking at the trail map below, note the East Branch of Naked Creek is the lower creek flowing from left to right. The creek on the right is a side creek.
Walk down through the meadow. Others suggest to go left to the side creek and hike down following the creek, BUT I prefer to start at the middle of the overlook and hike straight down (west) until I meet the East Branch of Naked Creek.
I cross Naked Creek then hike left (some day I will explore to the right!) and follow the Creek downstream. Things get interesting once the side creek comes in from the left – two major waterfalls appear soon after!
It is about 0.8 miles from the parking area to these waterfalls.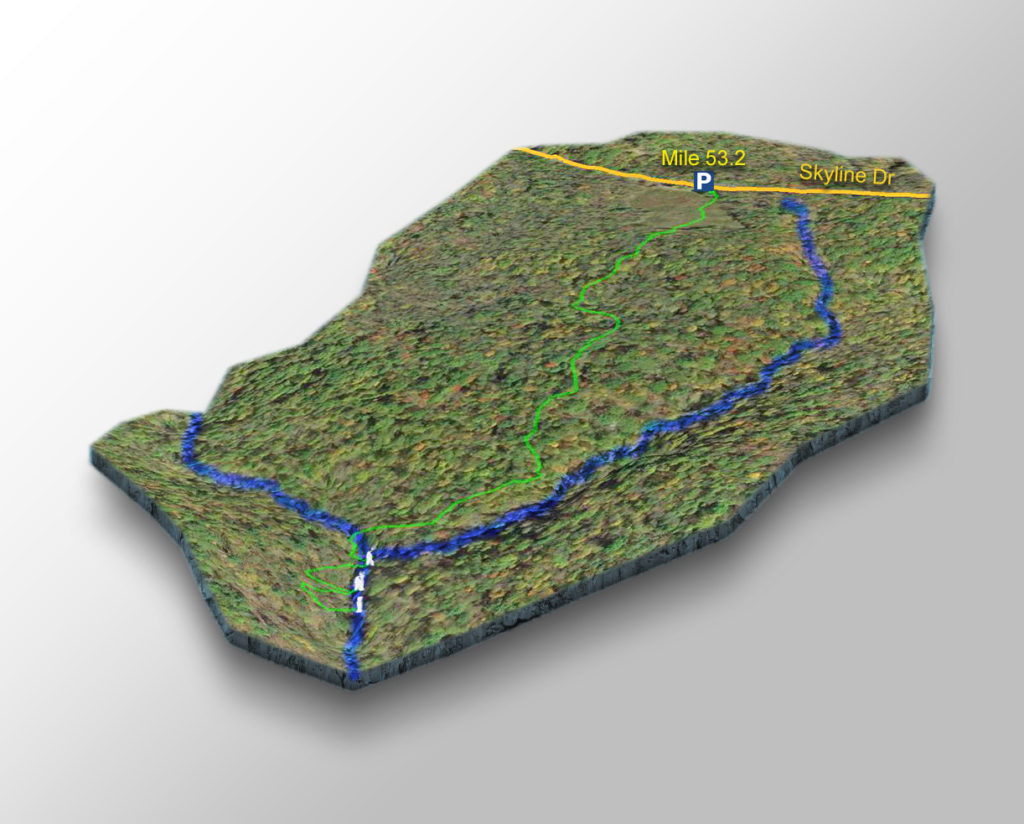 Profile of the Naked Creek Trail