Fallingwater Cascades along the Blue Ridge Parkway in Botetourt County, Virginia
Fallingwater Cascades is one of the epic waterfall hikes along the Blue Ridge Parkway in Virginia.
With a clearly marked trail and an option to do a loop hike, this is one of our favorite short getways. After the hike you can continue to hike up Flat Top Mountain or you can drive around the corner to relax at the Peaks of Otter!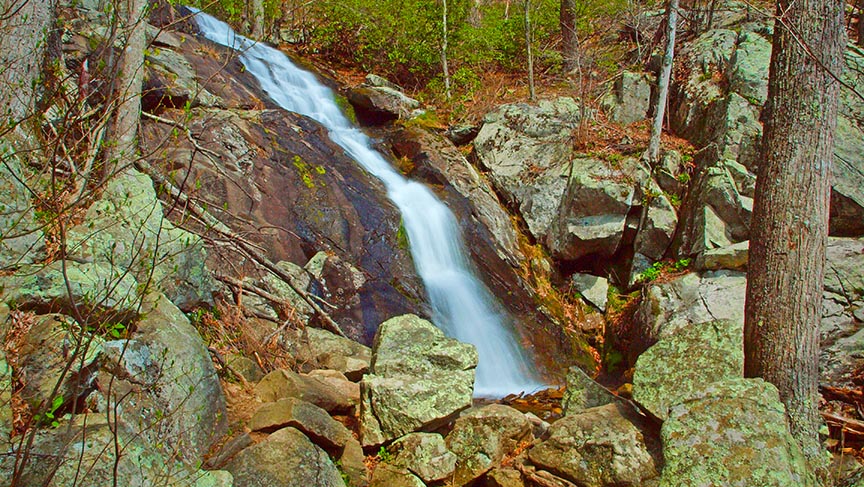 Directions
In the Peaks of Otter area at mile 83.1 park in the large Fallingwater Cascade lot then walk left to pick up the trail.
Please see our Virginia Waterfall Map for precise locations.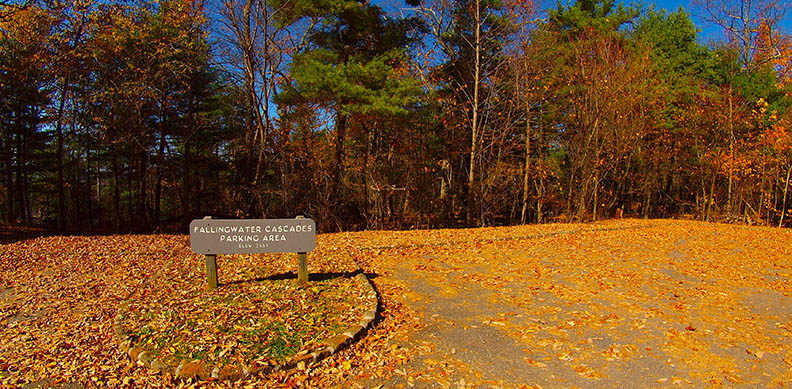 You can also follow the crowds to the right but we much prefer the clockwise loop hike; approaching waterfalls from the base then follow it upstream  is our thing!
The loop hike is 1.35 miles. You can do a shorter hike if you go right down to the first cascade and back.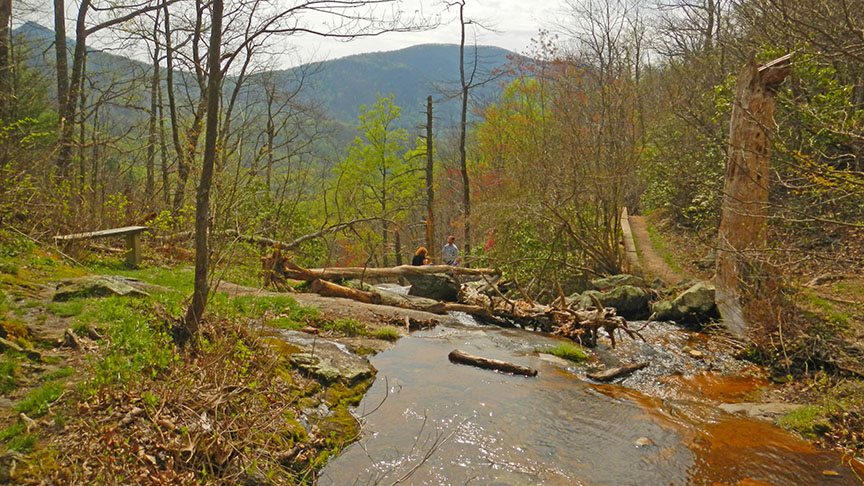 The trail is well-mainained but it gets steep around the cascades as can be expected. At the base of the Cascades is a bridge so you will not get your feet wet when crossing!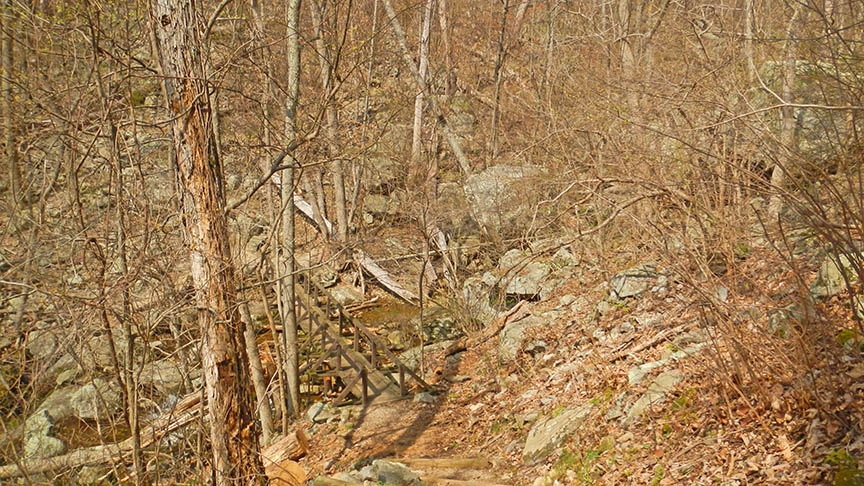 In the map below you see a second parking area. This is the trailhead for Flat Top Mountain. If you plan to also hike to the summit we suggest you park here then hike down to the Cascades and loop back (clockwise).
Trail Map