Dark Hollow Falls in Shenandoah National Park – Madison County
Dark Hollow Falls is one of the shortest waterfall trails in Shenandoah but be prepared for a steep return hike!
At 70 ft it is one of the higher waterfalls in Shenandoah and very visible from two viewing areas.
At 0.55 miles you can view the falls from an observation point but it is most rewarding to continue down the steep and sometimes slippery trail to the base of the falls at 0.72 miles.
Dark Hollow Falls is practically across the road from the Big Meadows tourist area and the parking lot fills early on busy days.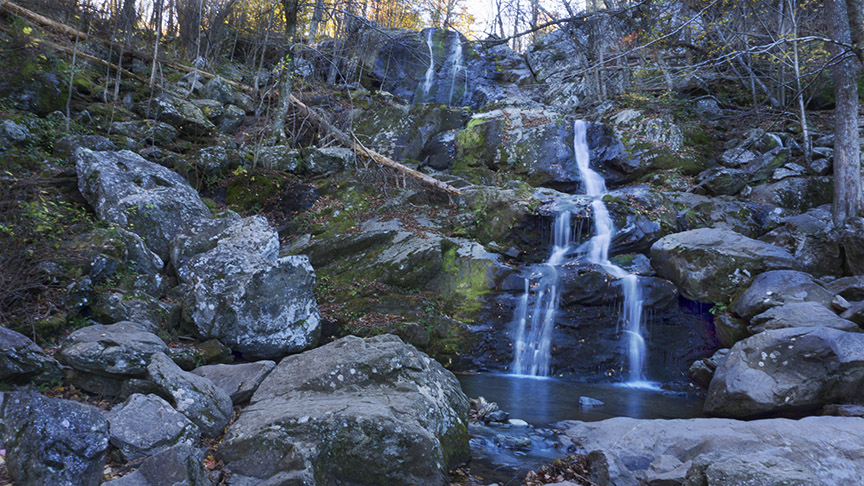 Directions
Park at the Dark Hollow Falls parking area at mile 50.7. Please study my Virginia Waterfall Map for precise locations.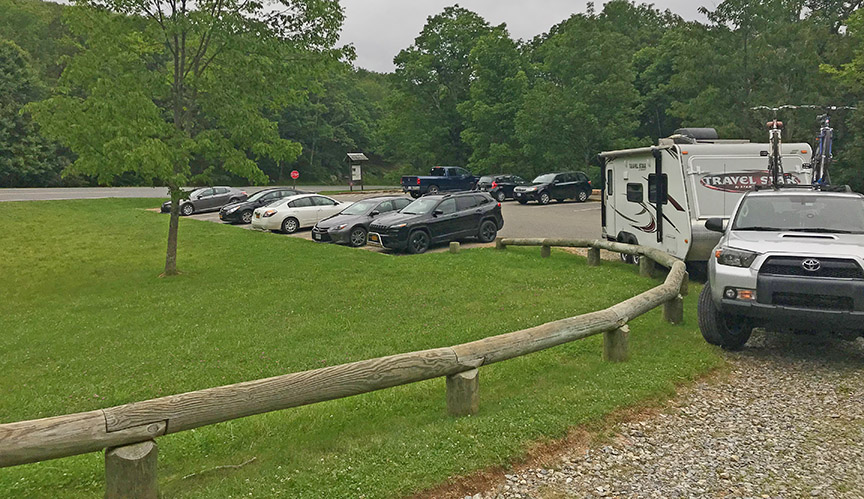 You will immediately cross Hogcamp Branch creek and stay on the left bank all the way down until it drains into the Rose River.
Continue on the left bank of the Rose River until the observation point and then down to the base of the falls.
It is a 1.44 mile return hike.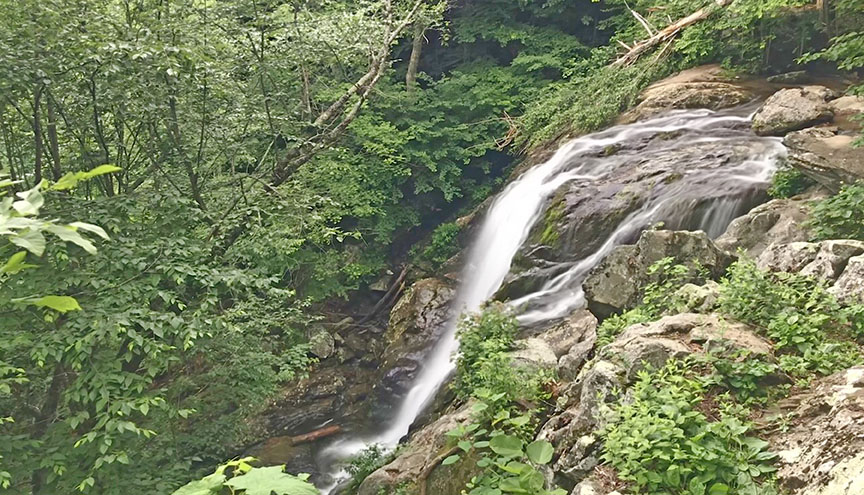 Trail Map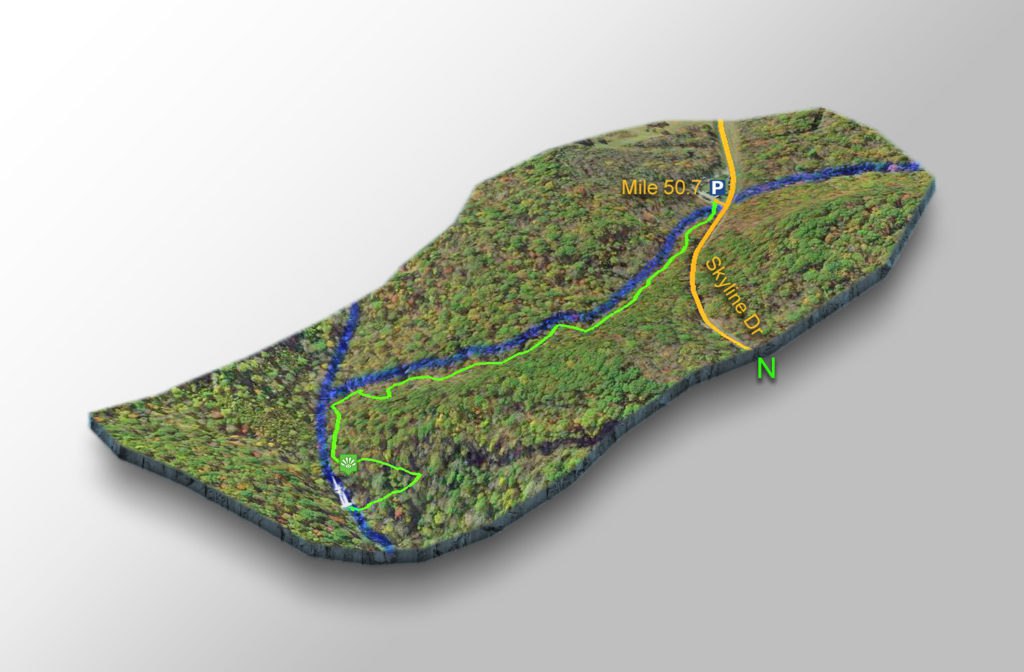 Trail Profile