Crabtree Falls in Nelson County, Virginia
Crabtree Falls has the highest cascading vertical drop east of the Mississippi! At 1200 feet it is impossible to photograph as a whole but apparently no-one cares – it is one of most popular waterfalls in Virginia!
Other waterfalls may be more scenic but the challenge of hiking Crabtree Creek all the way to the top viewing platform (and beyond) is irresistable!
Please note – there is a $3 per vehicle parking fee.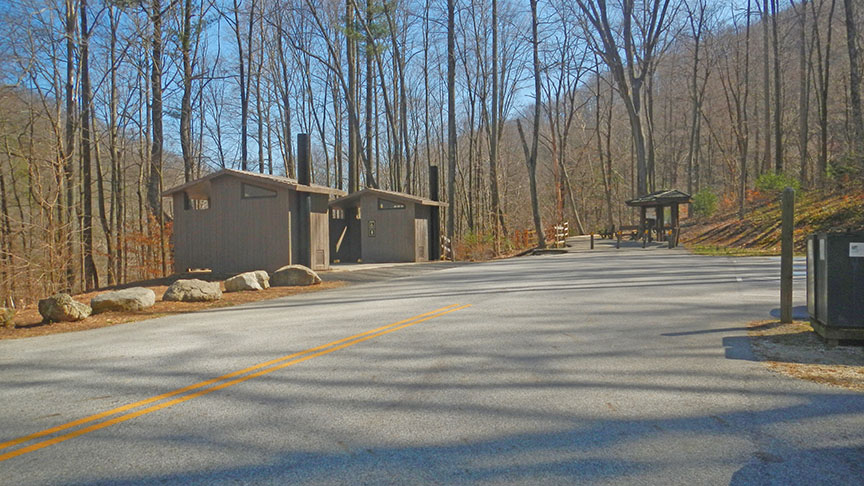 Directions
Please study our Virginia Waterfall Map carefully to decide the best route for you!
Most folks park in the lower parking lot just off VA-56 east of the Blue Ridge Parkway. You will hike uphill to see the Falls but the return hike is downhill! Please have $3 in cash ready to pay per vehicle.
To avoid the crowds (to some degree) you can choose to park in the upper lot then hike down. This means taking a right turn off VA-56 onto a bumpy dirt road (see our map please).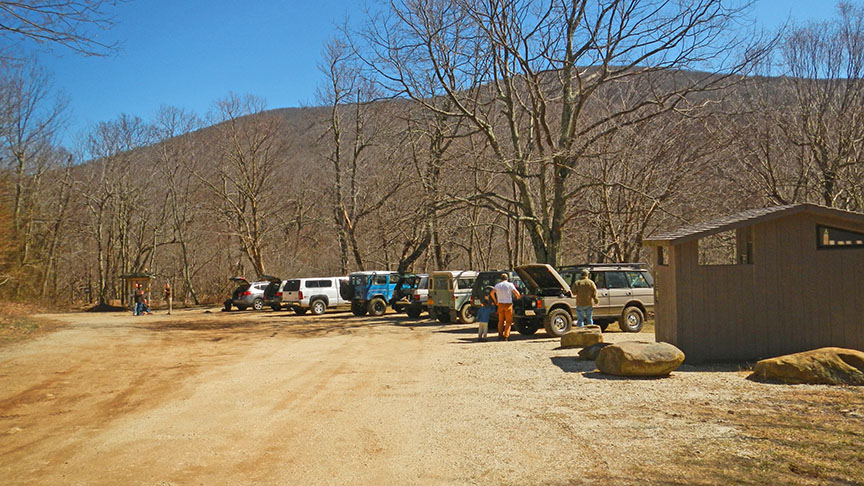 The Hike
There are 5 areas of interest. The Lower Falls is just a short distance from the parking area along a flat paved walkway accessible to wheel chairs and strollers.
Then you hike uphill on a clearly marked but steep trail with wooden steps and mileage markers.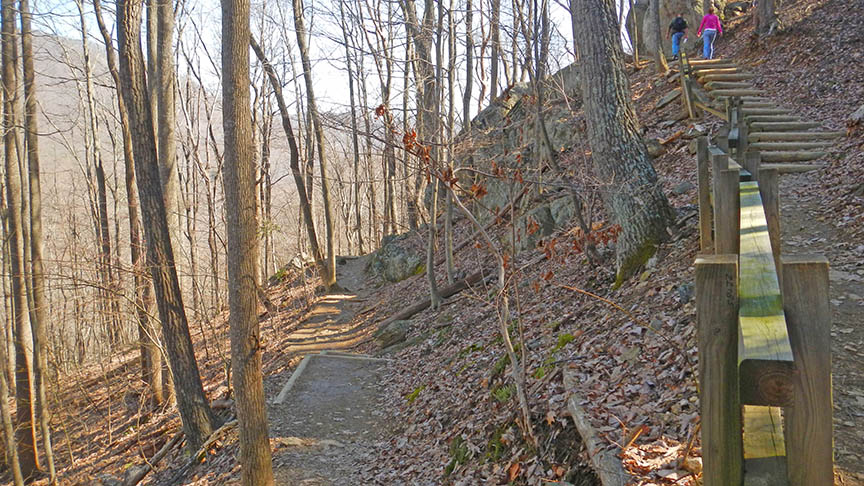 Several viewpoints alow you to view the Lower Mid Falls, the Upper Mid Falls and the Upper Falls. Then at the top is a Viewing Platform (no waterfall views – it is a vista of the mountains).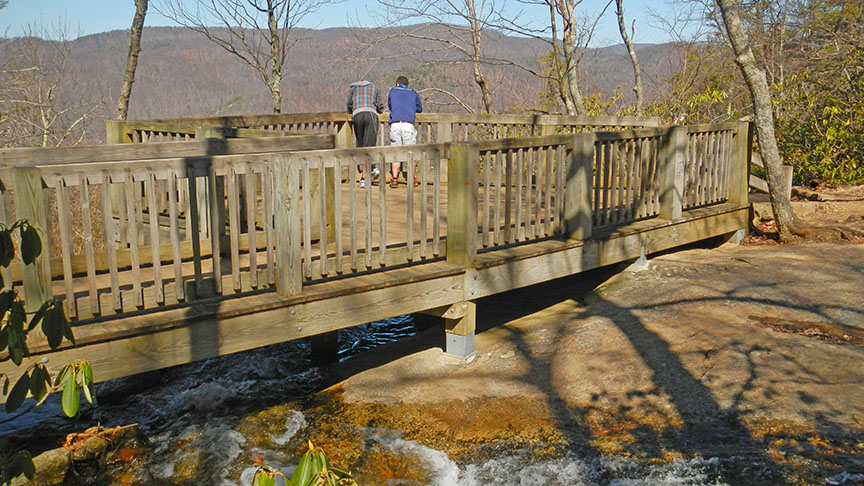 It is 2.8 miles between the lower and upper parking lots. You will see all the cascades in the first 1.4 miles. The viewing platform at the top of the cascades is at 1.7 miles – meaning 3.4 miles return.
Trail Map