Comers Creek Falls in Grayson County
Better known as a water source for Appalachian Trail hikers, Comers Creek Falls can be quite a sight after heavy rains! Like most Virginia waterfalls, it more of a cascade than a pure waterfall.
Fortunately, it does not require miles of hiking to experience it! In fact, the waterfall is just 0.4 miles from where you parked! And you get to walk a very short section of the famous Appalachian Trail!
Directions
Head west out of Troutdale on Route 16 and turn left on CR 741. After 0.45 miles look for a place to pull over. There are no parking areas here. Just make sure you do not block gates or roads or anything.
Please see my Virginia Waterfall Map for accurate locations.
Trail Map
The trail is on your right next to Comers Creek. It is a little steep in places. You will walk for about 0.3 miles to reach the Appalachian Trail then turn right and the Falls appear on your right soon after!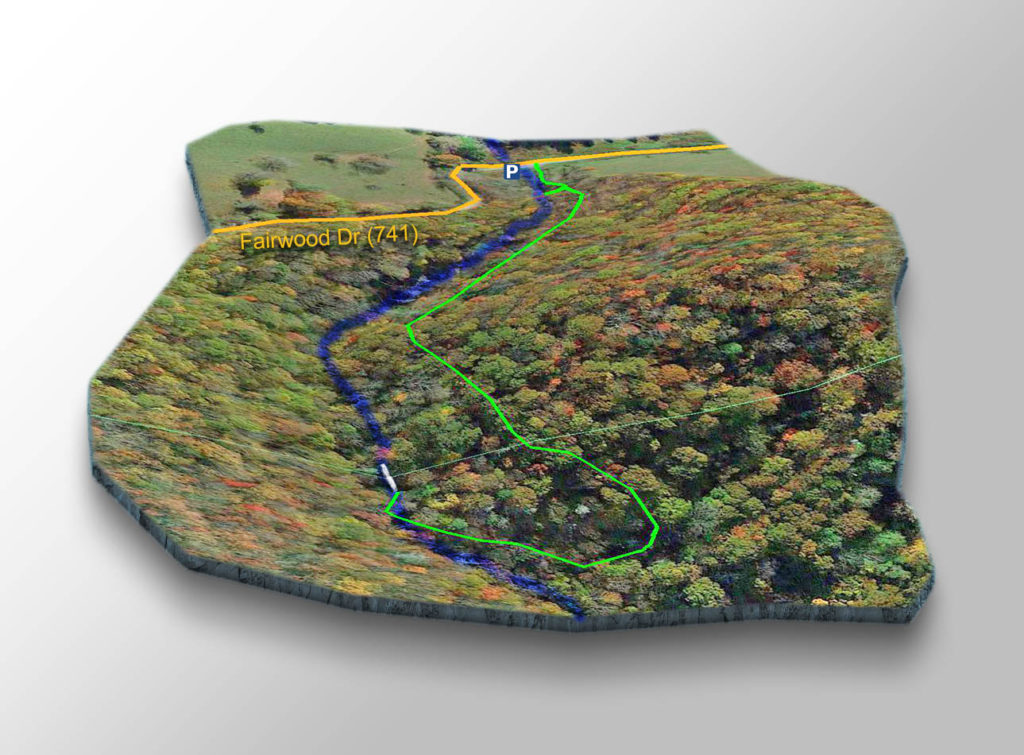 Trail Profile