Chambers Ridge Falls in Rockbridge County, Virginia
Chambers Ridge Falls is another Virginia waterfall that no-one seems to know about! We asked and even local fishermen told us they were not aware of a waterfall on the north side of Goshen Pass!
But we persisted and with the Virginia Atlas and Gazetteer in hand we studied the creeks in the Goshen area west of Lexington. There appeared to be the potential for at least two waterfalls in the area so we hopped in the Jeep and drove out on SR-39.
What a day we had! We discovered Lauren Run Falls (see our description) and then we found Chambers Ridge Falls with not a single other soul in sight, except for a few kayakers on the Maury River!
IMPORTANT – We believe this is a WMA (Wildlife Management Area) and you need to buy an access permit. To be safe, we buy annual permits for $23 or so – see this DGIF site.
Directions
From Lexington, drive west on SR-39 towards Goshen. The parking area (on your right) is exactly 15.4 miles from the Super 8 where you turn from Rte 11 onto SR-39.
Please study our Virginia Waterfall Map for precise locations!
You turn right from SR-39 and drive a few hundred feet into the Little North Mountain Wildlife Management Area. There is room for several vehicles but it can get muddy.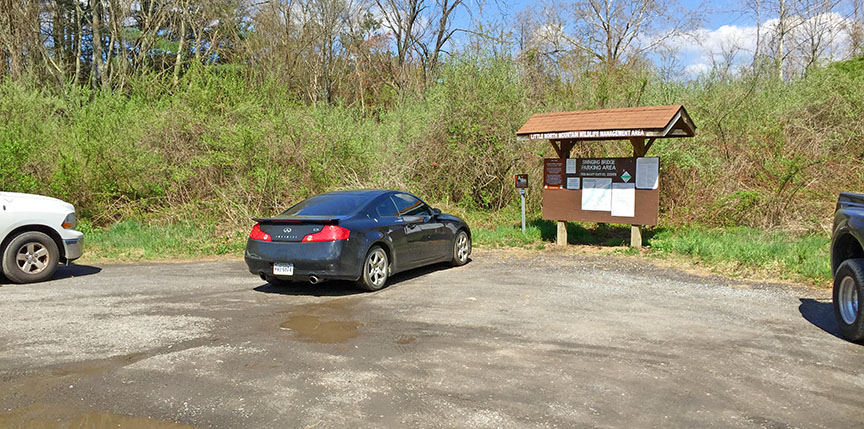 The trail to the Falls starts with a crossing of the Maury River on a swing bridge!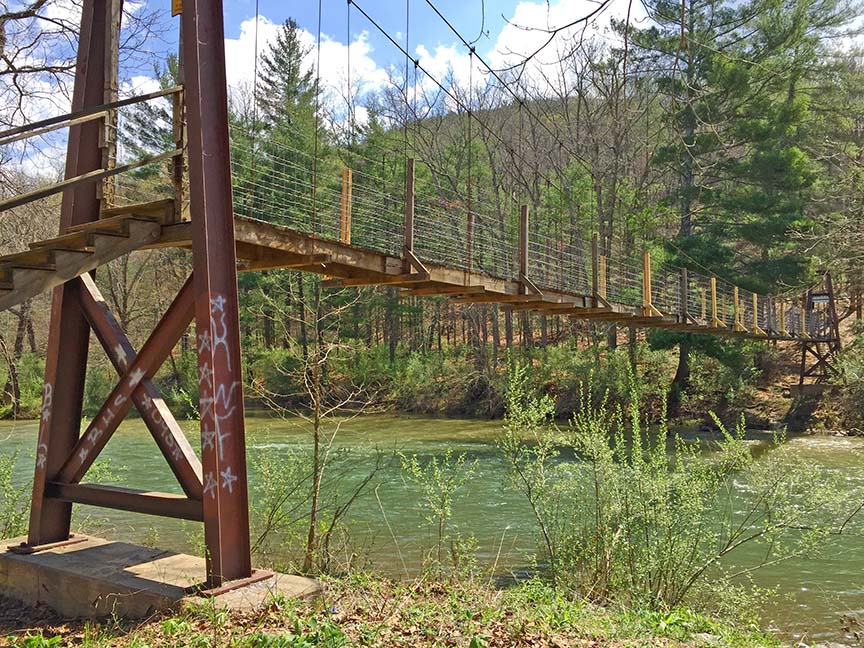 Then you turn right and hike for 0.75 miles along the river (white markers) before turning uphill (to the left) at the sign to the Little Peak Trail.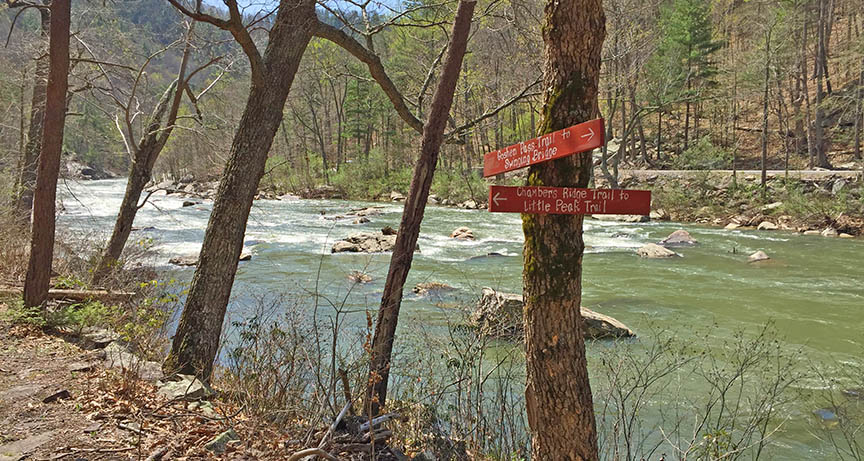 The trail now gets rocky and steep in places but stick to it for another 0.2 miles and Chambers Ridge Falls will appear on your right.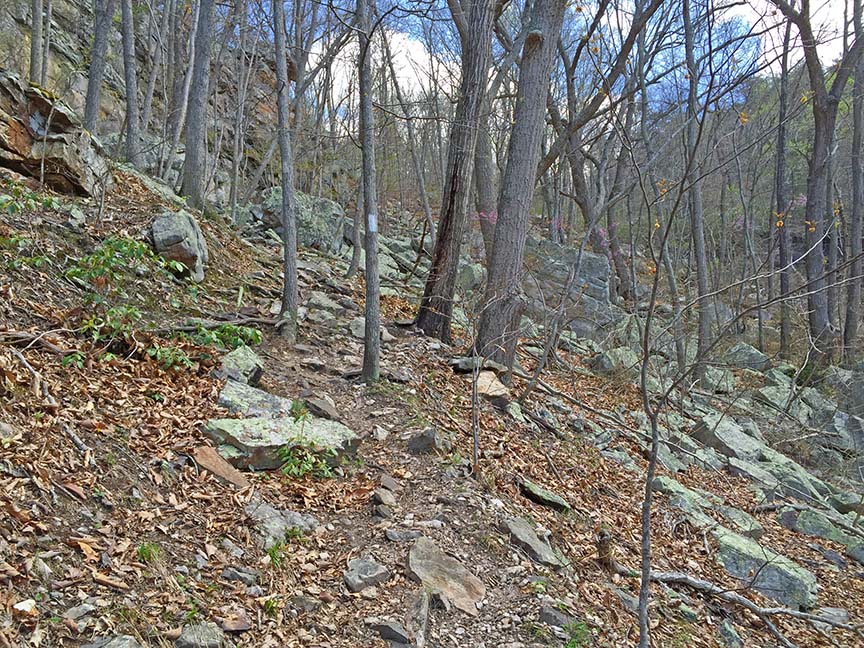 It is a rough area and you have to scramble over rocks and debris to get to the base.
Trail Map to Chambers Ridge Falls