This is a complete blog and video guide to FREE camping on BLM land East of Zion National Park in Utah. There are free camping opportunities to the east and to the west of the Park – this guide focuses on the east side of the Park.
For free camping to the West of Zion towards Virgin, please read my Article about Free Camping to the West of Zion.
In this guide, you will find maps with directions, updates on road conditions, locations of most campsites, and availability of amenities such as cell coverage, water, and toilets.
About Zion National Park and BLM land
Zion National Park is almost surrounded by BLM land and National Forests. The Kanab Field Office manages the BLM land east of Zion.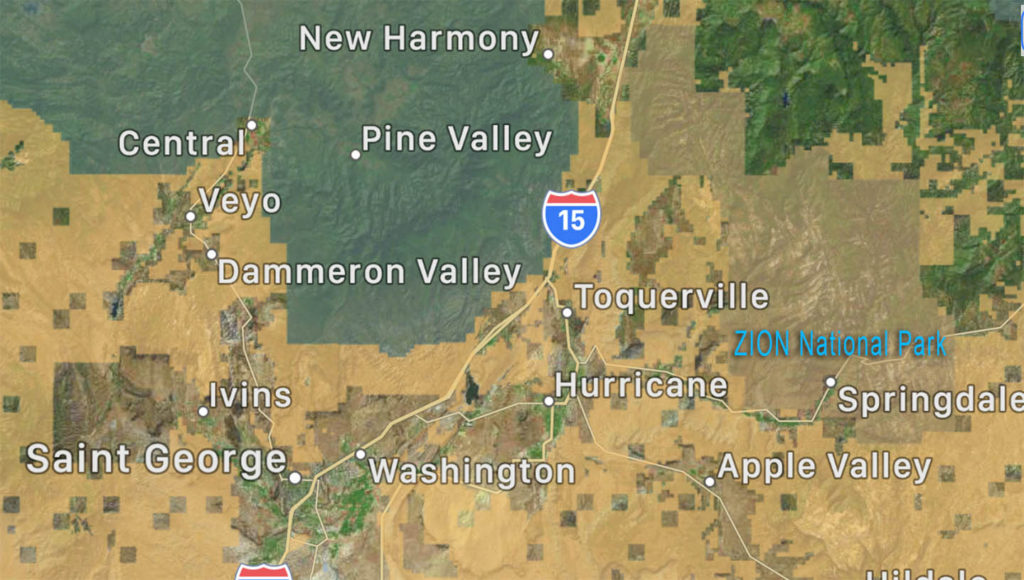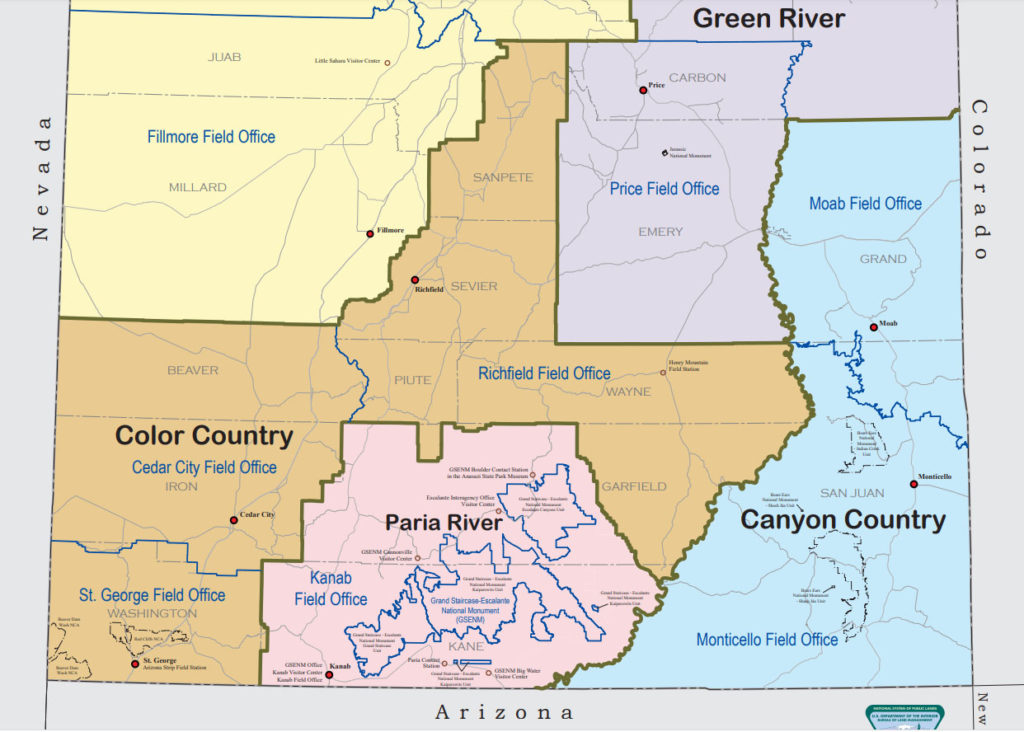 The Paria River BLM District office and Field Office is in Kanab – Phone: (435) 644-1200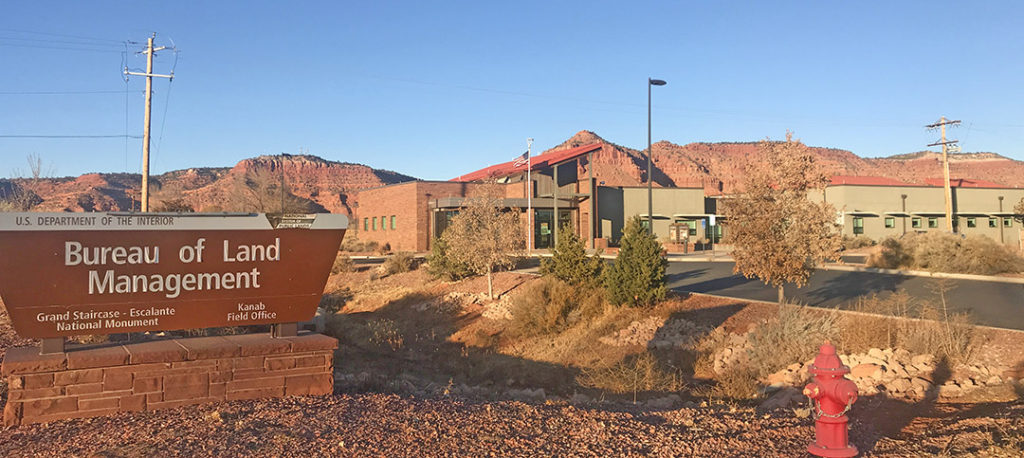 Maps and Directions
I highly recommend the Avenza Maps App!
Please download the following map: BLM Utah Kanab Transportation and Recreation – South.
You can also use phone apps as described in another article
Camping inside or near Zion National Park
Zion National Park has three campgrounds. South and Watchman Campgrounds are in Zion Canyon. The Lava Point Campground is about 80 minutes from the South Entrance along the Kolob Terrace Road.
There are many private campgrounds in nearby towns.
Video footage of the FREE camping areas
I am working on a series of driving and drone videos to show what it's like to camp for free near Zion NP!
Links will be posted as soon as these are available.
Recommended FREE Camping Areas on BLM land nearest to Zion NP East Entrance
Dispersed camping is allowed on public land for a period not to exceed 14 days within a 28 consecutive day period. The 28 day period begins when a camper initially occupies a specific location on public lands. The 14-day limit may be reached either through a number of separate visits or through 14 days of continuous overnight occupation during the 28 day period.
After the 14th day of occupation, the camper must move outside of a 25 mile radius of the previous location until the 29th day since the initial occupation.
As shown on the map below, there are great FREE BLM camping just 7.5 miles from the East Entrance of Zion NP.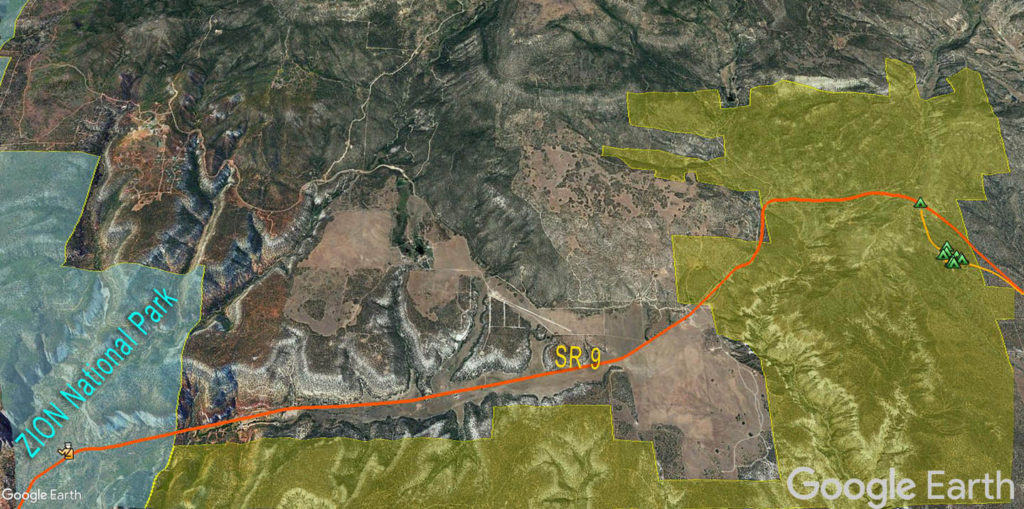 From SR 9, turn west onto Forest Road 71C (potholed old tarmac road) then drive for 0.57 miles before turning left.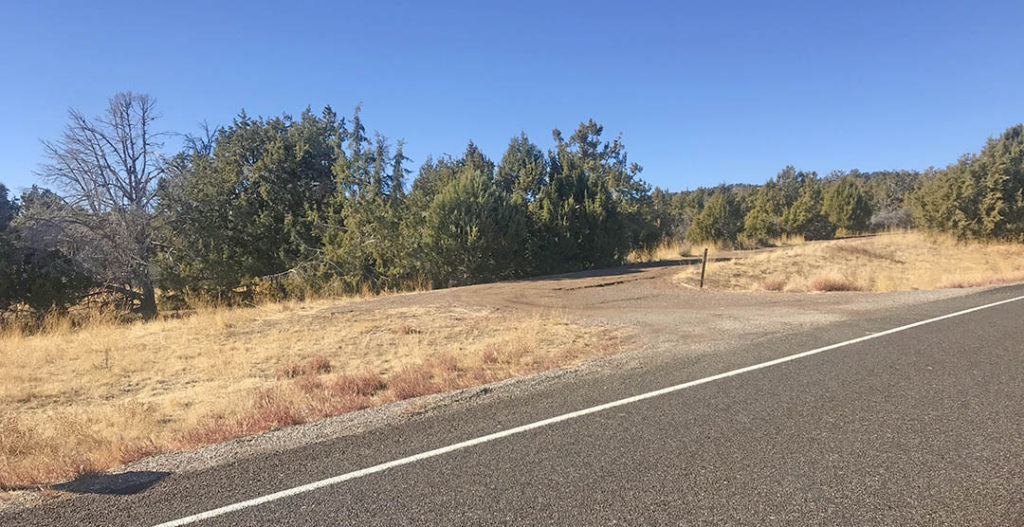 Drive up the hill to find an almost unlimited number of camping opportunities.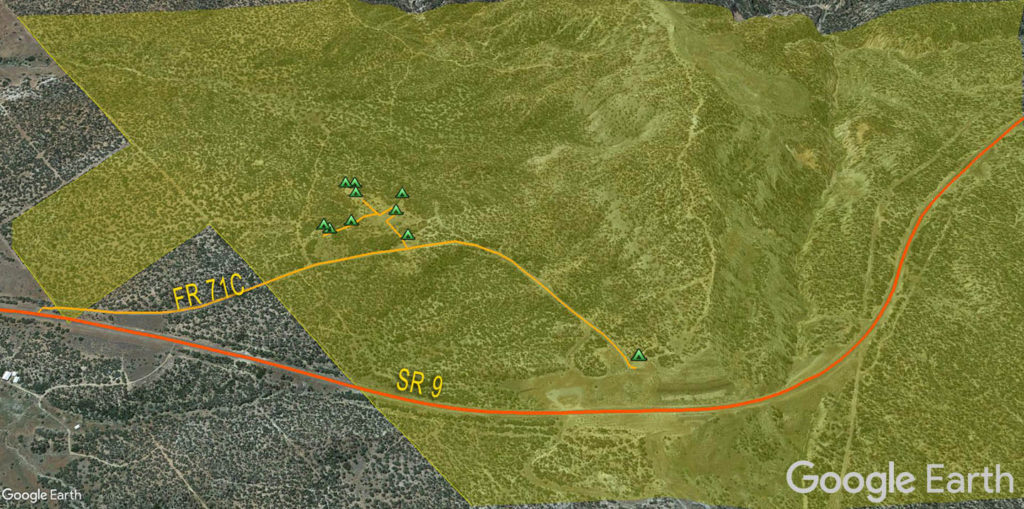 There is a large exposed campsite after 0.9 miles if you continue along FR 71C.
The area is in a shallow basin so heavy rain will make things interesting! You may want to camp on higher ground if rain is in the forecast.
Verizon has very good LTE service at these campsites.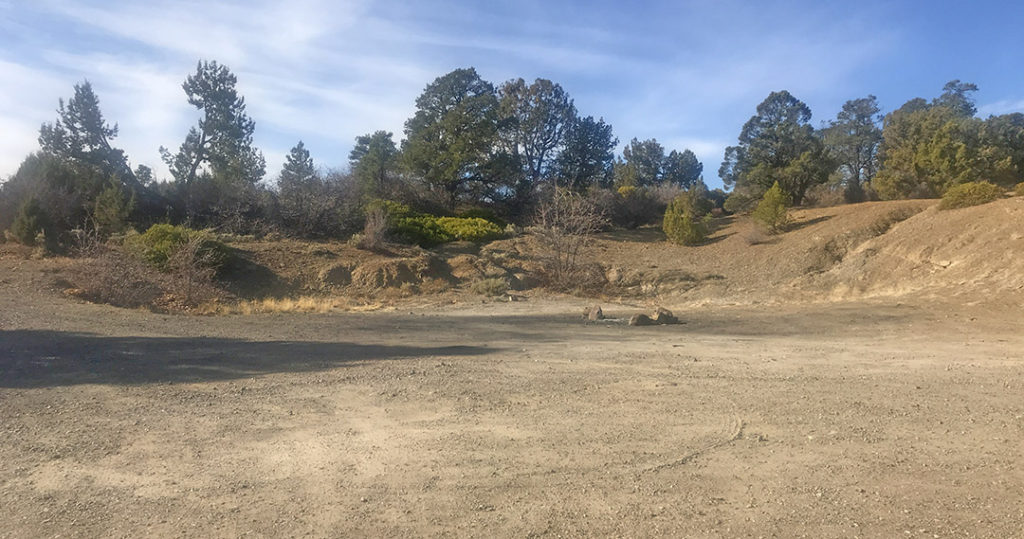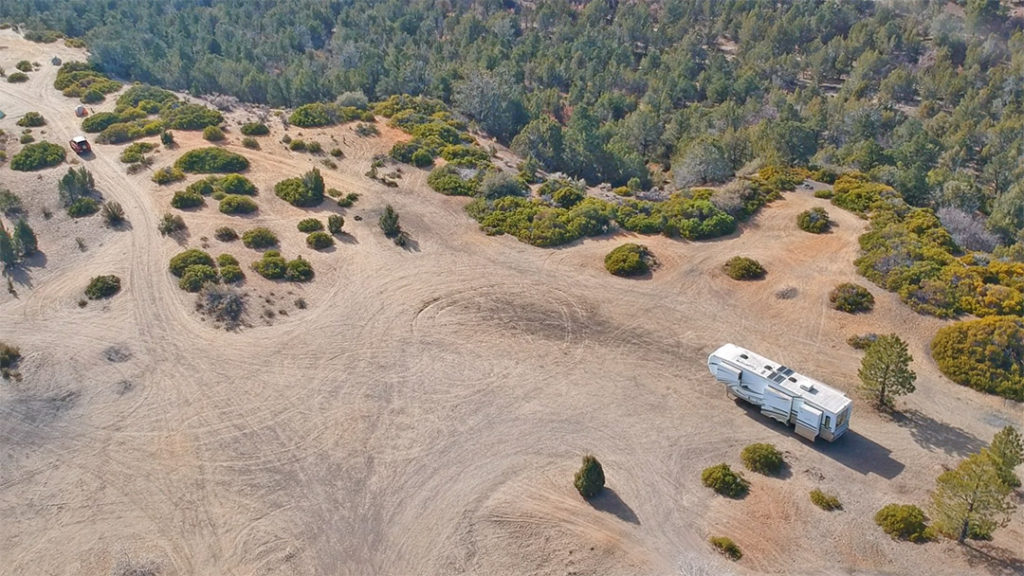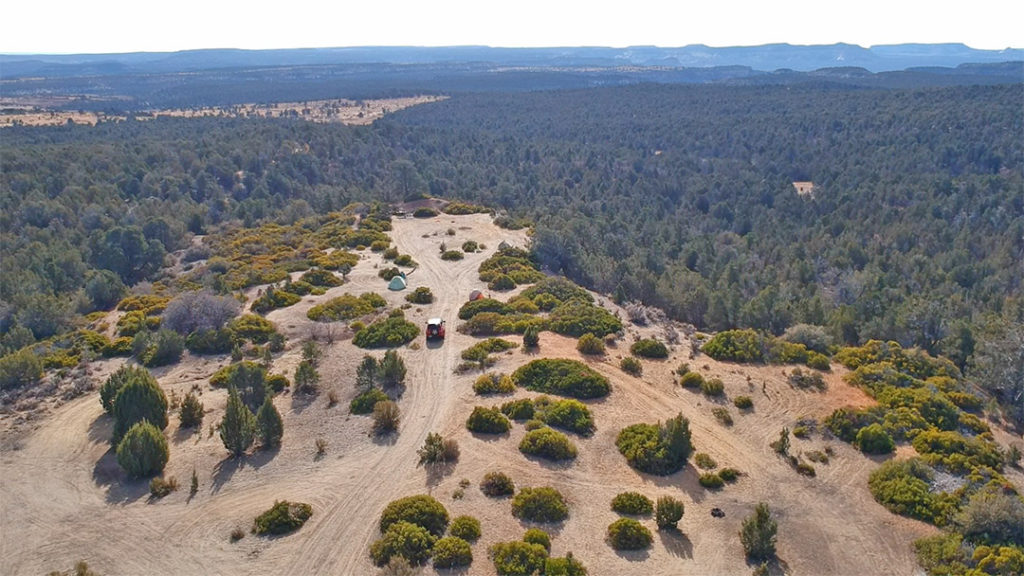 Precise Campsite Locations and Recommendations
If you want GPS waypoints and my personal recommendations for free campsites, please consider becoming a Patron (Supporter) of my work for a small monthly contribution!
https://www.patreon.com/letseeamerica
The reasons are:
Many travelers want dispersed camping to remain "secret". In their opinion, these free locations will become overrun with campers if one discloses too much information.
I disagree! Let me explain.
I understand the visitation impact of COVID-19 on Public Lands. We are told to go outside and enjoy nature as a safer alternative to indoor activities. The result is obvious – there are more folks camping and there is more trash and land damage to deal with.
Popular dispersed camping areas are near capacity on most nights – leading to frustration for full-timers who depend on free camping in order to travel on low budgets.
The truth is – information about dispersed campsites are freely available. There are phone apps showing locations, many websites do the same and Rangers will gladly share tips about where to camp for free in their Districts!
So the issue is not about sharing dispersed campsite locations with the public. It's happening already.
In my opinion the REAL challenges are:
1. Education – how do we educate the general camping public about the importance of camping etiquette on Public Lands?
2. Spacing – how do we get folks to spread out and explore locations further away from the major access roads and crowds?
3. Amenities – how do we convince the Public Land authorities to provide more toilets, potable water, and trash bins?
My Contribution
I share general information about dispersed camping to the public because I believe it is educational (at the very least it helps to prevent illegal camping and it helps with spacing when folks know where more campsites are located).
To further assist with spacing, I do not share the locations of my favorite campsites or recommendations with the general public. I am trying to prevent people from rushing to the same few free campsites (the very best ones) around the country. This information is only available to my patrons.