You are driving to Fort Lauderdale and wondering where your ship is docked! In this article you can see a real-time location map of all the docked ships at Port Everglades (those with location beacons enabled).
If this is your first time in Fort Lauderdale, do not be concerned. Once you enter the Port Everglades area there are plenty of sign boards to guide you.
Cruise Terminals and Parking Map

Planning Tip!
The Port Authority at Port Everglades publishes a ship schedule valid for several weeks. The file shows all cruise ships visiting the Port with information such as date, docking terminal, arrival time, departure time, etc.
Unfortunately things do change so it best to check my real-time map below on your arrival day.
Here is a sample page – note the Date column. the vessel, the "To" or" From" Column (it shows the Terminal number, eg. ARR TO or DEP FROM):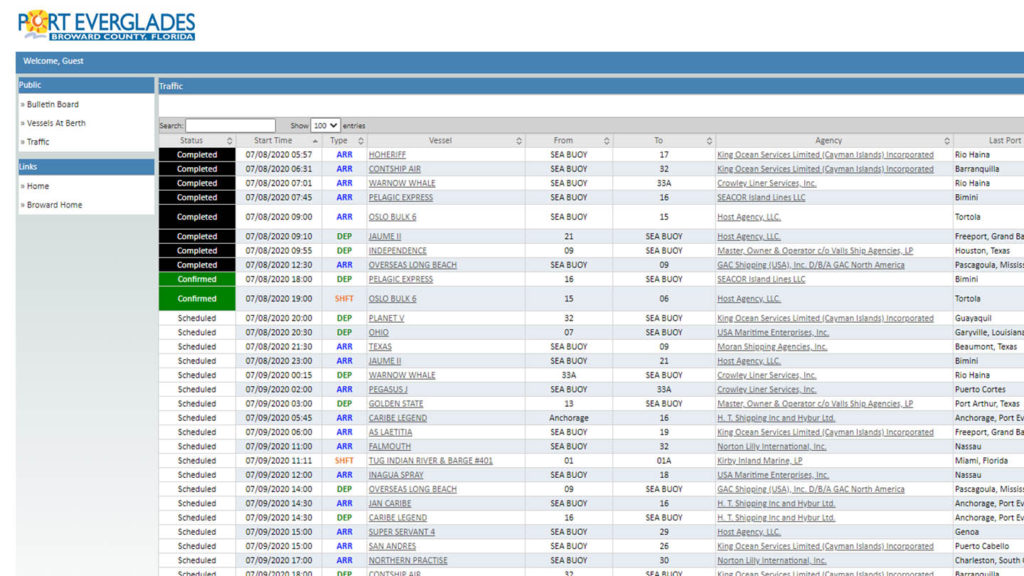 The Port Everglades Cruise Ship schedule is here – Go to Cruise Ship Schedule.
Link to my Port Everglades videos
I post videos on Youtube. Go Here to Watch my Port Everglades Videos.
Ship Locator
This map is easy to use! Simply zoom in out out and hover over the BLUE ships for names and information. The BLUE ships are cruise ships.