Welcome to camping at Fort Pickens Campground within the Gulf Islands National Seashore in Florida!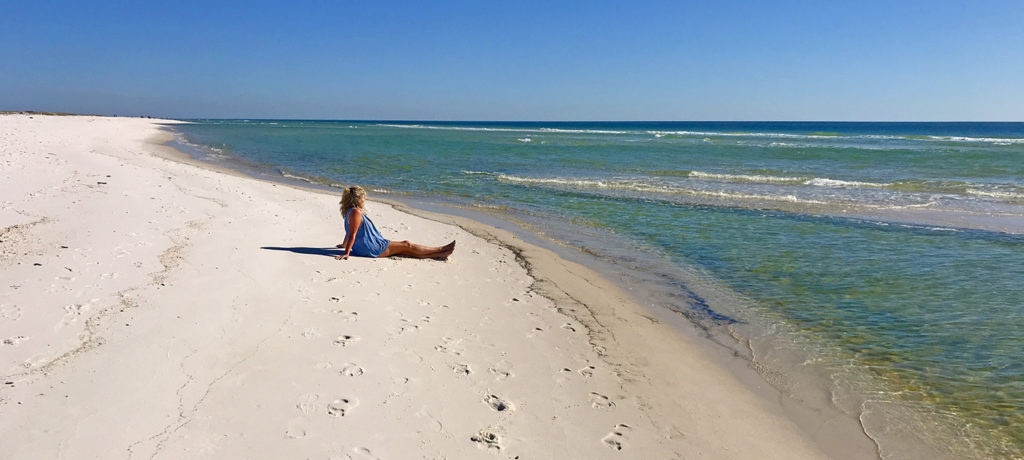 The National Parks Service (NPS) needs no introduction! With over 130 camping areas to choose from nationwide, families can spend a lifetime exploring the great American outdoors in the NPS.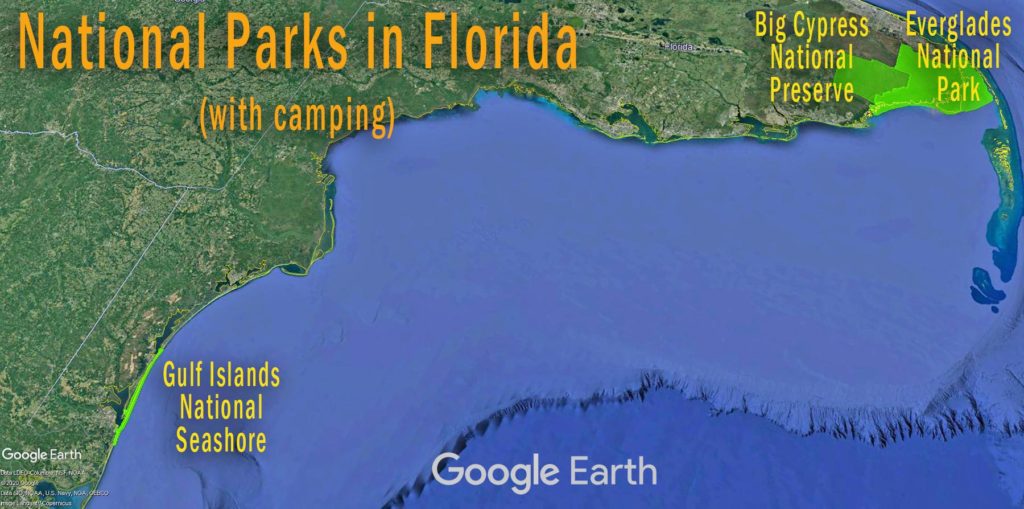 Please note – NPS camping is NOT FREE. In fact, it is NOT CHEAP either with rates up to $42 (electricity) per site! But National Park campgrounds are very popular and for this reason, I decided to include them in this camping series.
Organization of Public Camping in Florida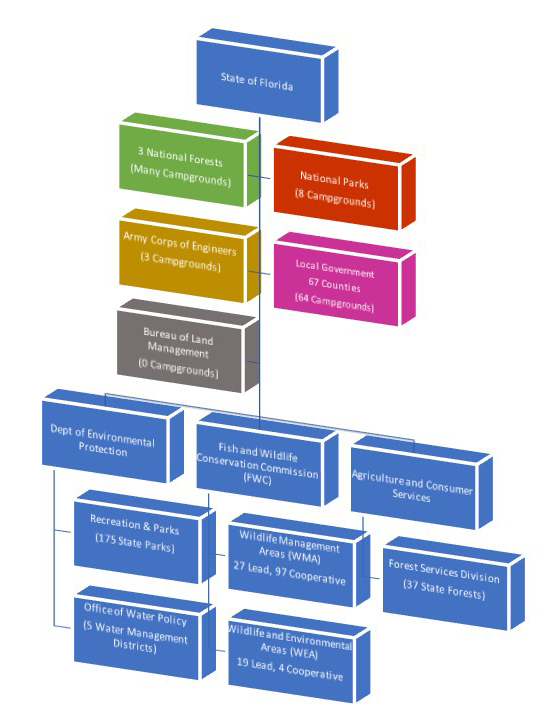 As described in the first article of this series and in the org chart above, there are three National Parks in Florida with drive-up camping facilities.
Dispersed drive-up camping is NOT ALLOWED. You must camp in developed campgrounds as listed below: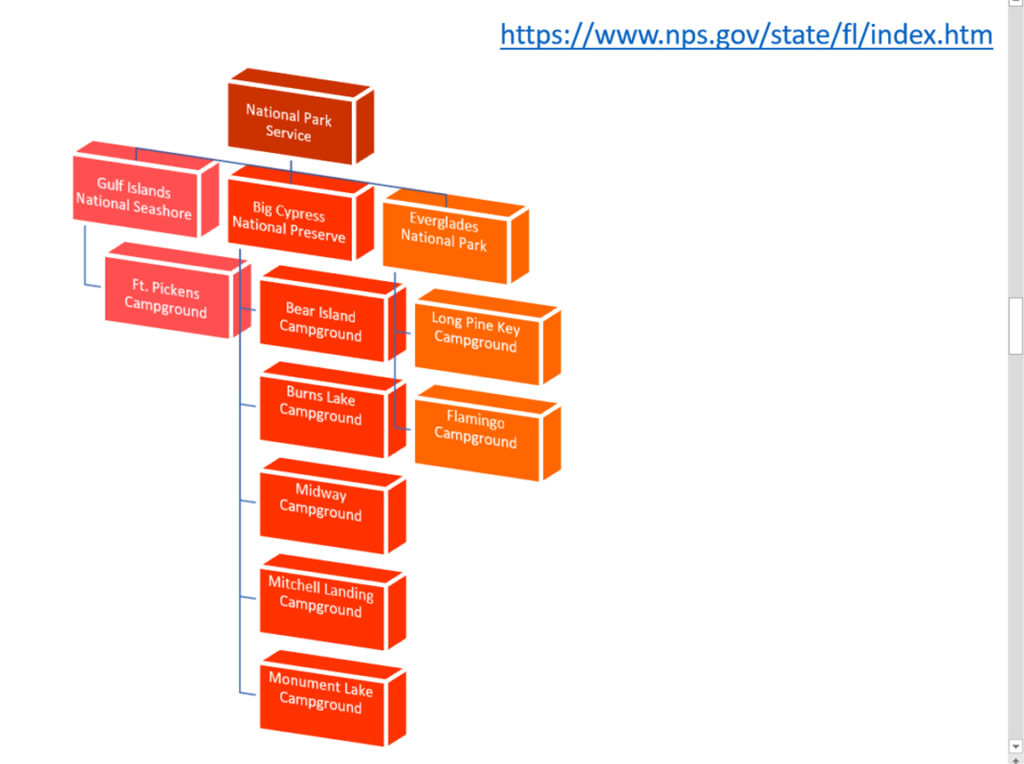 Gulf Islands National Seashore – Fort Pickens Campground Information and Booking
I will soon post a video review of the campground. Here the two official sources of information:
Recreation.gov – excellent website with detailed information about campgrounds in Gulf Islands National Seashore including maps and photos. Official booking site for NPS campgrounds.
Gulf Islands National Seashore – official website with detailed background information about the Park.
Recreation.gov
If you are unfamiliar with Recreation.gov, do spend some time exploring the site. It is the official portal for reservations, venue details, and descriptions of 12 Federal Participating Partners: Bureau of Land Management, Bureau of Reclamation, Bureau of Engraving and Printing, Federal Highway Administration, National Archives & Records Administration, National Oceanic & Atmospheric Administration, National Park Service, Smithsonian Institution, Tennessee Valley Authority, Fish and Wildlife Service, US Army Corps of Engineers and US Forest Service.
Fort Pickens Campground Overview
It's all about location, location! If you are looking for the perfect campground then Ft. Pickens may disappoint you but the location is simply wonderful, so please keep this in mind when you read a few of the negative reviews.
I will start with some of those negatives:
Toll bridges – you have to pay at least one bridge toll to get to Pensacola Beach towards Fort Pickens – even when out shopping for groceries! Unfortunately, you have to pay TWO bridge tolls if arriving from Interstate 10. In early 2021 some tolls may be suspended due to construction!
Speed limits – the low 25 mph speed limit for 7 miles between Pensacola Beach and the campground is ridiculous. And trust me – you WILL get pulled over and ticketed when caught speeding. It takes a long time to go anywhere.
Weather – the campground is very vulnerable to tropical storms and suffers from flooding and a lack of vegetation resulting in sites with little or no privacy. The month of January can be cold in the Panhandle – beware if you are a snowbird looking for beach time!
Design – too many sites and most are close to each other with very short driveways with Loop A the exception if you can get in. Tent sites fit only one vehicle and RV sites are hardly any better. The second vehicle must park sideways to fit! At times the campground looks like an RV dealer parking lot.
Popularity – as with all National Parks, locals and frequent visitors book the few good sites many months in advance. The rest of us must take what we can get and this can lead to unhappiness when a site is too small or too close to neighbors on all sides.
Many Rules – please read the rules before booking. They are strict about many things. The number of vehicles, how and where to park, your camp setup. In summer, forget about using an A/C in your tent, for example.
If you can live with the drawbacks then Fort Pickens campground is a delight. The beach area is not nearly as crazy as Destin or Panama Beach. Here are a few highlights:
Pensacola Beach – one of my favorite beach towns in the Panhandle! It is not a shopping destination but instead, you will find a fun selection of tiki bars, beach bars, and darn good restaurants.
Endless powder sand beaches – despite the crowded campground you can find seclusion on the white beaches with warm blue water to calm your soul.
Florida National Scenic Trail – it runs through Fort Pickens campground and the northern terminus is just a mile away!
Fort Pickens and Battery Units – who can resist exploring a historic Fort? This one is well-preserved and one can spend hours wandering about.
Blue Angels – from March to early January, the famous Blue Angels are based at NAS Pensacola and they practice every Tuesday and Wednesday morning (schedule and weather permitting). They often fly low over the campground!
Facilities – I love the design of the bathrooms! The shower stalls are more private and the water is piping hot!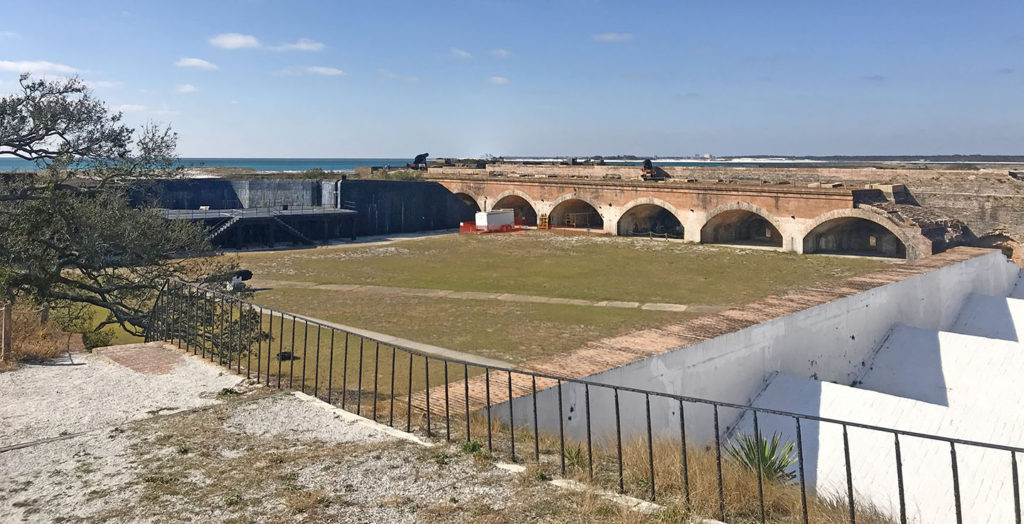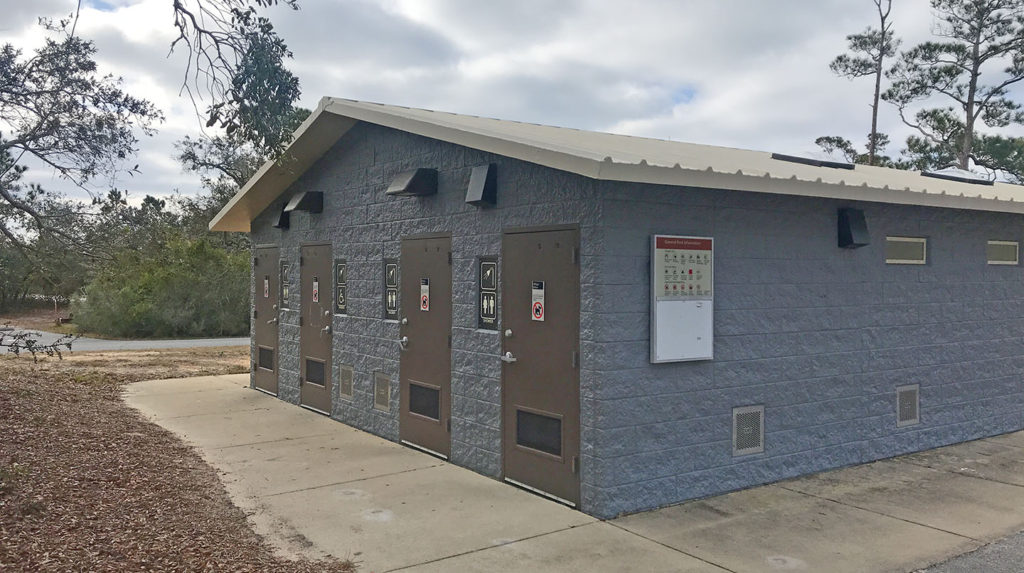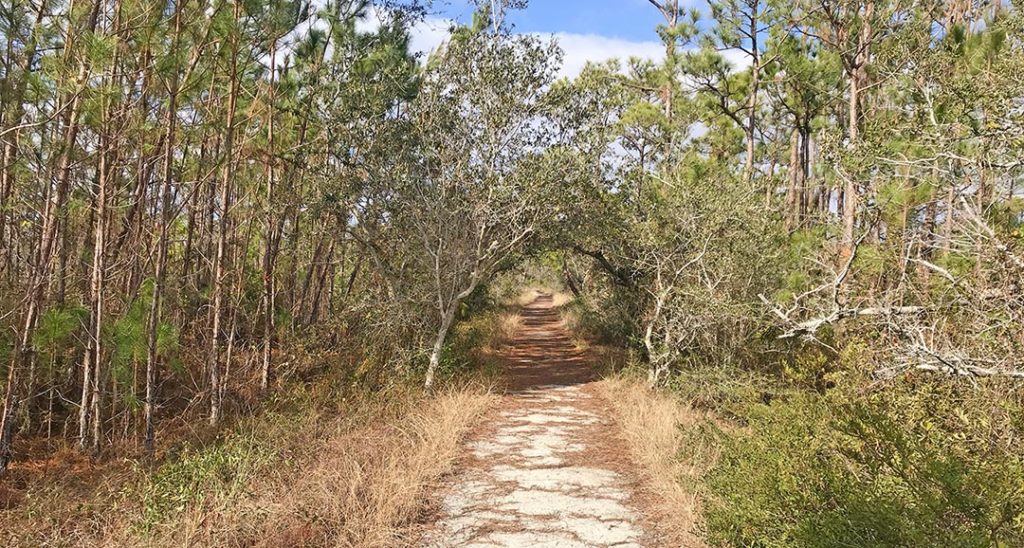 Fort Pickens Campground Notes
The campground is divided into 5 loops (A, B, C, D, E). Due to the lack of privacy and close proximity of your neighbors, you will do better if you pick the best loop for your rig.
My general recommendations:
Loop A – Power and water. Best for larger rigs. Longer driveways and more trees for added privacy
Loop B – No power or water. Recommended for car campers and/or tents. No generators, trailers, pop-ups, or vans. The outside sites are more private.
Loop C – Power and water. All types
Loop D – No power or water. Recommended for car campers and/or tents. Generators, vans, and Class B allowed. No trailers or pop-ups. The outside sites are more private.
Loop E – Power and water. All types
TIP – I offer specific camping site recommendations for my Patreons – https://www.patreon.com/letseeamerica. Please consider joining my growing number of supporters! Your contributions help pay for gas and camping fees, which in return, allow me to offer more accurate reviews and advice.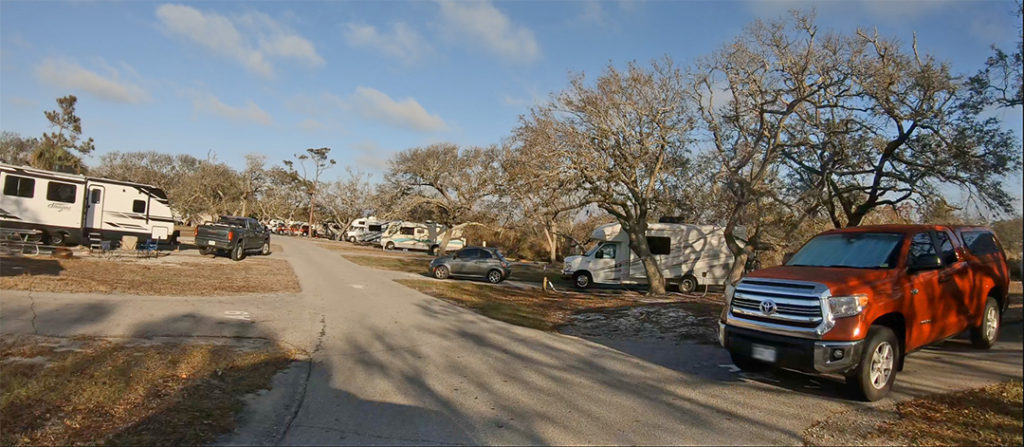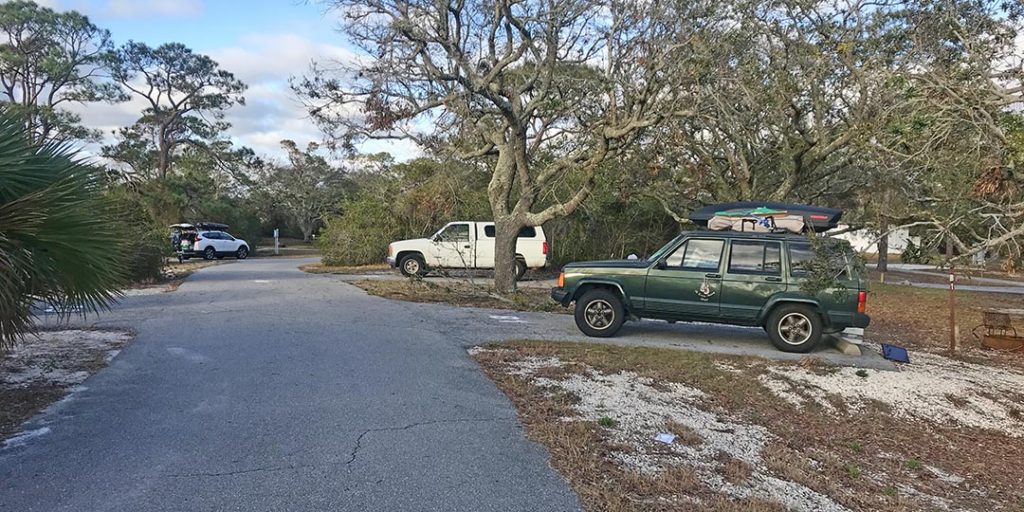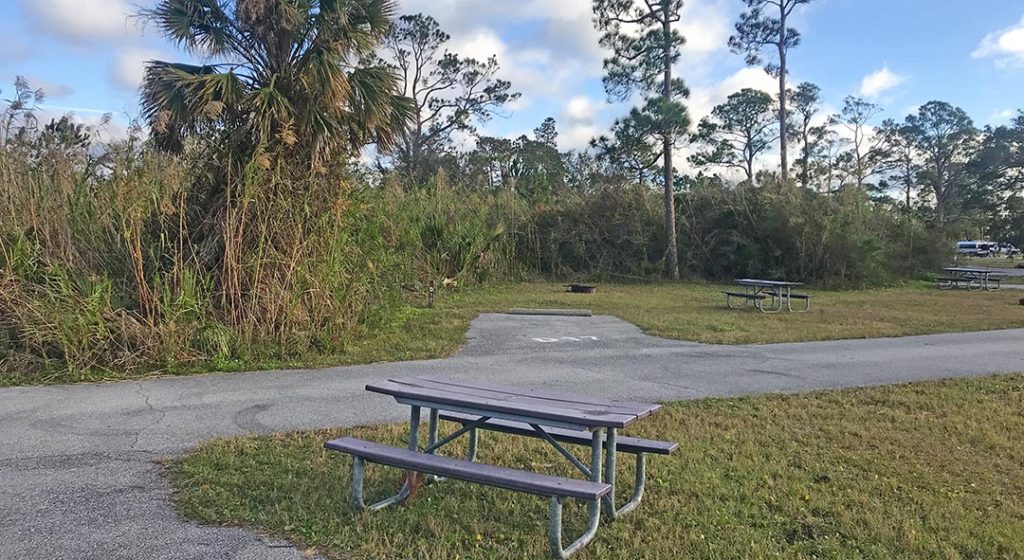 Free or Cheap Camping Map of Florida
This map shows each of the campgrounds or areas, grouped by color. For example, State Park Campgrounds (fee required) are shown as Orange, National Park Campgrounds (fee required) are shown in Red.