Blue Suck Falls in Bath County in Douthat State Park
Hiking to Blue Suck Falls can be a frustrating experience if you hoped to film a bone-crushing waterfall! Rather, focus on the journey and you will thoroughly enjoy the hiking and scenery in a wonderful State Park.
I've not seen much water at Blue Suck Falls but some online photos do show a very beautiful waterfall (cascade really) in flood.
There are several ways to reach the Falls from down at Douthat Road. I will describe a combination of trails that makes for a full day of hiking but with splendid views and two waterfalls!
This loop trail is just over 9 miles long and steep in places.
Directions
In Douthat State Park we will combine the Stony Run, Tuscarora Overlook and Blue Suck Falls Trails. Park at the Stony Run Trailhead.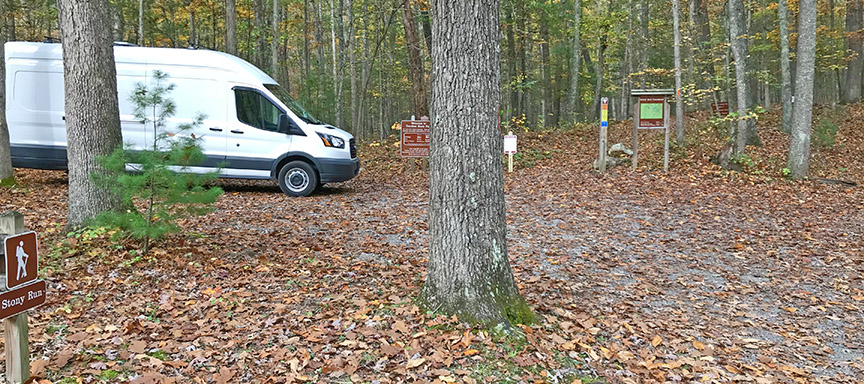 Please study my Virginia Waterfalls Map for precise locations.
The first waterfall appears after an uphill 1.75 miles. It is not big and mostly covered with debris but worth a look.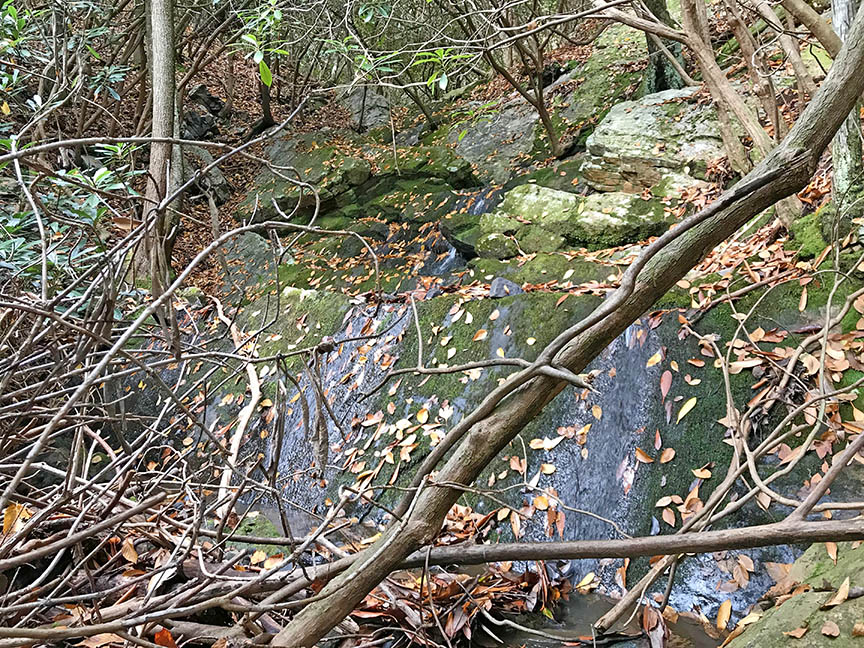 At 4.8 miles you reach Tuscarora Overlook where you will find a small cabin and wonderful panoramic views!

Blue Suck Falls appear half-way down the mountain at 6.95 miles. It is on your left as you cross the creek.
Near the bottom you can choose one of several trails but we like to hike to the Tobacco House Overlook for a final look at Douthat Lake before returning to Douthat Rd via the campground.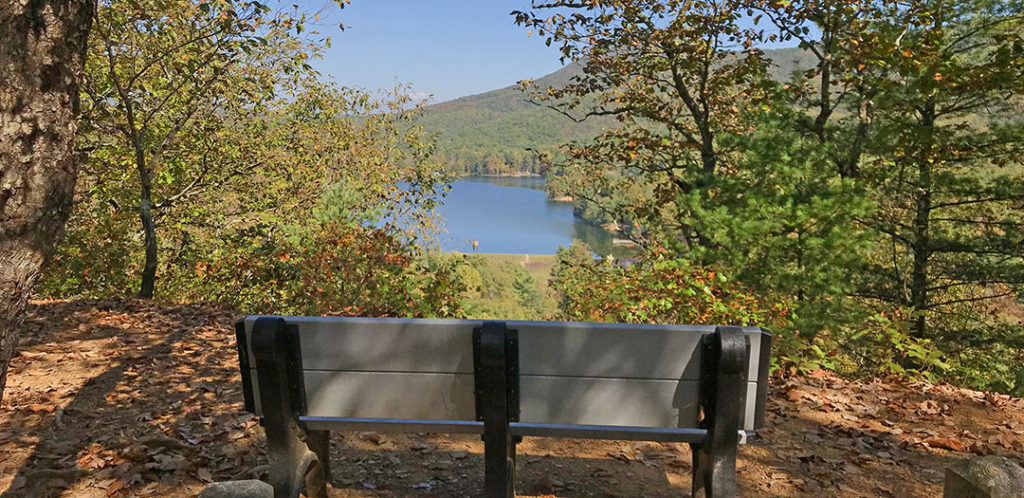 Then we walk along the road back to our vehicle.
Trail Map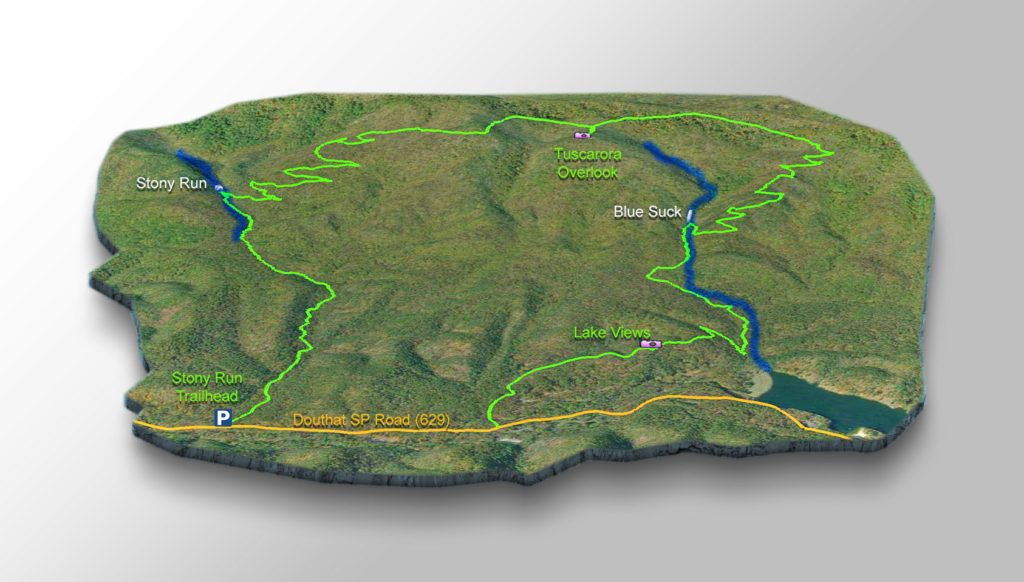 Trail Profile