Big Branch Falls in Shenandoah National Park (Albemarle County, Virginia)
This beautiful corner of Albemarle County just inside the edge of Shenandoah NP is known for wonderful swimming holes as well as attractive Big Branch Falls.
Big Branch Falls is an easy hike because the trail is flat and well-maintained – as long as you do not mind getting your feet wet at the crossings!
Plan to go early on weekends or you will be sharing your day with plenty of UVA students from Charlottesville meaning parking becomes a huge issue! We suggest you go during the week.
Directions
You can reach the Falls from Skyline Drive via the Moormans River Trail but it is a steep, hot hike and I prefer the cool walk along the river! So let's focus on getting there from outside the Park.
Please look at our Virginia Waterfalls Map for exact locations!
Make your way to the town of Crozet then drive towards Stinson Vineyards. At Whitehall turn left on Sugar Hollow Road (CR-614) then drive past Charlottesville Reservoir to the parking area which can be muddy. Parking can be difficult on busy days so plan to arrive early and park sensibly please!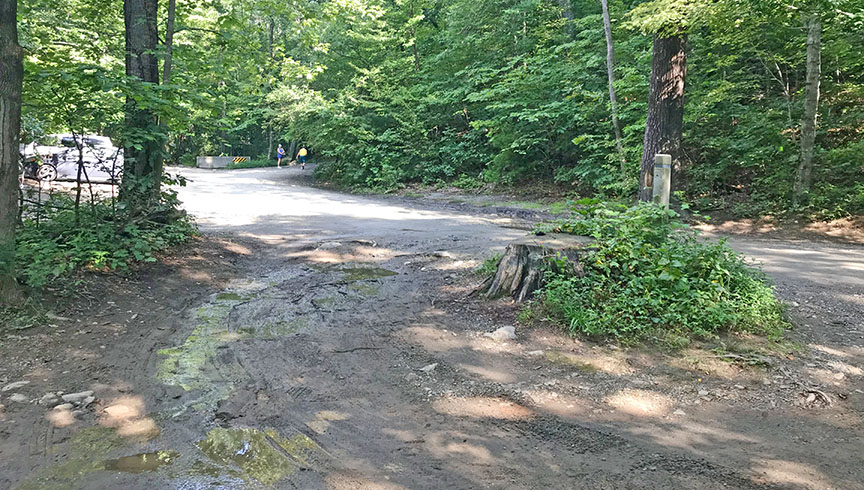 It is a very pleasant and flat 2.15 mile hike to Big Branch Falls. You have to cross the North Fork of Moormans River three times. Most of the time these are easy crossings but when the river runs fast you have to be very careful.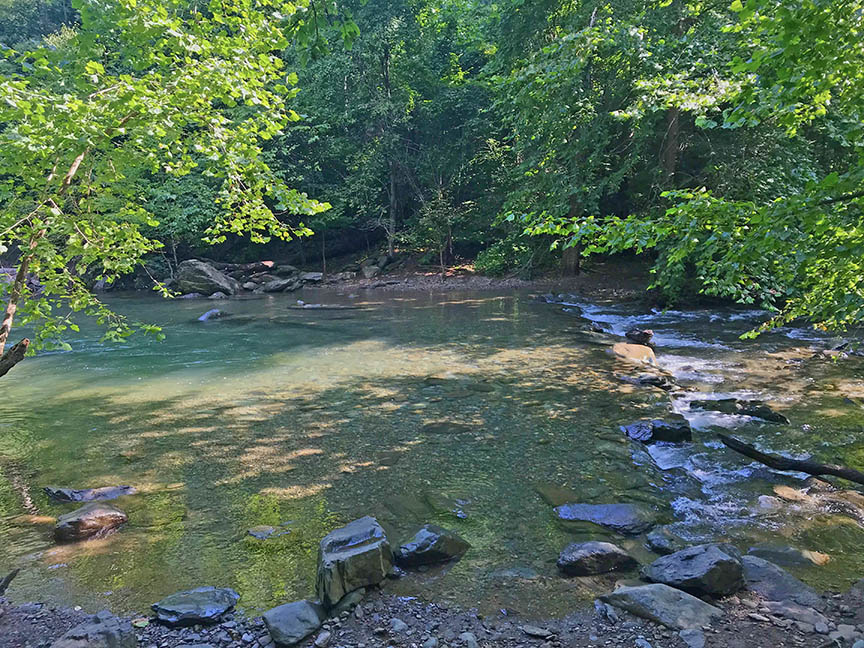 The crossing areas and pools inbetween are popular swimming holes in summer. But the river offers many opportunities to get away from the crowds and swim in solitude (if you can find parking!)
Do stop at a pleasant cascade just before you reach the main Falls!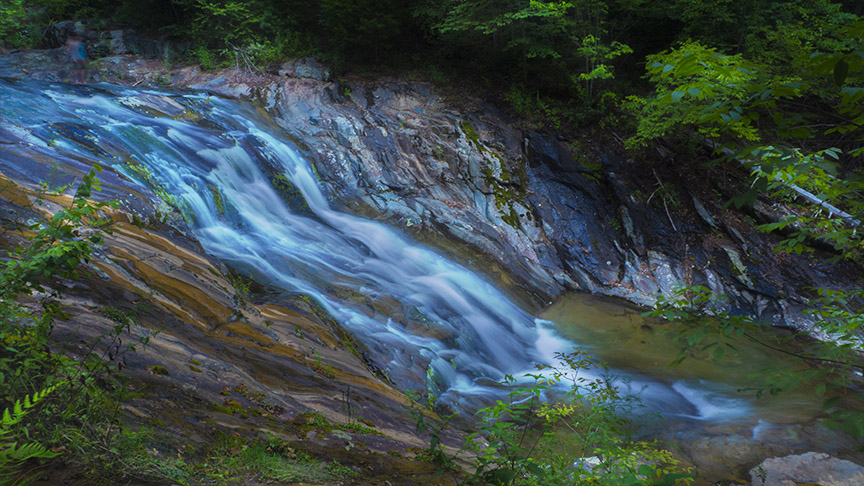 Trail Map