Cruise Hotels Near PortMiami (Port of Miami) and Miami Airport
The hotel choices near PortMiami can be overwhelming especially for first-time cruisers who are concerned not only about costs but also about safety. In this article I list the most popular areas in Miami to book a hotel for your next cruise.
Much have changed in Miami in recent years and some of the internet stories about crime are simply not true anymore but visitors should remain cautious and book wisely!
Please open my PortMiami Map to see the locations of these hotels as well as other important information such as public transportation routes (metrovers, Metrorail and trolleys)
The Four Most Popular Cruise Hotel Clusters
Here are the four most popular areas (or hotel clusters) to consider when booking your cruise hotel.
Miami Airport Hotel Clusters
Brickell Hotel Clusters
Downtown Hotel Clusters
Omni (Arts & Entertainment District) Hotel Clusters
Miami Airport Hotel Clusters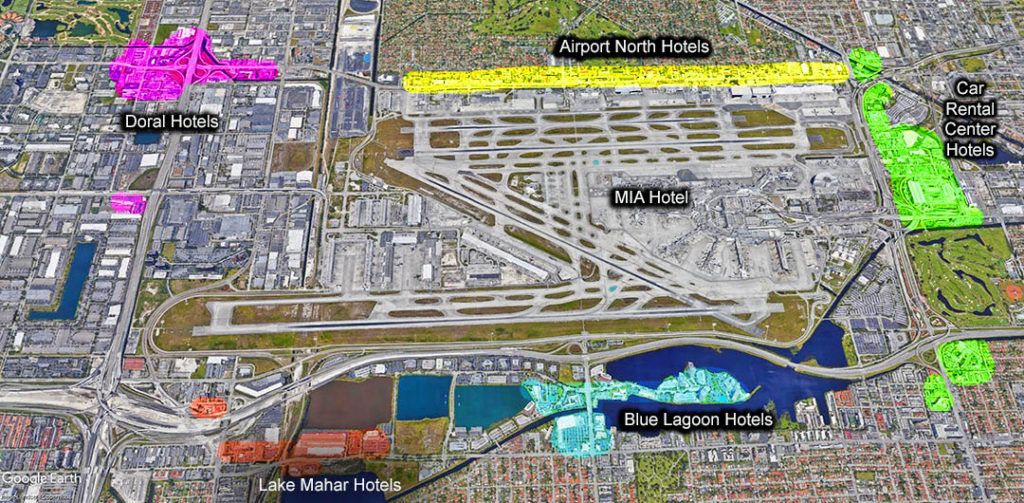 With over 50 hotels to choose from, the Miami Airport area is a popular choice for cruisers for many reasons.
Rates can be more affordable than elsewhere, airport transportation is mostly free and most of the hotels are very familiar to cruisers. Frequent travels can easily use their loyalty perks to secure complimentary rooms or upgrades; not so simple for beach or downtown properties!
Go here for my Miami Airport Hotel Guide For Cruisers
Brickell Hotel Clusters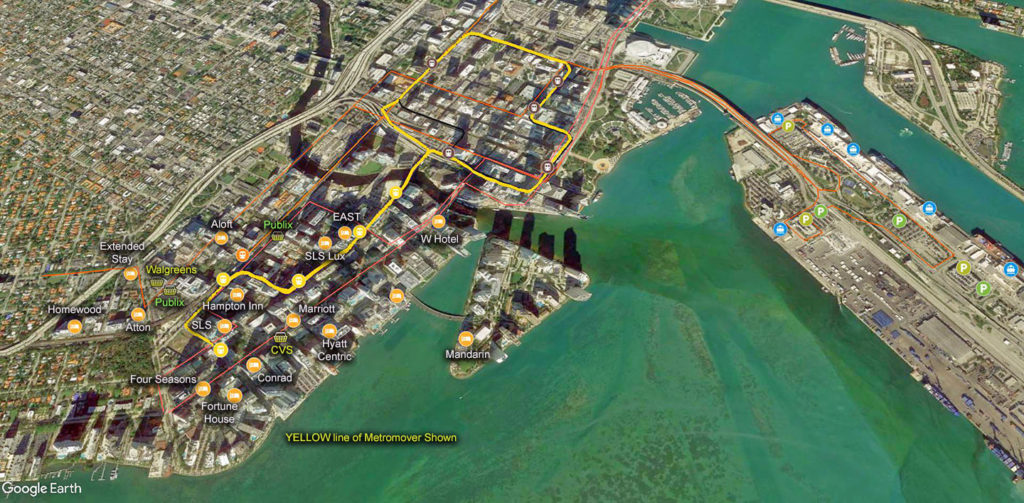 The urban Brickell District is my favorite location for pre-and post cruise stays!
Known by some as the "Manhattan of the South", Brickell was once known mainly as a financial district but it has grown into a residential hotspot with spiraling skyscrapers!
I love Brickell's safe walkability, access to free public transport, outdoor and indoor shopping, vibrant nightlife, fabulous restaurants and proximity to Downtown and PortMiami.
Go here for my Brickell Hotel Guide For Cruisers
Downtown Hotel Clusters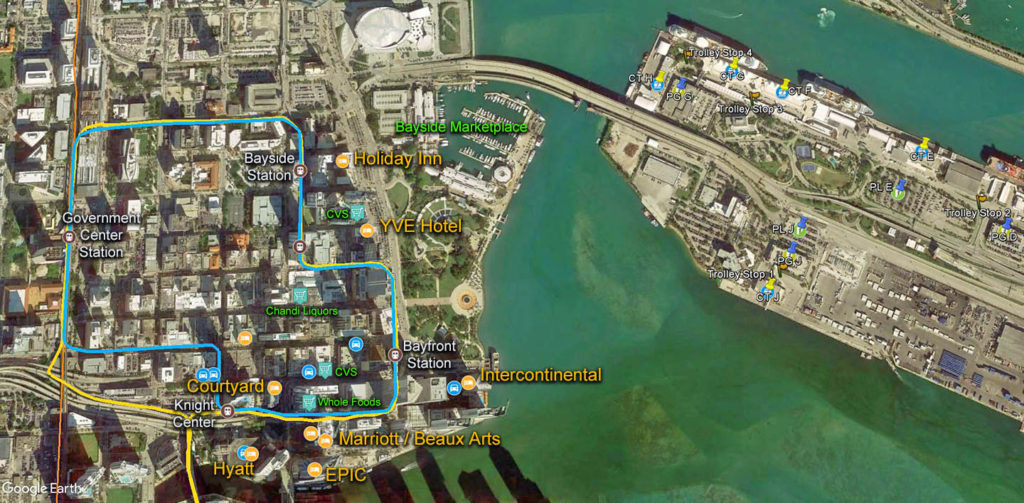 If you want to stay near PortMiami with views of the cruise ships then look no further than Downtown Miami!
The Bayside Marketplace and areas immediately to its south and west are very visitor-friendly with easy access to sightsee companies and public transportation services.
Some hotels are surprisingly affordable making Downtown Miami my second choice for cruise hotels.
Go here for my Downtown Hotel Guide For Cruisers
OMNI (A&E) District Hotel Clusters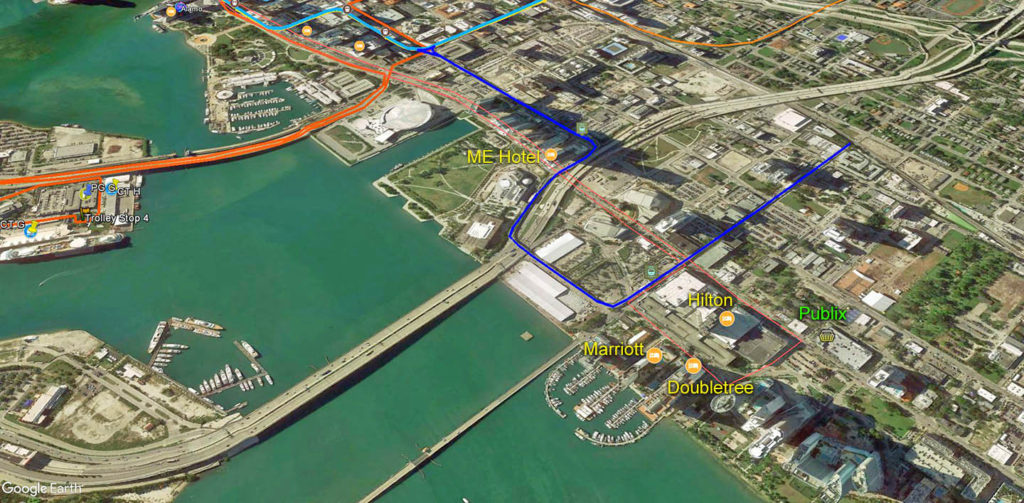 The old OMNI district is being transformed into a modern Arts and Entertainment District connecting the Arts and Design District (to the north) and Downtown (to the south).
While the area does not (yet) have the vibrant style of Brickell for example, the hotels are skyscrapers, giving you fabulous views of the Miami skyline and Port.
Go here for my A&E District Hotel Guide for Cruisers